TXT and Sunmi's releases made their way onto European iTunes charts!
Sunmi's 'Noir' scored a top spot in two European countries: Slovenia and Dominican Republic
.
The song also charted in the Top 100 of 14 other European countries, including No.19 in Sweden and No.94 in United Kingdom
.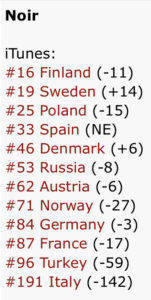 As for TXT, they had a much better ranking on European iTunes.
Their debut album, 'The Dream Chapter – Star' took the top spot in 16 European countries, including Spain, Greece, and Turkey
. In the United Kingdom,
however
, the album missed the top spot, and, instead, charted at No.2.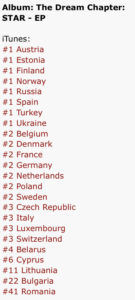 The charting is as expected of the group, who
are signed
under the same company as BTS. Check out their debut track 'Crown' below.
Congratulations to both Sunmi and TXT on their European success!