Danny Worsnop, the frontman of Asking Alexandria, came to the attention of BTS fans over the weekend. 
A fan, no doubt of both BTS and Worsnop, noticed the credits on a dance practice video of 'Silver Spoon' cited the songwriters as Bruno Agra, Danny Worsnop and Jeff George – the members of Worsnop's other project We Are Harlot.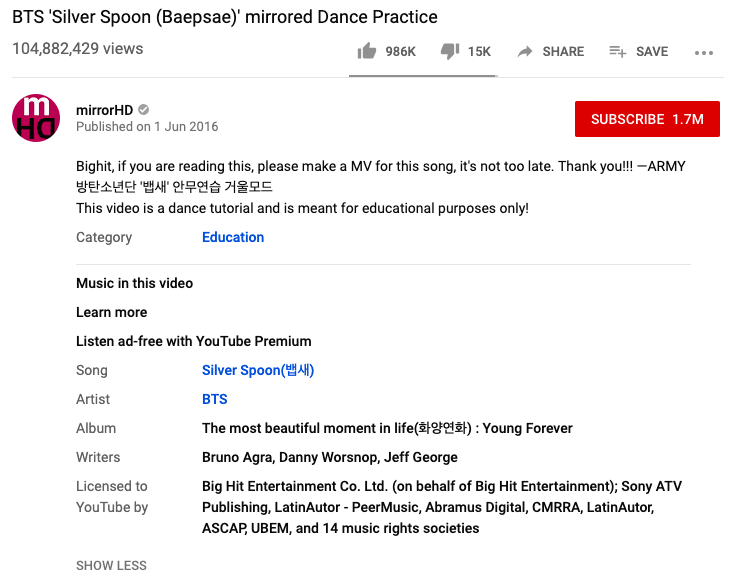 When asked about this Danny admitted to fans on Twitter that were he to have contributed to a Kpop song he could be unaware, he submits a lot of songs to his publishers.
I've submitted a lot of songs to my publisher over the years. Who knows where they all end up 🤷🏼‍♂️ https://t.co/Rm0hQutsVn

— DANNY WORSNOP (@dannyworsnop) May 26, 2019
However, it is possible this is a mistake on the YouTube listing. As well as there never being any other mention of Worsnop and his We Are Harlot bandmates' contribution to 'Silver Spoon', it seems hard to imagine how the trio would write something that would end up sounding like 'Silver Spoon'. The channel hosting the video is also not affiliated with BigHit.
While Danny Worsnop may not have written for BTS, it would certainly be interesting to see the Asking Alexandria and We Are Harlot frontman write music for a Korean group – maybe the likes of Day6 could rock out to the stylings of Worsnop one day!