Korean Hip-Hop megastar Dok2 has announced that he will be touring Europe later in 2019.
Famous for hits like "On & On" and and "Future Flame," the Illionaire Records Co-founder is sure to bring the heat when he crosses over to these shores for the THUNDERGROUND World Tour.
DOK2GONZO WORLD TOUR 2019 THUNDERGROUND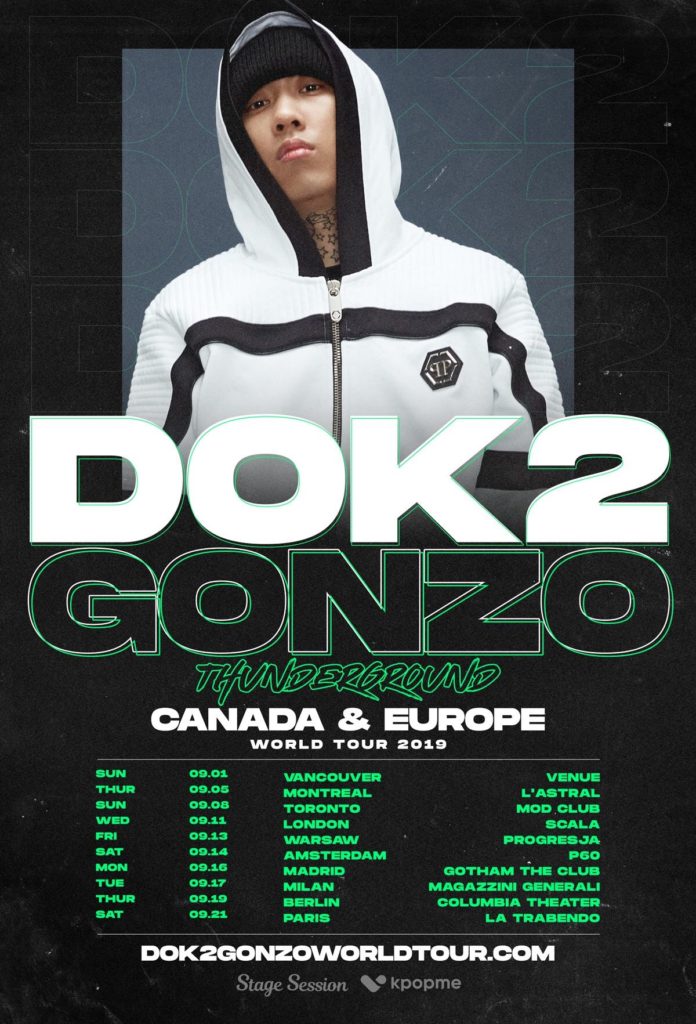 In September 2019, South Korea's top rapper and producer, DOK2, will be kicking off his world tour in Canada and Europe! He will be making three stops in Canada: Vancouver, Montreal, and Toronto before heading to Europe to perform in seven cities: London, Madrid, Paris, Milan, Berlin, Warsaw, and Amsterdam. THUNDERGROUND will be an unforgettable experience, allowing audiences to witness some of K-Hip Hop's best tracks live.
Beginning his career in 2005, DOK2 has gained worldwide success not only through his music, releasing six studio albums and five mixtapes, but also through his work in the industry as a record producer.
Promoted and produced by Stage Session, DOK2 will be making three stops in Canada and seven stops in Europe for DOK2GONZO WORLD TOUR 2019 THUNDERGROUND. For more information please visit dok2gonzoworldtour.com and follow Stage Session (@stagesession) on Twitter, Facebook, and Instagram for the fastest updates!
September 11th – London @ Scala
September 13th – Warsaw @ Progresja
September 14th – Amsterdam @ P60
September 16th – Madrid @ Gotham The Club
September 17th – Milan @ Magazzini Generali
September 19th – Berlin @ Columbia Theatre
September 21st – Paris @ La Trabendo
Are you excited for Dok2's return to Europe? Let us know in the comments.