Violet Tree, formed of vocalist and guitarist Jiwon, bassist Seowoo, violinist Hyunjin and drummer Wongyu, is currently touring Russia. Come September the group will head to Europe for fifteen show tour. This is their fourth world tour! 
The quartet combines rock, electronica and classical elements within their music and often play Kpop covers – especially of tracks by BTS.
You can see them in an impressive 12 countries across Europe in the coming months.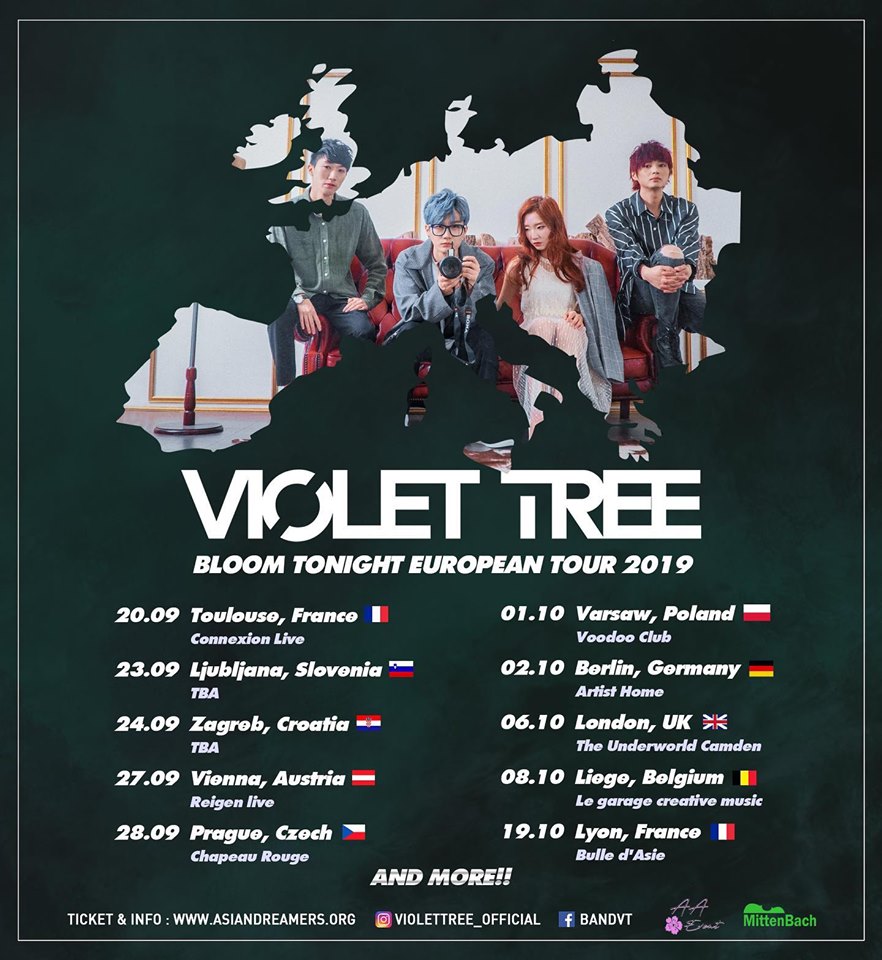 September 20th – Toulouse, France @ Connexion Live
September 23rd – Ljubljana, Slovenia @ Orto Bar
September 24th – Zagreb, Croatia @ TBC
September 26th – Budapest, Hungary @ Aurora
September 27th – Vienna, Austria @ Reigen Live
September 28th – Prague, Czech Republic @ Chapeau Rouge
October 1st – Warsaw, Poland @ Voodoo Club
October 2nd – Berlin, Germany @ Artist Home
October 3rd – Cologne, Germany @ Club Domhof
October 8th – London, UK @ Underworld Camden
October 10th – Liege, Belgium @ Le Garage Creative Music
October 9th – Paris France @ Backstage by The Mill
October 12th – Strasbourg, France @ La Maison Bleue
October 14th – Brno, Czech Republic @ Melodka Club
October 19th – Lyon, France @ Bulle d'Asie
Tickets sellers are linked on respective Facebook events pages above.
Check our Concert Calendar for all planned UK and European tour dates by Korean artists.