Kpop stars CLC and SF9 are heading to Russia for this weekend's K-Content Expo.
Both CLC and SF9 have shared photos teasing their departure to Russia.
CLC's Sorn posted a picture on Instagram with a caption in Russian. According to Instagram's translation service, it reads: "See you soon in Russia! This is our first visit and we
are delighted
! Hope to see you all! Love you! See you soon in RUSSIA!"
Eunbin also shared a photo from their flight with a Russian caption. She
is seen
posing on the plane, with a caption that translates to "Finally go to Russia! Wait a minute".
Other members also shared photos from their flight. Yeeun uploaded two sets of photos.
The first is a selfie taken aboard the aeroplane, and the second is of the group's main vocal, Seunghee, who, alongside Seungyeon, is the only member to not upload a photo
.
Yujin also shared a story, with the caption "See you!" in Korean.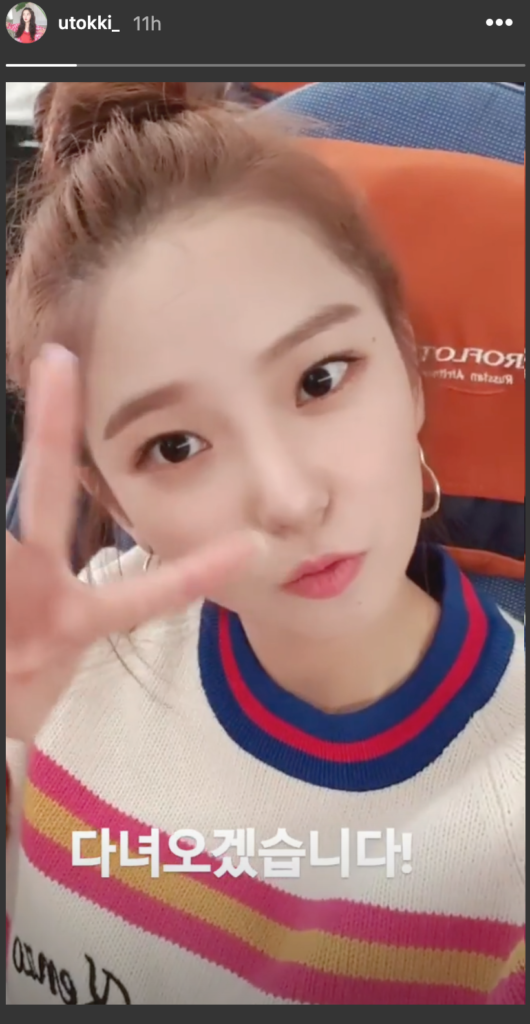 Elkie shared a set of photos at the airport before their flight.
SF9 also posted a series of photos on their Twitter account.
Inseong posted selfies on the plane with the caption "See you!", or "I'll go back", depending on the translation.
SF9's Taeyang also posted selfies, with the caption "I will go and come back
safely
. Bye".
Zuho and Hwiyoung then posted photos after their flight to let their fans know that they had arrived
safely
.
The group's leader, Youngbin, also informed fans of their arrival through his hashtag "#
러시아잘도착했어요".
The K-Content Expo will
be held
from 31st August to 1st September and aims
to introduce the Russian audience to Korean entertainment
. According to the Facebook page, the exhibition will begin with a Kpop concert. The stars for this include CLC, SF9, ONF, and Soyou.
You can find out more information about the Expo here.