On 23rd October, Nature Republic prepared to open its doors to the public. It would be the first-ever standalone store for Kbeauty in London, as part of a global expansion for the brand.
Before this, the popular brand held a pre-launch party to celebrate its second European store
. VIPs guests, including myself, were able to try and buy some of their products.
For those who haven't heard of the brand, Nature Republic is a global best-selling brand for Korean beauty
.
The company prides itself on its connection to nature and uses it to create pure and clean products for people of all budgets and skin concerns
.
Some key ingredients include aloe vera, deep seawater, snail mucus, argan, and ginseng, as well as others
.
Until recently, Londoners have been purchasing the brand's products online, via their website, Amazon, or eBay
. But now that the brand has its first-ever London store, that will
certainly
change.
It was an atmosphere to remember.
The storefront
was covered
in balloons, grabbing attention from both those invited for the VIP pre-launch and those that passed by
. I arrived five minutes after 16:00,
just
in case it would open late. But to my surprise, guests were already inside.
As I entered, the store was full of excitement.
Exclusive guests gathered around the shop, welcomed with drinks and canapes, and excited to see what the store had to offer
.
The store's interior appeared to follow an
eco-friendly
layout and kept in line with the theme of nature
. Shelves were all in their natural shade of wood, and plants
were scattered
across the shop. I even noticed a garden wall towards the back.
Nature Republic also honoured their Kpop ambassadors with cardboard cutouts of EXO members.
There were only a few members included towards the back of the store, but I could see that it would have been difficult to have fit all nine
.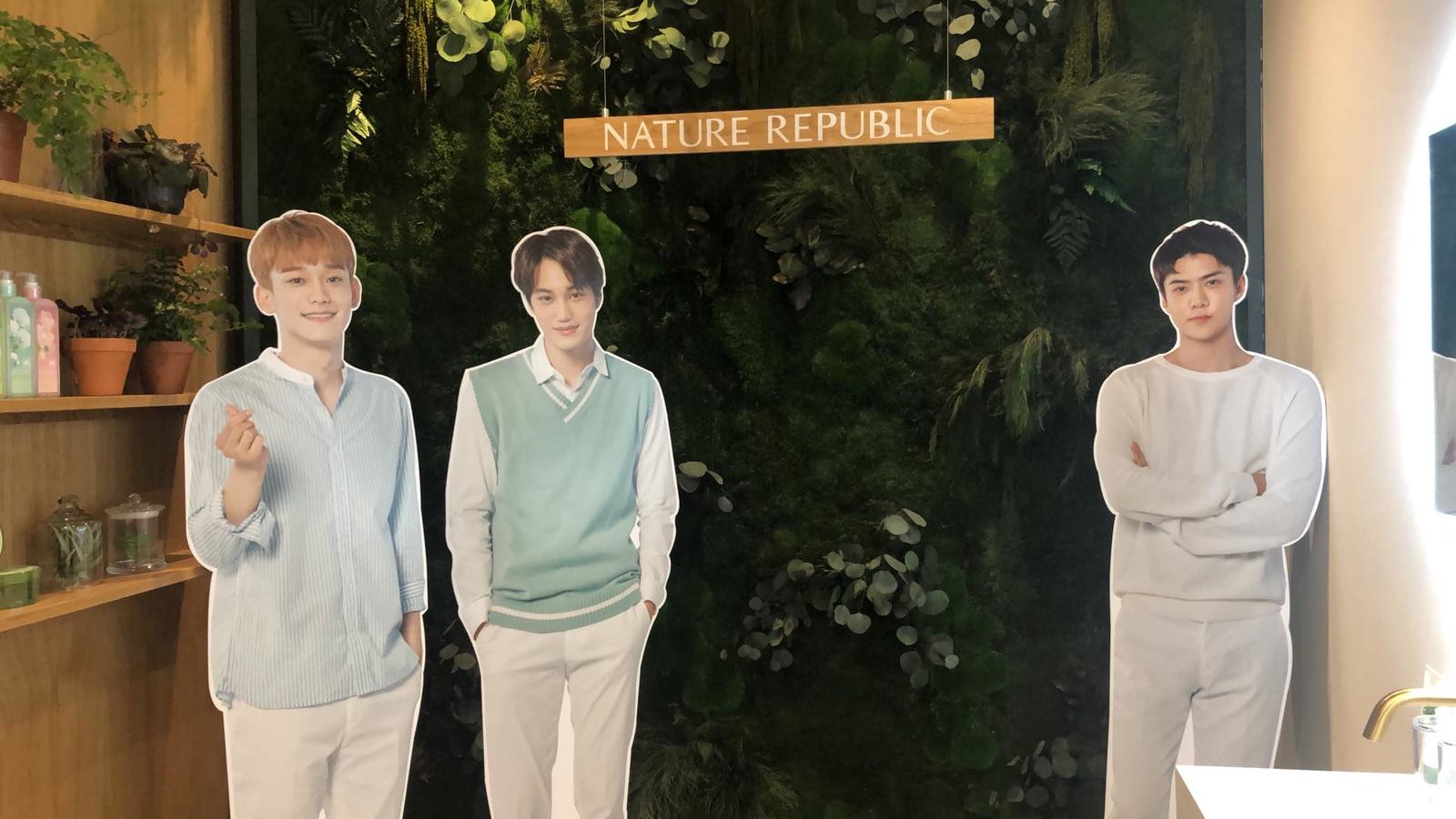 Despite being a small store aiming to host its 'hero products', there was quite a variety.
On one shelf, I noticed a range of sheet masks, normal and hydrogel. I particularly liked that the product description listed what the ingredient would combat. And if I needed help, the staff were more than happy to help.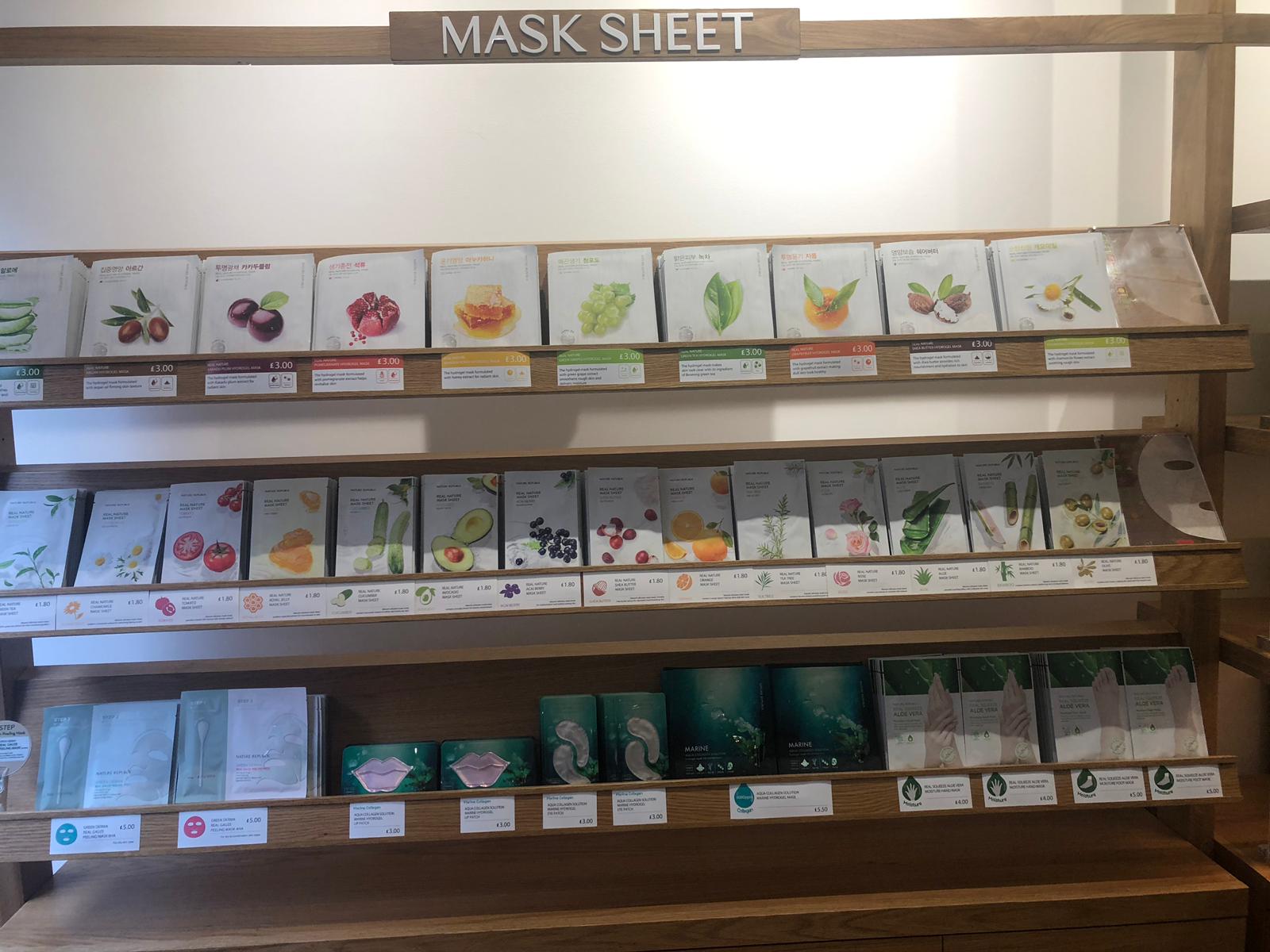 Next to these were products dedicated to skincare. This included essences, cleansing oils, serums, toners, and creams. There was also a stall dedicated to their bestselling ingredient, aloe vera. According to the store manager, their aloe vera gel
previously
sold 100 million units in one day in China. Of course, I ended up buying the product for myself.
On the same side, I also spotted some hair care products. These were
mostly
argan products, and I was keen to see how good these would be. I don't often hear much about Korean hair products, so I was curious to see if they were
just
as good as their skincare.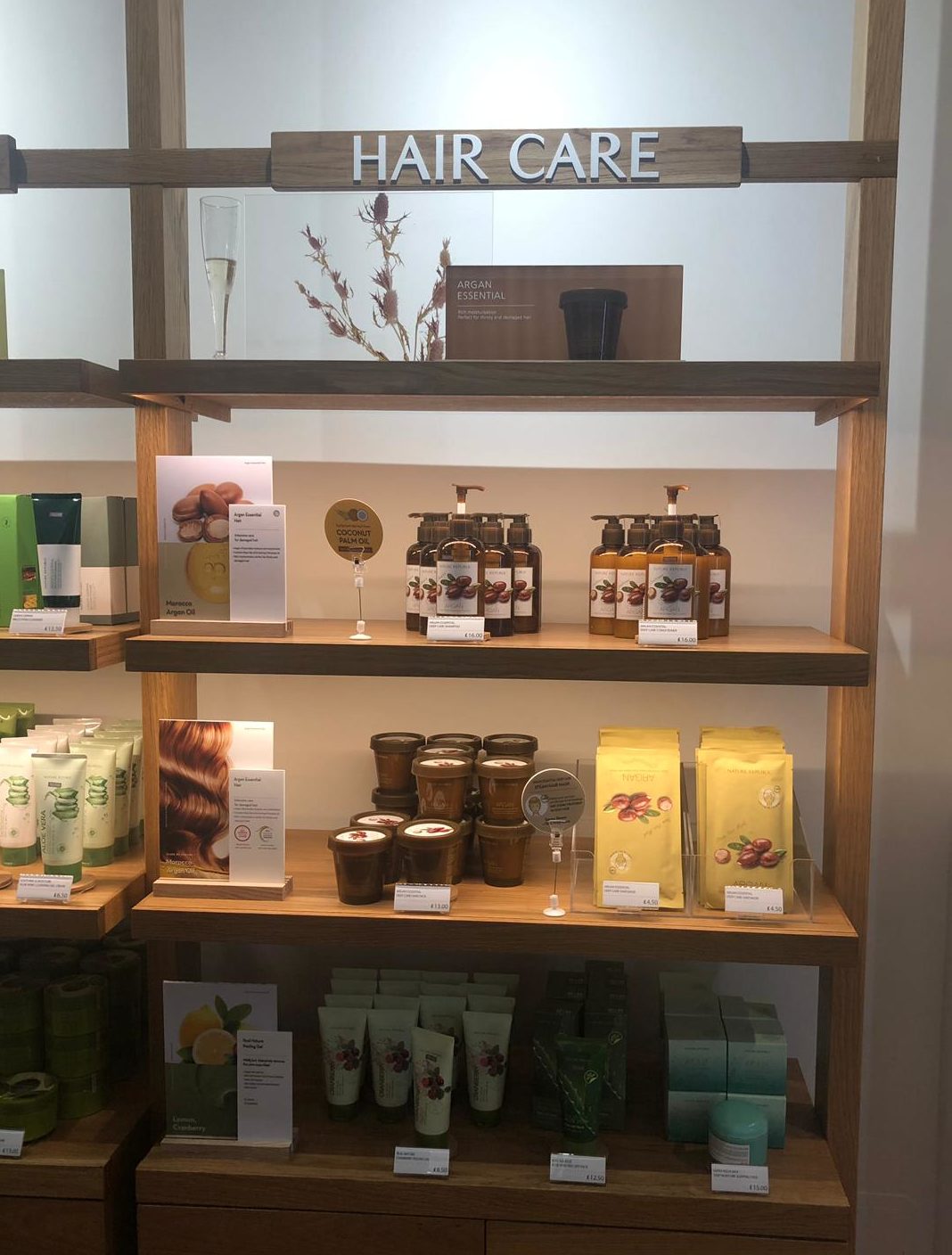 There was one product that caught my eye and that was the body lotion. These appeared to be the most colourful products of the store, and there were five in total. They smelt amazing too, so I could see these becoming a favourite in the future.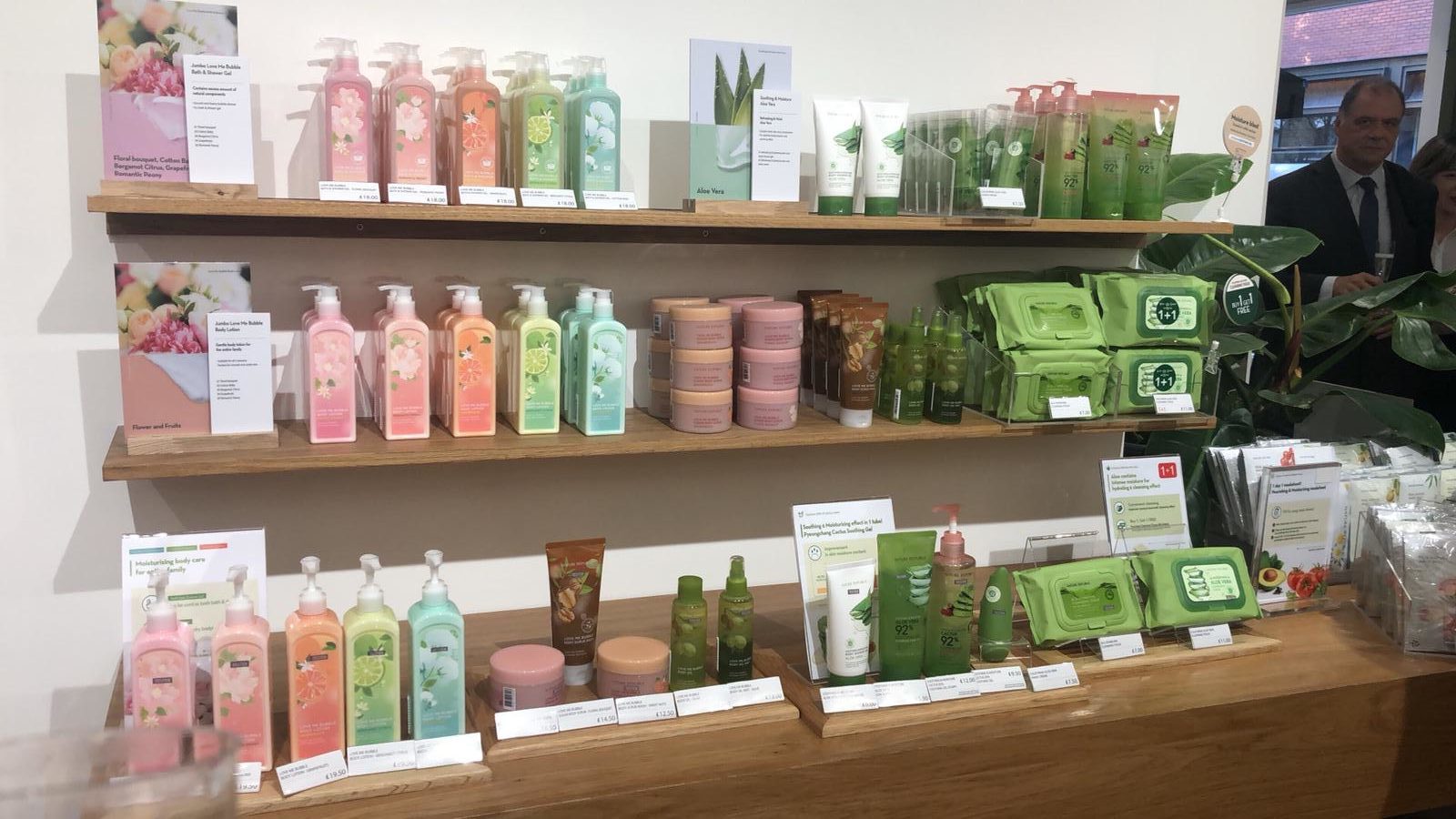 Unfortunately, I was unable to see the make-up section
properly
. This was a popular section, despite it being small.
In terms of
the prices, I didn't think they were too bad. Their cheapest products were under £2 for sheet masks, with hydrogel masks being a pound extra. Other products ranged from lower budgets of £6.50 and £20, to a £75 snail gold cream. There were also some discounts on offer, with their aloe vera wipes at a BOGOF off of two for £11.
All VIP guests left the store with samples. We had the opportunity to choose between three prepared bags: skincare, aloe vera, or body. I liked this idea because it gave us an opportunity to choose which we thought
was needed
most. I chose skincare and I
was delighted
to see a product that I was unable to buy being part of giftbag.
In all, it was amazing to see such a buzz around a Korean beauty store. The products looked and smelt amazing, despite the store feeling a bit cramped.
I came home spending £42 on 11 face masks, an aloe vera gel, and a hair mask, and I can see this becoming a favourite down London for everyone in the future.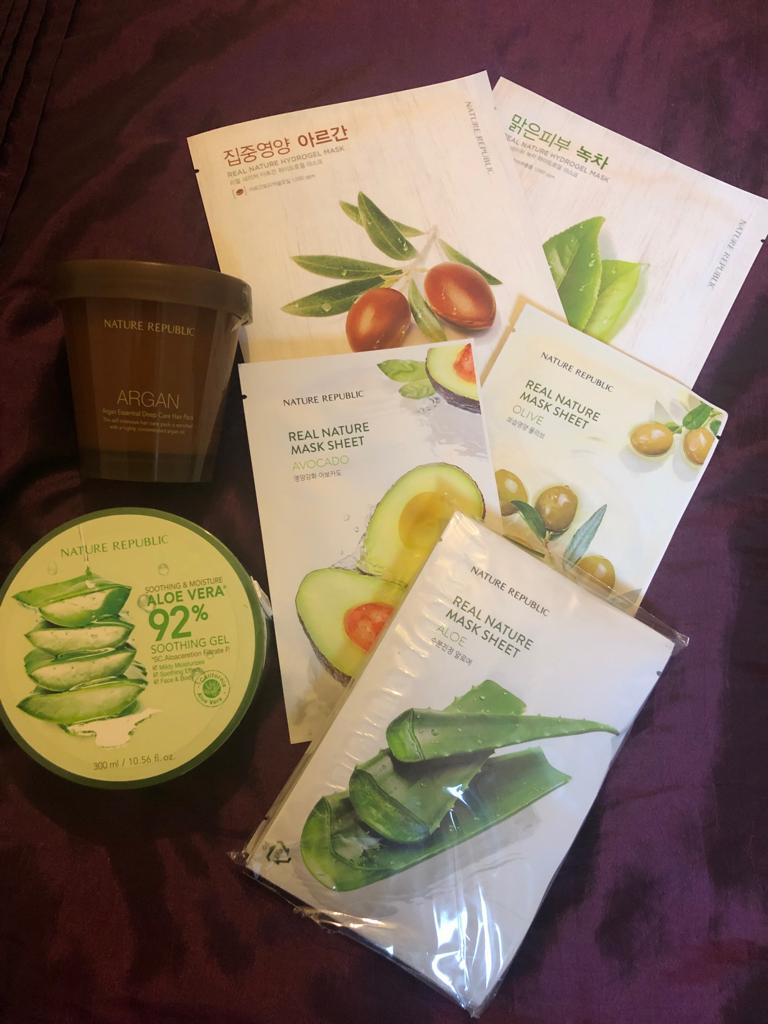 You can visit the Nature Republic store at 64-66 Charing Cross Road in London. The store has
a number of
opening discounts, though it is unsure how long these will be available for.