Airport fashion within KPOP and the Korean media is almost as important as stage outfits.
The outfits put together for the airport are the pinnacle style moments for these idols. As these looks could take off and start one of the biggest trends for fashion.
Winter styles come along with the warmer outfits and more neutral tones from idols. Here are some of my favourite looks from idols this month!
Momo (TWICE) 200221
Momo's airport look seems simple, but the monochrome style gives her such a classy and elegant look. The Calvin Klein turtle neck paired with a long satin skirt, really pairs well with her statement Louis Vuitton bag.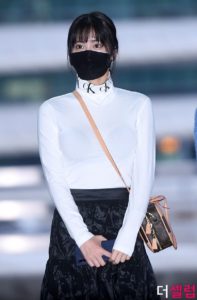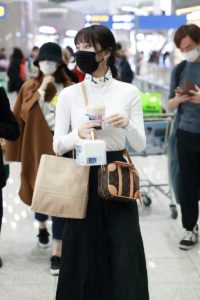 Jennie (BlackPink) 200213  
Jennie's outfit is another monochrome style. her outfit in all grey may, again, seem simple, but her grey turtle neck tucked into the wide leg trousers cinches her waist in. Leaving the cropped flannel shirt as the highlight of the outfit, accented by the accessories.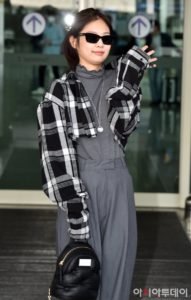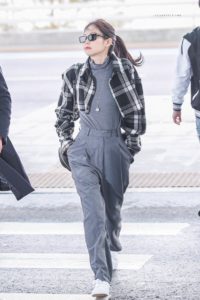 Taehyung/ V (BTS) 200220
V's outfit, much like Jennie's and Momo's, has a statement piece. But for me, the highlight of this outfit is the sweater vest and the coat. Taehyung's look is very pulled together, and is one of my personal favourites. I've been enjoying his trouser, shirt and jumper combinations. Hopefully he brings more of this classic style in the upcoming months.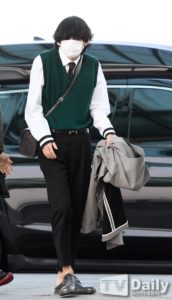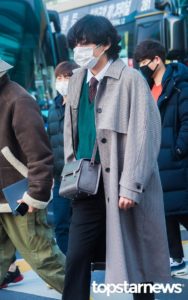 Lisa (BlackPink) 200218
Lisa brings a very feminine feel with this look. Something gentle, differentiating from the hip hop looks we see in MV's. The oversized jumper dress layered over the patterned shirt is very cute and subtle but sweet. Paired with a cross body bag, which seems to be an ongoing trend, and black leather shoes to match, makes this all in all a very sweet airport look.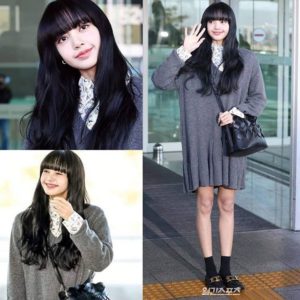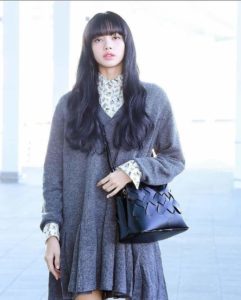 What has been your favourite airport fashion looks this year?