On March 17, ITZY appeared as guests on SBS Electrical power FM's "Park So Hyun's Love Game" to talk about their latest comeback and the group's variety show.
When asked how the girls felt the very first time they heard their title track "WANNABE", Yeji replied, "
We feel
both worried and excited at the same time
. It feels completely different from when we
just
made our debut."
All the members recalled, "When we listened to the song for the first time, there was no sound of winding up the doll's spring
. But after recording, that sound
was inserted
in, breathing a new life into the song."
Chaeryeong then added, "
I am
most pleased when hearing someone say that they have regained confidence and pride after listening to 'WANNABE'
."
In response to the question of what the girls like most when filming for the "Paris et ITZY". Chaeryeong answered, "The Eiffel Tower was so nice.
I like Eiffel Tower the most." Meanwhile, Lia shared, "The place where we stayed before travelling from Paris to Germany was a beachside house where the beach was
literally
right in front of our house
.
 I
genuinely
appreciated the beachside house with gorgeous ocean views and calming atmosphere
."
Park further questioned the girls where they would like to visit next if the show
was filmed
again, Yuna replied, "I have fallen in love with Spain
! It would be so romantic to have a coffee and eat pasta at a café in the morning. If I have a chance, I would love to go shopping and enjoying my time with my groupmates."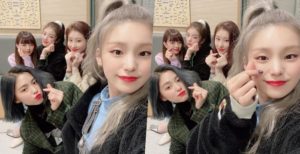 This has raised fans' expectations for when we can see the ITZY Spain trip!