Taemin took over UK Twitter trends after SuperM's performance last night!
Around midnight, SuperM performed as part of the lineup for "One World: Together At Home". Each member tuned in from separate locations and performed their unreleased track, "With You".
However
, the reason for Taemin's sudden trending is not only due to his performance.
In the live stream, Taemin
is seen
in the kitchen, cooking. Fans were quick to remember an old SHINee broadcast that showed the singer as an inexperienced chef.
As a result, Taemin entered the top 3 on the UK Twitter trends.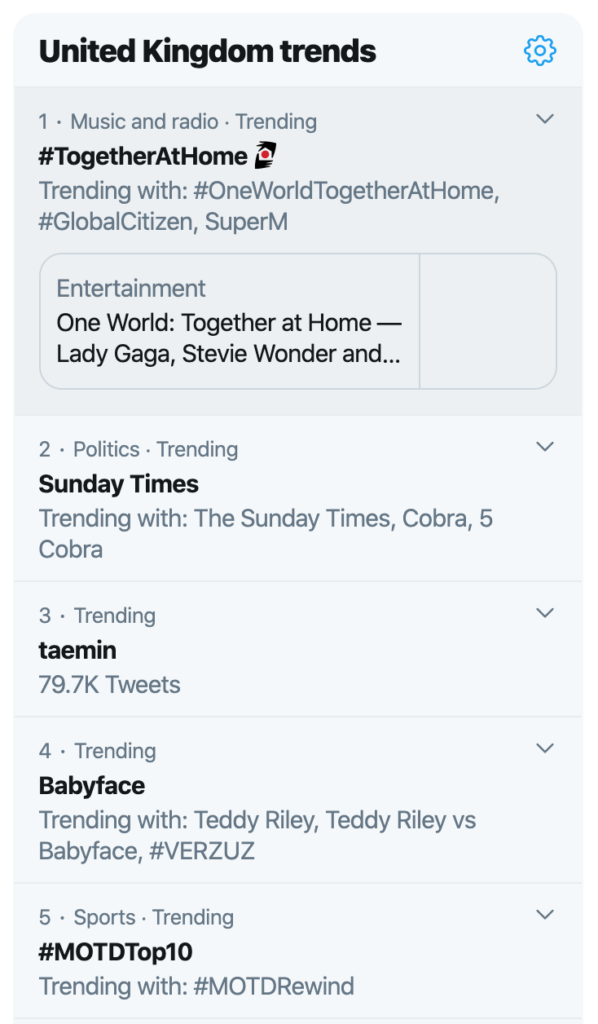 Check out SuperM's performance below!