Big Hit America, a subsidary of HYBE Corporation, merges with Scooter Braun's media company Itaca Holdings. 
On April 2nd, HYBE revealed the subsidary Big Hit America accquired a 100% stake in Ithaca Holdings whose chairman manages major pop stars such as: Ariana Grande and Justin Bieber.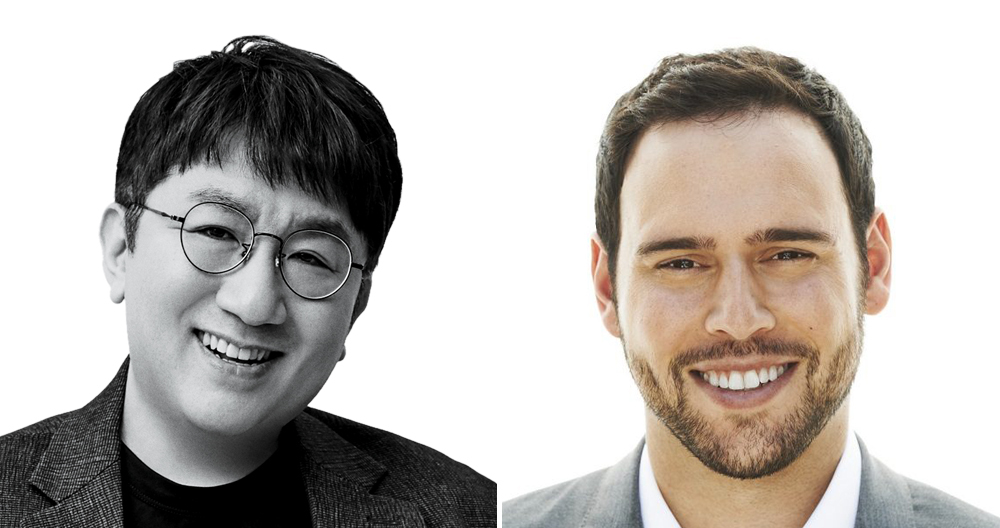 Bang Si Hyuk, chairman of HYBE issued a statement, "This new partnership with Ithaca Holdings is a new challenge that no one could have imagined. Based on the accomplishments and know-how that our two companies have accumulated over the years along with our expertise, we will produce great synergy through close collaboration that goes beyond borders and cultural barriers."
Braun, CEO of Itacha Holdings and seated on the board of directors for HYBE Corporation, also stated, "This partnership will be a starting point for HYBE's innovative systems and curation abilities to be applied to the beginning of artists' careers in the United States. In addition, not only will it provide great help for the career development of current artists, but it will also help many artists gain diverse opportunities in the global market."
This merger accelerates BigHit Music's entrance into the U.S market. However, it also elicits the question, could a European music label be next on the list for HYBE Corporation?