JTBC's upcoming drama Undercover has revealed its main poster!
Undercover currently stars Ji Jinhee as Han Junghyun, a National Intelligence Service (NIS) agent with an ominous past. Kim Hyunjoo plays Choi Yeonsoo, Han Junghyun's wife, a Human Rights lawyer at the peak of her career. 
The remake also stars Yeon Woojin and Han Sunhwa, who play the younger versions of Han Junghyun and Choi Yeonsoo. 
Undercover first aired on BBC One and BBC America. It followed the story of a spirited and passionate barrister at the peak of her profession. As the scrutiny on her public life begins to grow, she also discovers that her husband has been lying to her. This threatens to destroy her career as well as her family.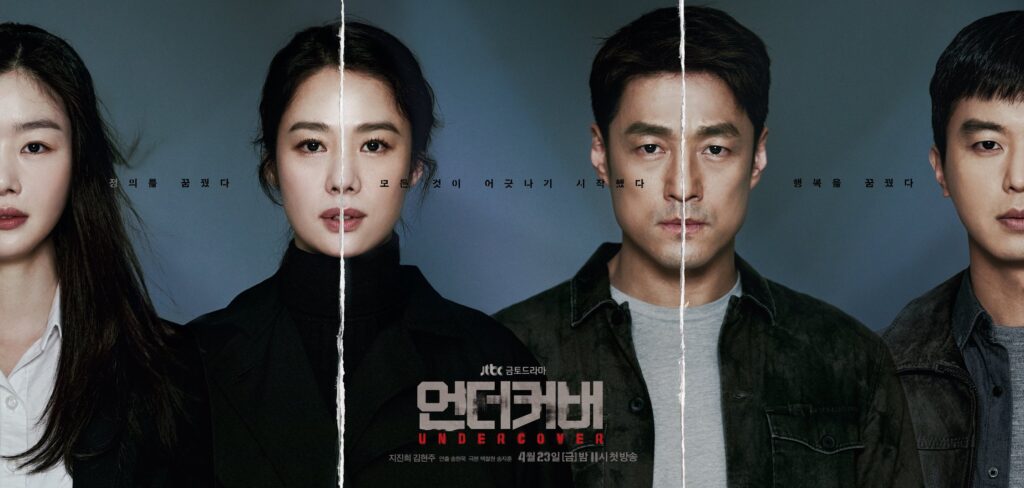 In the unveiled poster, the main characters are seen literally torn apart by the secrets they hold, as their once-happy marriage faces an unexpected threat. 
The producers of Undercover have teased that, "The dangerous truth that completely upsets the trust between Han Jung Hyun and Choi Yeon Soo, the complex and entangled relationships between the characters, and the changing emotions they experience will be fun to watch."
Undercover has plans to premiere this Apri 23rd at 11pm Korean Stanadard Time.