Due to rising Covid cases and travel measures Cult of Ya has decided to cancel their Cult of Ya Fest: Season 1 dates. 
The shows were set to take place on January 14th in London, 15th in Paris, and 17th in Amsterdam.
UK travel rules require a Day 2 Covid 19 test and you must quarantine until the negative test is received – if you are vaccinated. The Netherlands has similar rules to the UK.
In mid-December, France imposed travel restrictions to and from the UK due to Omicron – stating flyers would need a 'compelling reason' to travel between the two countries, and examples excluded work (and presumably entertainment work) and implied return of nationals and reunion of families may be some of the only 'compelling reasons. These measures were put in place just days before the festival tickets went on sale.
The festival has been set to feature SIK-K, Groovy Room,Moon Sujin, Gemini, Mirani, SMMT and CO.KR.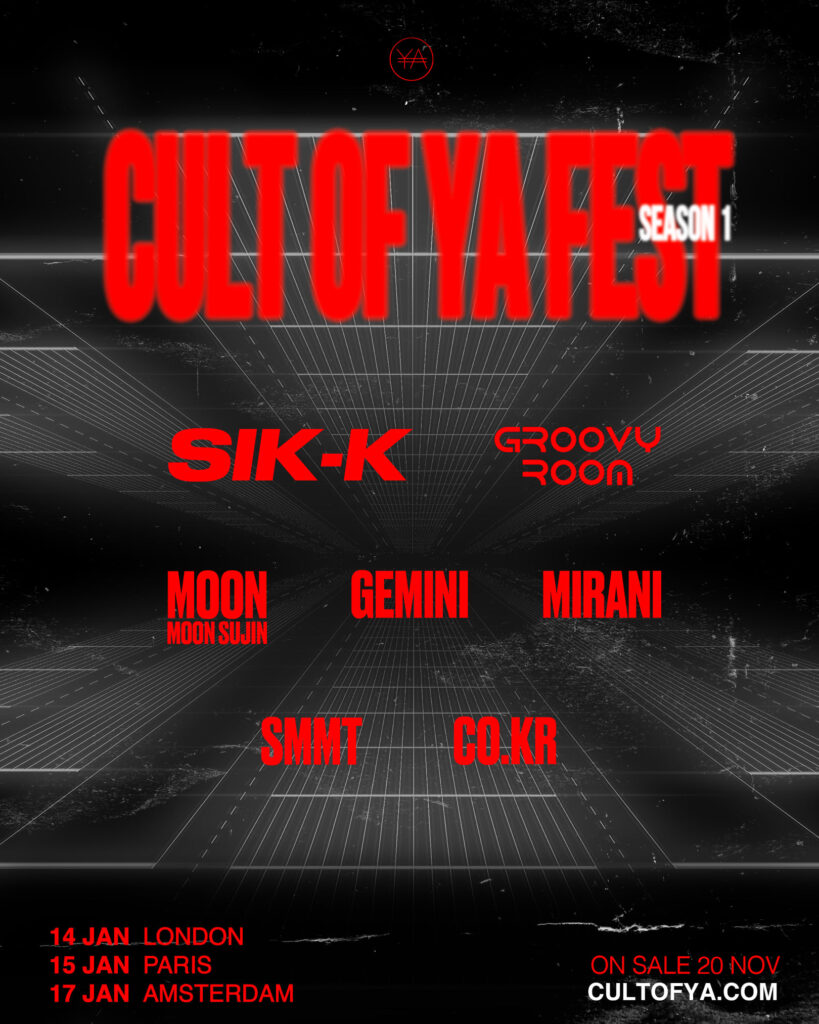 Cult of Ya released the following information:
Dear fans, unfortunately due to increasing restruction on live events and international travel for UK, France, Netherlands, and difficulting in rearranging new dates for all artists on the lineup roster, Cult of Ya has decided to cancel the January 2020 Cult of Ya Fest dates.

All the artists who have been preparing for the show are turly heartbroken as we've spent months preparing our debut fest run with stellar lineup and productuon for all 3 practically sold out shows. It's disappointing, but we believe these obstacles brought on by the pandemic will eventually come to an end, and you'll see us return to stage as soon as possible.

Spearate announcements will be made shortly regarding refunds, but we wanted to make the announcement now so that fans can adjust their January plans accordingly.
The followed up with the comment:
Refunds will be automatically processed by the various ticket sites you made a purchase on, typically in the next 10 working days. Any questions/issues, please contact the ticket site where you have made your purchase directly.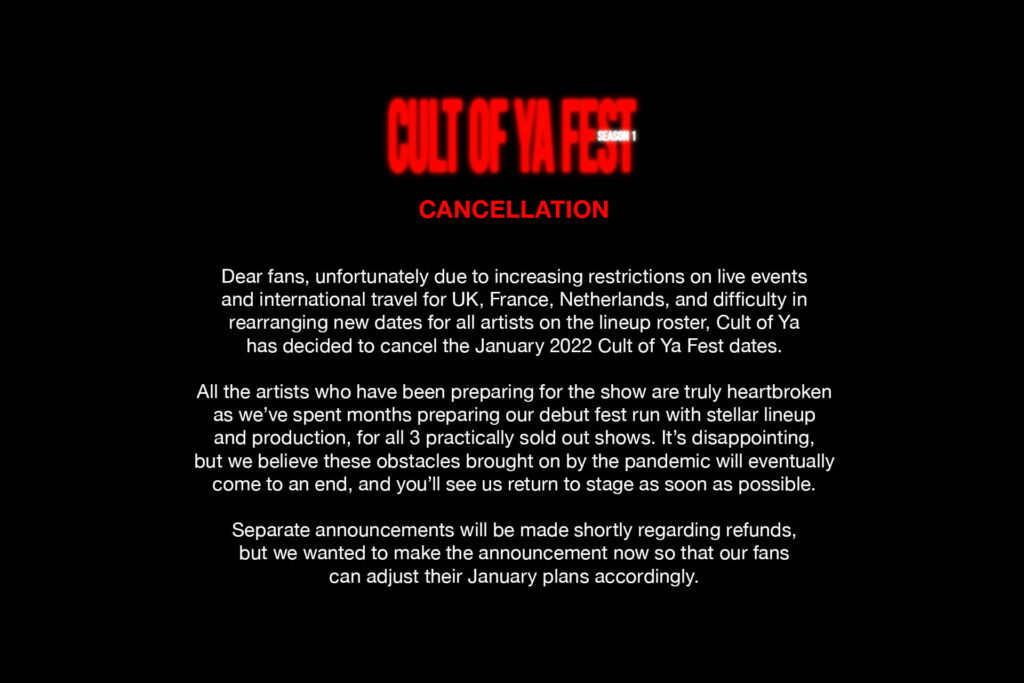 With this labelled Season 1, it seems Cult of Ya have ideas for further festival 'seasons' so a new lineup could emerge for later in the year when – hopefully – rising vaccination numbers will allow the easing of international travel restrictions.