Top Korean celebrities aren't strangers with making various appearances during Paris Fashion Week.
That makes no exception for BLACKPINK members Jisoo and Jennie, as the pair ventured off separately to the capital of France.
The duo are ambassadors for the high end luxury brands Dior and Chanel. The official Twitter for Dior released a short video of Jisoo, showing a sneak peak of her adventures in Paris. You can check out her journey during Paris Fashion Week on her Instagram account here.
There's been plenty of videos showing the BLACKPINK member roaming the streets to partake in retail therapy while enjoying her stay on Twitter and TikTok after finishing her work duties with Dior. She showed kindness to a cameraman while she was being escorted to her car by motioning him to be careful of the steps, which in turn caused a domino effect that helped other photographers from getting hurt in the process.
JISOO, Dior global ambassador for fashion and beauty, shares her experience attending Tuesday's #DiorAW22 by Maria Grazia Chiuri show in Paris. In addition to singing the praises of the artworks by Mariella Bettineschi, the singer also pays some backstage visits.

— Dior (@Dior) March 6, 2022
https://twitter.com/WORLDMUSICAWARD/status/1500280652083642375
While Jisoo's time in Europe is coming to an end, there was a flurry of updates on social media on Jennie's arrival into the capital of France last night. She is set to be scheduled for the Chanel show on Tuesday March 8th. Recently, she uploaded a story to her Instagram account to say that she "can't wait to meet you all @chanelofficial". You can follow her adventures in Paris here.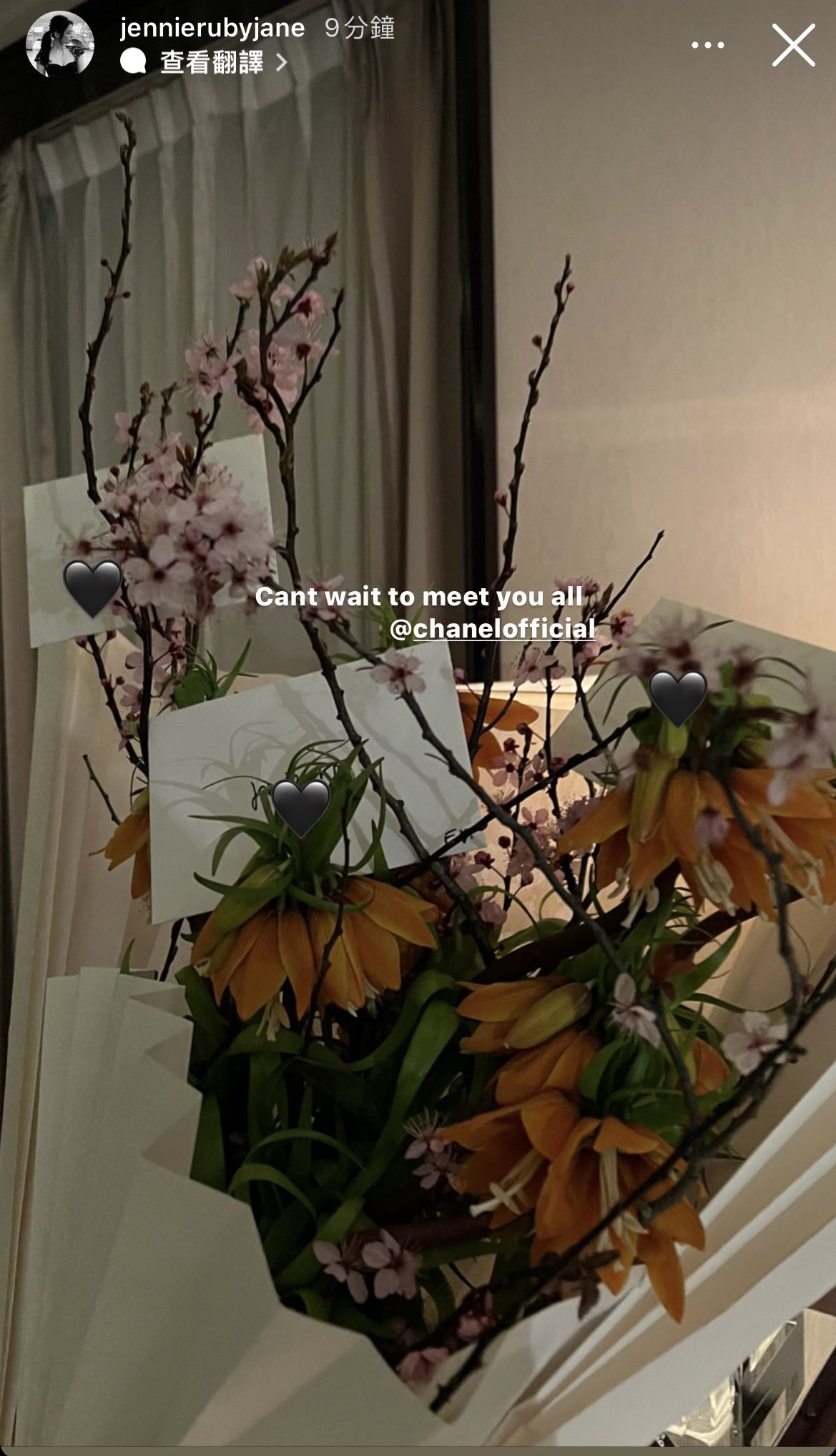 Source: @JNK19960116