Announced on July 27 by Retros Entertainment. Female rap star Jessi has announced the venues as part of her European Tour 'QUEENDOM OF JESSI'.
The cities for the tour include Berlin, London, Paris, Oberhausen and Barcelona.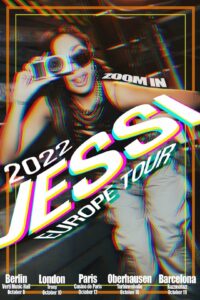 Retros Entertainment has made an official tour teaser which you can check out here. 
Whilst no information about when tickets go live or prices have been announced yet, you can keep up to date by checking the official Retros Entertainment Facebook page here.
Check out Jessi's latest hit release Zoom here: