Announced through each member and later confirmed by agency EN Management on social media, the trio will not only be heading to the UK but also announced plans for a comeback before the tour.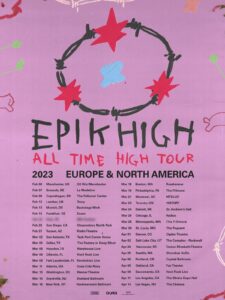 The news of a new release comes after British GQ named their last album 'Epik High Is Here' in their list for 'The Best albums of 2022', in which they call Epik High 'Korean Hip-hop juggernauts.'
The tour comes as Epik High's first time in the UK since MIK Hip Hop day 2 in July where they would take the stage alongside the likes of PH-1, Jay Park and Jessi. And the group's first UK tour date since they performed at the Electric Ballroom in 2019, coverage of the concert is available here.
The tour will start in the UK as they will head to Manchester's O2 Ritz on February 6 with their second date being London's Troxy which has seen previous K-pop acts such as Sunmi, Jay Park and Jessi perform at the venue over the years.  
Tickets are set to go on sale December 9 at 9 am with pre-sale tickets available for O2 Priority customers December 7 at 10 am with ticketing information and prices provided for each of the concert packages.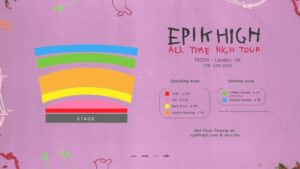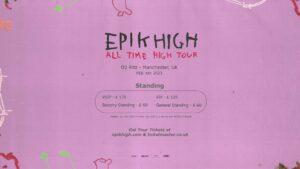 Keep up to date with concert info through EN Management socials here.