On November 30th, NCT Dream are bringing their first ever film to fans globally. NCT dream the movie: in a dream gives fans an exclusive insight into the life and career of each member of the group.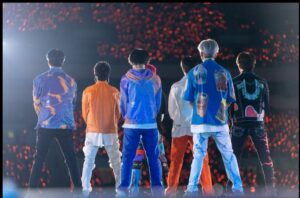 The film not only gives dream the chance to share their intense and enigmatic stage performances, but to also alone the 7 members to express their emotions And experiences.  Between incredible stages from their recent tour, the members are given the opportunity to discuss their feelings and  a more realistic and honest account of what idol life and stage performances are really like.
Mark, Renjun, Jeno, Haechan, Jaemin, Chenle  and Jisung recount their first time on stage, as well as significant points in their careers that have shaped them as artists and people. These emotional moments allow us, as fans to paint a more authentic and genuine picture of how hard working and passionate Dream are, and the physical and mental barriers they continue to overcome to provide content and music that is loved by so many.As well as this connection with fans, it displays the bond between each of the members, as they discuss their strengths and weakness, and how they support each other- something impressive to see in a film.
Showcasing nor only genuine emotion and incredible performances, Dream also convert a hard working, determined side of themselves. From choreography to stage direction, the members are involved in every area of their shows, so they can show fans the best side of themselves, and make each concert more meaningful.  With staged featuring a plethora of concepts, from their newest era (Glitch Mode), to tracks from their debut album, fans from any and all eras will have something to enjoy. Fans can reminisce, appreciating their favourite eras, whilst also feeling hopeful for the future. Seeing NCT Dreams hard work come to life, not only on stage, but on the big screen, whilst surrounded by like minded fans, friends and strangers alike, fans can have hope for many more concerts and many more years together.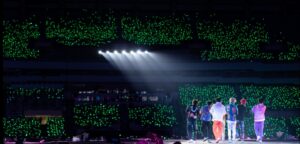 Despite it's almost two-hour running time, the film leaves no space for boredom. It takes viewers on an emotional journey, , sure to keep every fan captivated. From the lows of their more vulnerable moments, to the ecstatic highs of NCT Dreams stage performances, the entire film is sure to be a phenomenal experience for kpop fans, NCTzens and non fans alike!
This is a film not to be missed, catch it's premiere at cinemas nationwide on the 30th November!
Tickets on sale HERE