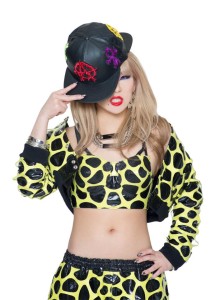 British fashion magazine i-D have an exclusive feature on 2NE1's leader CL, calling her the bleach blonde mega-star of 2NE1, the K-Pop sensation that has taken Korea and the world by storm.
In the special interview CL goes into detail on how she started her K-pop career, the strict rules in the idol world, her love for fashion and how she became well-acquainted with LA fashion designer Jeremy Scott who considers CL his muse and good friend. In addition there are photos and a quick video clip (filmed by Luca Finotti) of CL modelling her favourite Jeremy Scott attire, which includes a lemon-lime yeti suit and a shirt with the slogan Adults Suck.
i-D has seemingly followed the footsteps of another British magazine Dazed & Confused , praising Kpop's exciting music videos, energetic dance routines and wild fashion sense. As well as CL's style and 2NE1's I Am The Best video, there is a nod of approval to G-Dragon's fashion in his One Of A Kind video, mentioning for example how he chills out in a Thom Brown short suit.
Full interview and video can be found here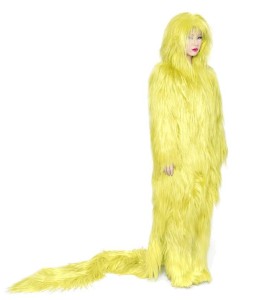 Photography credit goes to Jeremy Scott