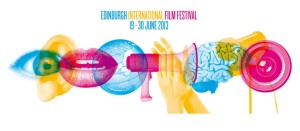 Ever since it's establishment in 1947, the Edinburgh International Film Festival has been renowned around the world for discovering and promoting the very best in international cinema. This year is set to be just as exciting, especially for fans of Korean cinema, as there will be a Focus On Korea section to feast your eyes on.
Furthering the Korean flavour, distinguished director Bong Joon-Ho will chair the International Feature Film Competition Jury at this year's festival. Assisting him in choosing a winner for Best Film in the International Competition will be actress Natalie Dormer and film critic Siobhan Synnot.
Bong Joon-Ho first came to international attention with his first feature Barking Dogs Never Bite (2000). He won Best Director at the San Sebastian Film Festival for Memories of Murder (2003) while The Host (2006) and Mother (2009) received much critical acclaim upon their premieres at the Cannes Film Festival.
Focus On Korea will present the diversity and vitality seen in Korean films today. Here are the films that will be available to watch at the festival:
Jiseul (Ji-seul) – a poetic recreation of a long-hidden tragedy. EIFF Trailer
National Security (Namyeong-dong 1985) – The anatomy of inhumanity. EIFF Trailer
Pluto (Myungwangsung) – When academic competition goes too far. Trailer
The Berlin File – State-of-the-art thrills from a master action director. CJ Entertainment Trailer
Virgin Forest (Wonsirim) – A clash of views on the past. Trailer – no subs
Tickets can be booked online, in person at various box offices or by telephone. More details on how to book and schedules for the film screenings can be found on EIFF's official website
Are you planning on attending the Edinburgh International Film Festival 2013? Which film would you like to watch? Or are you going to be adventurous and check them all out?
Credit for EIFF 2013 photo goes to EIFF's Facebook page