Rounding up all UK ST★RLIGHT's!
The popular six membered group, VIXX of Jellyfish Entertainment have just recently announced via the group's YouTube account of a Global showcase they look to share with their international fans all over the world!
The stars have then gone on to mention that during the Global Showcase, entitled 'The Milky Way', the idea being that with each country they visit, they can in theory create a 'worldly milky star way' as spoken about in the video.
The showcase will thereafter be held in late Autumn for two months during October and November and fans in the UK looking forward to the event can only anticipate that London will hopefully be one of those countries, they have yet to announce to visit!
The group having recent success with their latest song 'Hyde', released earlier this year promoting with the album 'Hyde' entitled the same name. The stars, as well as sporting a completely different concept have now come back with their most recent repackage album entitled 'Jekyll' , following the recurring theme, are currently promoting the said album with '대.다.나.다.너 (G.R.8.U)', it can only be said that VIXX are proving their popularity once again to their global fans.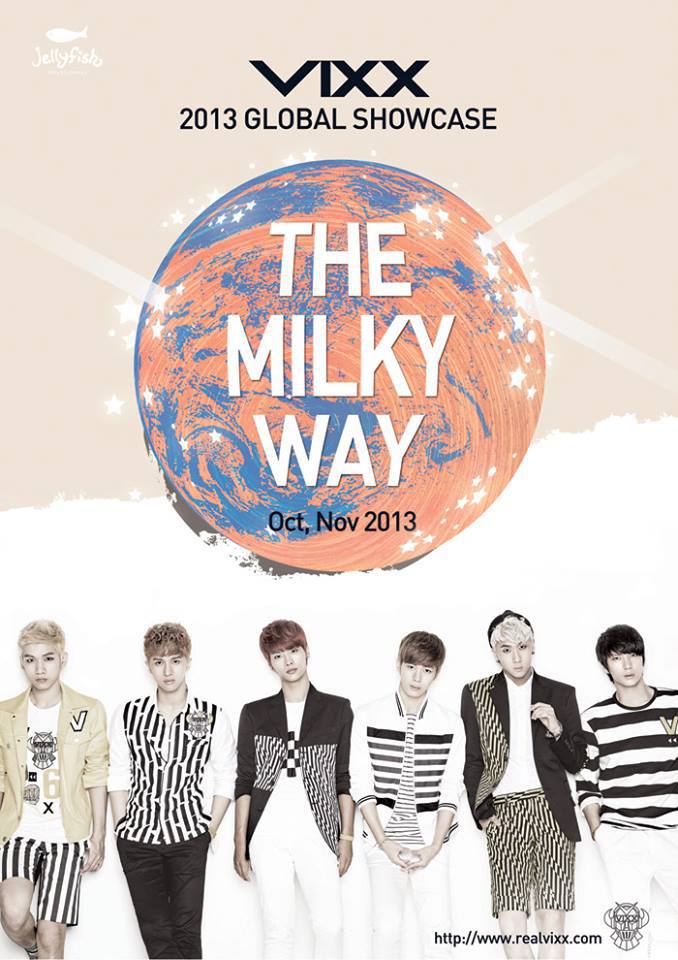 We can only hope VIXX reach the message outspoken by UK ST★RLIGHT's! Remember to comment, spread the message, and hopefully bring VIXX to the UK!