The leader of 2NE1 – CL – is well known to have quite a few famous friends and acquaintances. She has recently been spending time with British rapper M.I.A and many others at the Fashion Week after party!
M.I.A is well known for her unique style and often quite controversial behaviour. Blackjacks probably won't be too surprised at the two ladies' friendship as they are both very confident and stylish women with music full of attitude and power.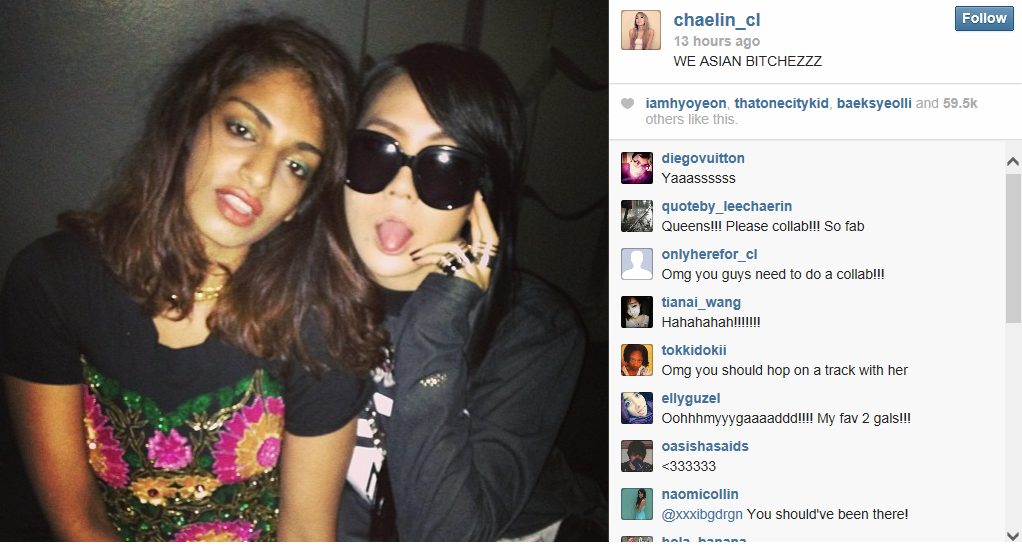 Of course, fashion designer Jeremy Scott was also in attendance, someone that has a very firm relationship with all the girls of 2Ne1.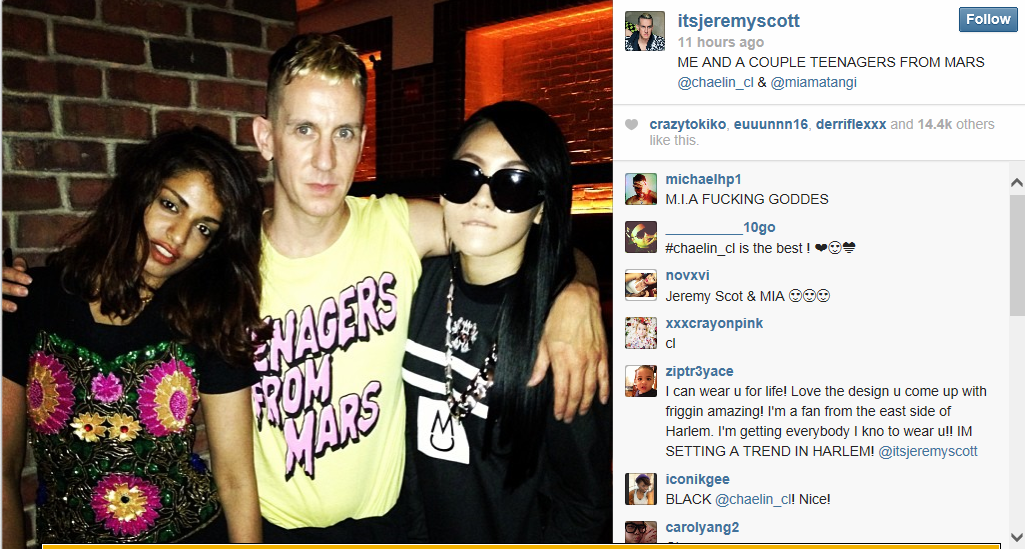 Fellow 2Ne1 member Dara was there too!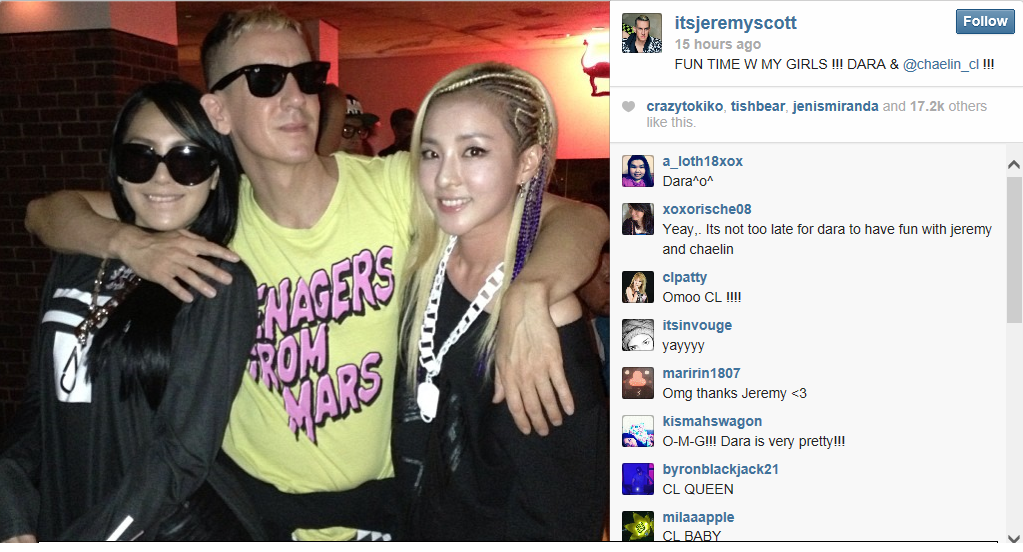 You can see even more photos of the night here! [cr: bfanyc].
It seems that a lot of fans would like to see a collaboration between CL and M.I.A.
Would you like to see the two rappers work together in the future?
Or perhaps you would like to see M.I.A collab with another K-Music artist?

[Sources: @chaelin_cl, @itsjeremyscott, bfanyc].