With only a few weeks to go, are you prepared for Jay Park's impending London show on September 21st? This article is here to make sure you're suitably informed and, of course, excited for the concert. So jump in for the 411 on the Jay Park London show.
[youtube id="P1Gd0Xx6_rk"]
The concert is to be held at the Hammersmith Apollo in London, with doors open at 7PM and the show starting at 8PM but Invazi have advised fans to arrive early in order to beat the queues. Luckily, unlike rumours suggested, Jay's concert is not 18+ only, however, those under 18 are to be accompanied by an adult – so if your friends are over 18, you're good to go! For those that are heading home straight after, finishing time is currently unknown, but is likely to be between 10/11PM. Still not got a ticket? Buy one here!
Directions to venue: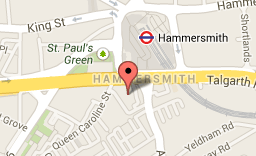 The Hammersmith Apollo is located near the 'Hammersmith' tube station, which sits on the District, Hammersmith and City and Piccadilly lines.
To get there from Victoria coach station (and Victoria station), exit the station and turn left, follow the road along to the end (it's a short road) and then turn right and walk straight. You should already be able to see the station up ahead. Cross straight at the road and turn left, you will be facing the station. Cross the road again, and you'll be there! Hop on the first District line train headed to either Ealing Broadway or Richmond (not Wimbledon). You will reach Hammersmith station after approximately 8 stations.
To get there from Kings Cross/St Pancras, take the Piccadilly line West bound and you will arrive after approximately 13 stops.
Now you're at the Hammersmith tube station, you need to get to the venue! The station is within the Broadway Shopping Center, which is conveniently located directly opposite to the Hammersmith Apollo on Queen Caroline Street (it's 45 Queen Caroline Street to be exact). The station is wheelchair accessible.
However, if you would prefer to take the bus there, buses 9, 10, 27, 33, 419, 72, H91, 190, 211, 220, 267, 283, 295 and 391 all go to Hammersmith, and the bus station is also wheelchair accessible.
The Meet & Greet
Invazi will be holding a small meet and greet with Jay Park prior to the concert, however it is not open to everyone, and you can only attend by winning their giveaways, or our giveaway. If you've won a ticket to the meet and greet, more details will be given to you soon!
Win a 'date' with Jay Park!
 [youtube id="bcwK7KnFJlY"]
What could be even better than winning a meet and greet with Jay Park? Only a date, of course! Invazi are offering Jaywalkerz the chance to win a date with Jay, but only, if you can win their game.
So what are the game rules?
All you have to do is tell them, which show you're going to, with whom (max 3 friends) and why you would like to win. Every contestant must be a concert-goer and in possession of a ticket, and only one post you make counts, so make sure to tell all your friends to only like that comment, as the comment with the most likes wins. Team up with friends and family, and win yourself that date! Just comment here.
But if you don't win? Don't worry, 10 runners up will win passes to Jay's meet and greet, so you still have a chance to meet him. Contest ends September 18th, so hurry!
Who are VICTOR?
VICTOR are a new-to-scene male K-pop group consisting of In, Choo, Jun, Gyum and Bie. Unlike most new K-pop groups, these guys are a little more mature, but you know the saying, 'like fine wine'. VICTOR are aiming not only at the Korean market, but the international market too by singing in both Korean and English. Their debut was even in Thailand, where they went on to perform on Thai music shows such as Asian Heroes on Channel V Thailand.
They made their European debut in The Netherlands in April during an event 'Temptasian', also hosted by Invazi, and returned to Korea to make their official debut shortly after. VICTOR also performed in China this summer, and now will be joining Jay Park in the UK for their first UK performance, making 2013 a very busy – and possibly jet lagged – year for VICTOR!
Check out their song Mr. Right below, and get ready to put your V up! And if you want a chance to win their album signed, check out this post here.
[youtube id="IrimS5FUQ_I"]
Official pages: Facebook
Now that you've got the low down on the concert, kick back to our Jay Park playlist and prepare yourself mentally – Jaywalkerz, it's really happening!