The teaser for 'Miss You' was released two days ago and gave fans a peek at what kind of song the group would be bringing with their next comeback. It was clear from the teaser that the group's stylists definitely raided the Lazy Oaf site for their A/W13 range which, thankfully for fans, is pretty easy for us to access in the UK (it being a mainly UK-based store!). The music video was released today so we're going to take a look at just some of the clothes worn in TINY-G's new video…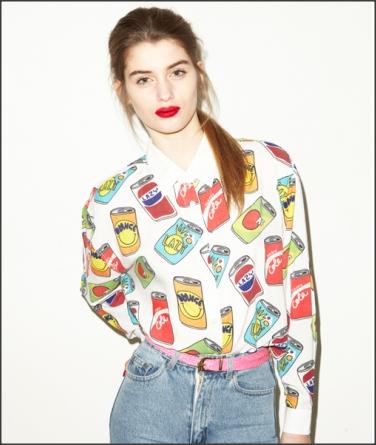 At £60.00 this shirt might be a little budget-blowing but it is truly unique and once it's sold, it's gone forever! In the video, this shirt was worn with matching shorts and tied at the front. Being an oversized crop shirt, it has the versatility to wear with high-waisted anything – tucked in, left out or knotted. Dress up with colourful compliments, or dress down with plain denims and blacks.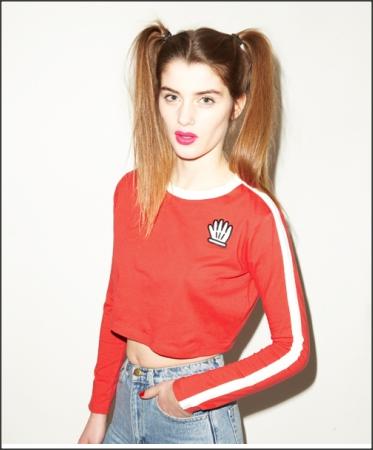 This next top comes in at £40.00 in total – a bright red long-sleeved crop with sporty white lines. The Lazy Oaf hand emblem is crafted into the design, also seen on a number of other LO products. The top could be paired with black high waisted shorts (or a skirt) and frilled ankle socks for a sweet girly look, or with light denim jeans or shorts for more casual wear.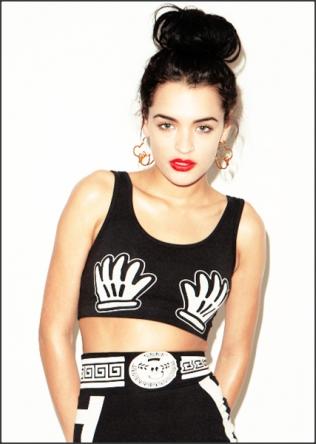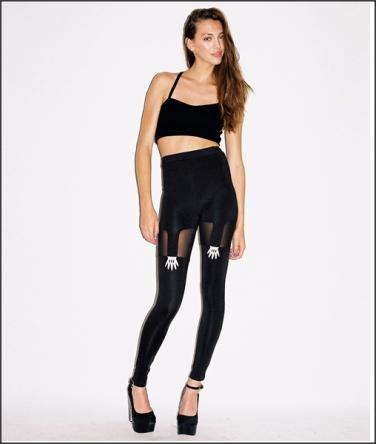 The next two items are worn together as a matching pair in the 'Miss You' video but they weren't originally designed to be worn together. The leggings were part of the summer range and are actually on sale right now for just £15 (down from £45!). The top is £25, meaning that through buying both items, your outfit would actually be cheaper than the two items above by themselves!
There are plenty more items worn in the video on Lazy Oaf's site but unfortunately I am having slight issues with technology right now. Pretty much everything is from Lazy Oaf, although you might be hard pressed to find some items because they're old season! Ebay, however, is a good starting point. Though some prices seem steep, this company often reduced their prices by half towards the end of the season, if not even lower right before the next collection comes in. Be careful though – popular items can sell out completely, so if you're desperate for something it might be best to fork out that extra cash! The accessories and shoes seem to be from elsewhere but you'll have no problem finding cat-ear headbands and Lita heels on the UK high street right now!
If you want to see the styling for yourself, check out their video for 'Miss You'.
What do you think of TINY-G's cute kitty style?