This week's Alternate Listening Tuesday takes a look at Amoeba Culture. This is the latest track to come from the label and might draw in a crowd because of the featured artist, or even the producer, but if you haven't heard of the main group they are well worth checking out.
Rhythm Power
Rhythm Power are Amoeba Culture's reinvention of the 'idol' group for the 21st century. Originally called Radioactivity when underground, their song Rhythm Power was so popular for its fresh sound that when the group joined Amoeba Culture they adopted the song name as their own.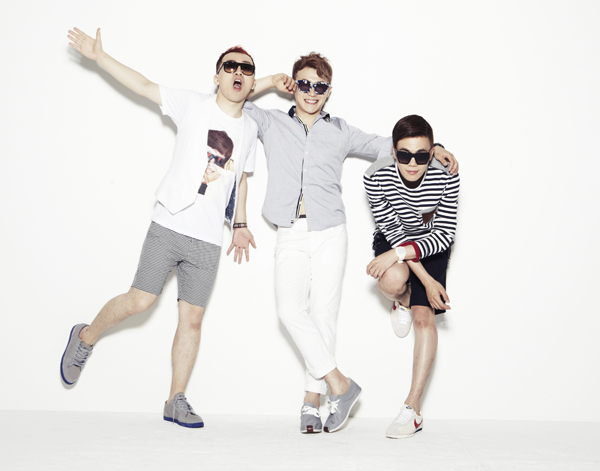 Left to right: Boi B, Hangzoo, Geegooin 
Boi B is known for his heavy rap tones and has featured on other artists' work such as Chee Won Lee's album, and Unspoken's album B On The Mic.
Hangzoo is Rhythm Power's main vocalist and rapper. Amongst other artists tracks he's featured on label founders' Dynamic Duo's Misunderstandings.
Geegooin has an individual high tone rap, it is considered to be unique like his nickname which came from his childhood nickname alien.
Zion.T
Fellow Amoeba Culture artist Zion.T has featured in ALT before, again following the feat., then alongside Swings for A Real Lady. Zion.T regularly lends his writing and vocals to fellow artists. He is one of the promising rising stars of alternate Korean music with his unique and distinctive vocal style.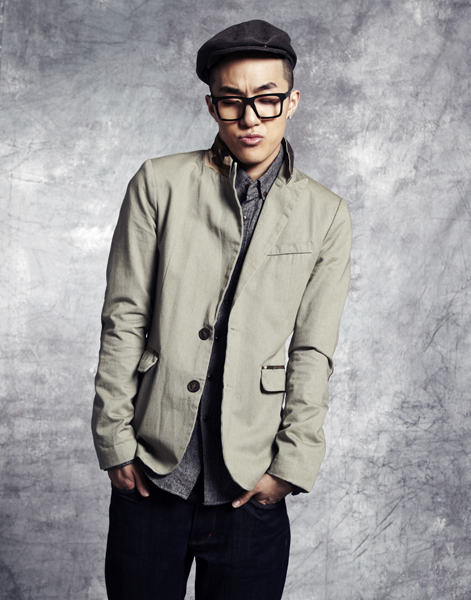 Bond Girl
When you watch the mv for this track you'll notice the inclusion of cardboard-box-head producer Primary, this is because Primary is another Amoeba artist and the producer of this track.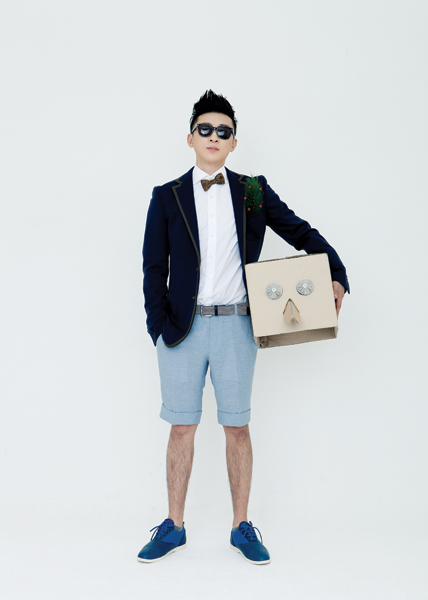 The MV
[youtube id="b0HwdtxvDxs"]
The Concept
Bond Girl is a blend of vibes from all three artists that fit together seamlessly, and the mv incorporates both the fun of the group and the sound, as well as the stylish edge of James Bond.
Set mostly amongst scenes of Rhythm Power backed up by a band live band as they perform this smooth stage style fits the music you hear. The band includes Primary on keyboard and Zion.T providing additional vocals and harmonies.
There is also plenty of fun in the mv, the Rhythm Power members have customised shopping carts, driven by remote control by one of their Bond Girl dancers. They also join their band in 'playing' plastic instruments, and even smash them up in true rock and roll style.
The most interesting part of the mv involves a sequence which highly objectifies the Bond Girls featured. This isn't something that is unknown to the Korean music scene, or music as a whole, but the intention here is probably with meaning.
Many of the Bond Girls you will see in the movies or read in the novels, if not objectified by Bond himself, have been the subject of some form of objectification in their past. More often than not Bond Girls are objects of desire.
The clothing style mixes the group's hip hop style with a sophisticated, but youthful, take on James Bond's suited style. Even when they switch to their hip hop style their is still a flare to their presentation to keep up the Bond concept.
Where else can you find Rhythm Power?
Rhythm Power is the song the group changed their name to after its underground popularity
They teamed up with Nine Muses to cover Baby V.O.X's Get Up
The mv for Man might look a little obscure but was made for the program Yoon Se Yoon's Art Video
 Content may be similar to that featured on the bloggers personal website.
What do you think of this track and its mv? Did you love it or hate it, let us know!

Are there any kinds of genres you're interested in seeing from Korea or any niche artists or groups you're in love with that you really want us to feature on ALT? Leave us a comment and we'll definitely have a look!