After their very first performance in the UK last Saturday for SS5 London and their talk in Oxford University the very next day, you would think that Super Junior would be in need of a break. But Donghae updated his Instagram and tweeted yesterday that both he and Eunhyuk were shooting an MV in London!
Of course, Donghae and Eunhyuk have their own Super Junior sub-unit that have released a few singles in the past, most of which have a very upbeat and almost disco-like vibe to them.
British fans of Eunhae must be very excited to see Donghae recent SNS updates about their apparent filming of a music video in London: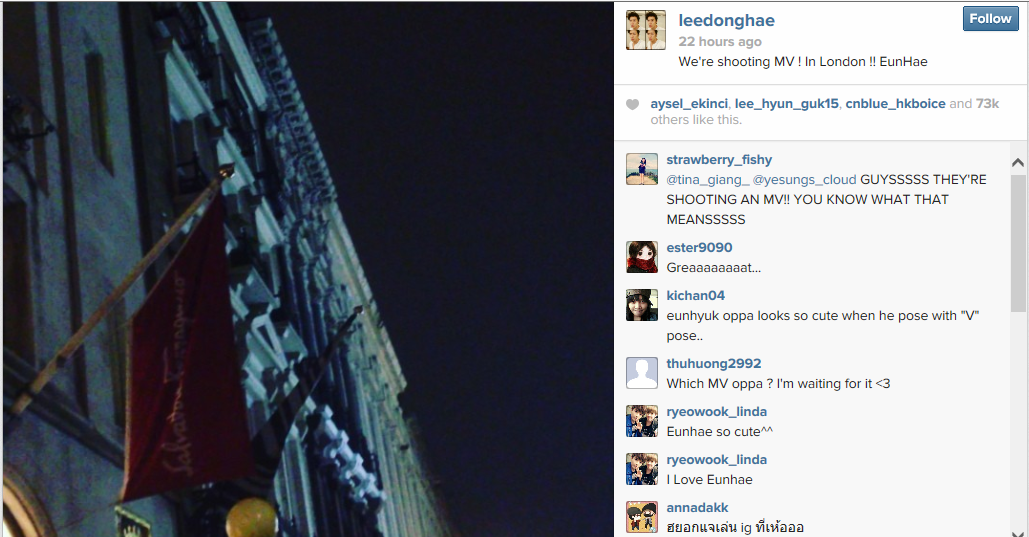 The two have recently followed their fellow members back to South Korea, so it must have been a very fast shoot, even so we will update with any extra information on this when it becomes available!
[Source: @donghae861015, Instagram: leedonghae].