Today for Alternate Listening Tuesday we're taking a look at one of our UKP nominations for Hip Hop Artist of 2013. Many of the nominations have been featured in ALT, or other articles.
Both Verbal Jint and Zion.T were featured alongside Swings, Zion.T also making an appearance with label mates Rhythm Power, also in the Amoeba Culture domain we've featured nominee Dynamic Duo, Bumkey was in our first ALT feature, and Block B's latest single Very Good got both a single review and a special edition Get The Kpop Look feature.
Drunken Tiger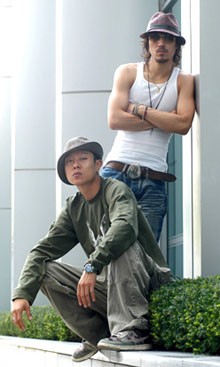 Formed in 1999, Drunken Tiger were originally a duo featuring Tiger JK and DJ Shine. The duo released five albums together but in 2005 DJ Shine left.
The duo had become critically acclaimed and had built up a solid following, though Drunken Tiger continued to be successful as a solo act as a successful 6th album gained him valuable endorsements.
In 2006 Drunken Tiger created his own record label, Jungle Entertainment, as well as being home to his own music since its founding Jungle has managed his wife Yoon Mirae, best friend Bizzy, Paloalto, Leessang, Loptimist, and M.I.B.
As one of the most critically acclaimed rappers in Korea Drunken Tiger has performed at the Seoul concerts of Linkin Park and Jay-Z. His standing also makes him the unofficial leader of The Movement, The Movement Crew is a Korean hip hop crew featuring some of the most well know hip hop artists Korea has to offer including: Epik High; Dynamic Duo; Leessang; MFBTY; Eun Ji Won; Dok2; and Paloalto.
MFBTY / FeelGhood Music
Almost a year ago Tiger JK created a project group with two rappers, Yoon Mirae and Bizzy. Not strangers to working together in any number of combinations BizzyTigerYoonmirae decided to call their group MFBTY, My Fans Better Than Yours. The trio produced a three track single featuring title track Sweet Dream, self titled BizzyTigerYoonMirae (MFBTY), and a remix of Sweet Dream.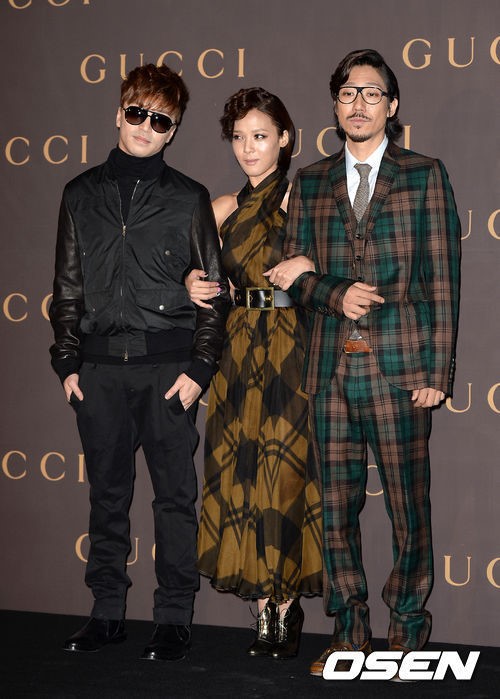 Earlier this year Tiger JK parted ways with Jungle Entertainment, taking Yoon Mirae and Bizzy with him, and the three have created FEELGHOODmusic.
The Cure
Via FeelGhood Drunken Tiger returned in September with an album called The Cure. The title track features Yoon Mirae and Bizzy, though isn't under the project name MFBTY, they gave this explanation:
MFBTY is for group projects. This album is under Tiger with T & Bizzy featuring because the message & meaning behind this album are so personal to him. Don't worry, MFBTY still exists.
Essentially all three rappers are on the album, but tracks like the title, The Cure, mean this album comes with the Drunken Tiger name.
Music & Lyrics
With soulful, mellow guitar provided by David Choi, The Cure is a track that never stops giving. You can tell this track means a lot to Tiger JK, and in turn, Mirae and Bizzy, even if you cannot understand the lyrics.
They tell of feeling as if no one cares because they think you're fine, you're happy. Yet inside it is a different story, you feel you're going crazy, you're alone. Though you know you can't give up, that is why you smile whilst you are sad.
They might be lyrics that have a deep meaning for Tiger but they are also ones that could be easily relatable for many people listening, as just as making music can be therapy and escape for an artist, listening to music can be therapy and escape for an audience. This track truly is The Cure for all who relate.
The MV
[youtube id="uQLndQKf8k4″]
The Concept
The mv's visuals are, in essence, incredibly simple, but the illustration from Yong Suk Choi (Lumpens, also Creative Director at FeelGhood Music) are really just as deep as the lyrics.
Starting with one of the most prominent breaks in the mv, a full black frame between Bizzy's rap, following his third line that translates to
This place without you has stopped in time
8:45 is extremely significant to Tiger. Fans will remember it as the name of the title track from his 7th album Sky Is The Limit. This track was particularly important to Tiger as it is a tribute to his grandmother whom he'd been close to for many years. The time 8:45 is the time she'd died at. 8:45 Heaven also has thought provoking lyrics that reached out to many that had experienced similar situations to the rapper.
Yoon Mi Rae's illustrations are delicate, images of birds and flowers reflect the style of vocal she takes on in this track.
Bizzy shows strength in his illustrations, maybe a mask, but this strength turns monstrous and disappears in on itself. When this idea of a huge strength reappears it is very different, it is no longer a mask to hide inner feelings, you can see the sadness in the cyclops behind Bizzy as he mirrors the curled position the rapper sits in.
Tiger presents us with many interesting images. We see him consoled, almost protected by the creatures of The Cure, or surrounded by his inner demons. Even reaching out to a higher power to be saved.
We even see Tiger holding a bird, possibly Mirae's bird from the beginning. He's almost shielding the bird before he open's his hands and lets it go to fly. The implication the bird is linked to the couple, and brings out the protective nature of Tiger shows their family unit.
The mv ends with a visual mention of the MFBTY family with Tiger JK & Yoon Mi Rae's son Jordan laughing with his father.
The visual takes you into the lyrics, into Tiger's world. There are times in which he is alone, surrounded or followed by demons or monsters, choices and decisions weigh on him thus his scales never seem to be balanced.
Yet in his life there is still beauty in the form of Yoon Mi Rae, strength in the form of his friendship with Bizzy and someone for him to guide and protect in the form of Jordan.
Where else can you find Tiger JK / MFBTY?
Their first official release at the unit MFBTY came in the form of Sweet Dream
Yoon Mirae's Get It In also features on the The Cure EP
Previous ALT artist Jaurim collaborated with Drunken Tiger for Loving Memory
 Content may be similar to that featured on the bloggers personal website.
What do you think of this track and its mv? Did you love it or hate it, let us know!

Are there any kinds of genres you're interested in seeing from Korea or any niche artists or groups you're in love with that you really want us to feature on ALT? Leave us a comment and we'll definitely have a look! 
FeelGhoodMusic  
  Tiger JK  
  Bizzy  
  Yoonmirae