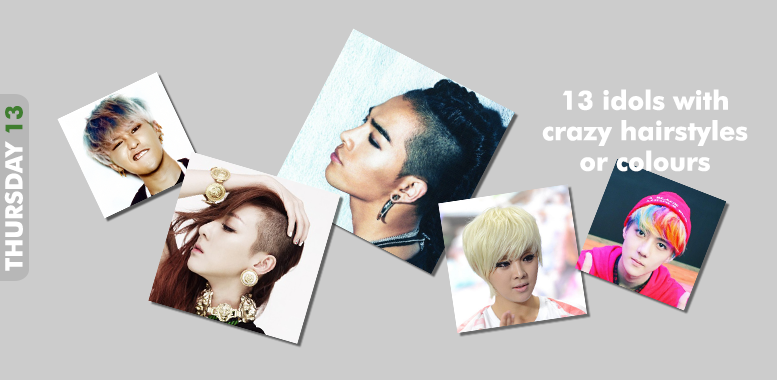 For this weeks Thursday 13, we check out idols with the craziest hairstyles! Keep reading to see who made the list.
1) BIG BANG's G-Dragon – As we have seen over the years, G-Dragon has gone from red to blonde to pink to bubblegum blue and has even had various lengths of hair using extensions, for example in the "Fantastic Baby" MV.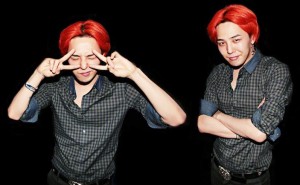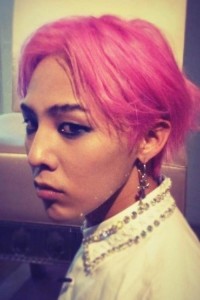 2) EXO's Sehun – In a short period of time we have also seen EXO's Sehun go from pink to grey to blonde and even multi-coloured with various bright colours.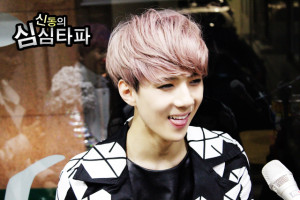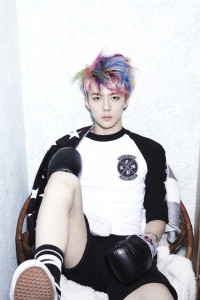 3) SNSD's Sunny – During the "I Got a Boy" promotions, SNSD's Sunny was seen to have short purple, pink, red and green hair.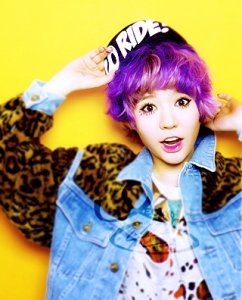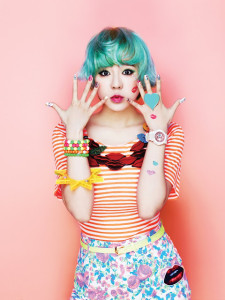 4) 2NE1's Dara – From her trademark "palm tree" updo to her Vegeta hairstyle (compared to Dragon Ball Z Vegeta) and her shaved side, 2NE1's Dara is a daring individual who pulls off all her weird and quirky hairstyles off well.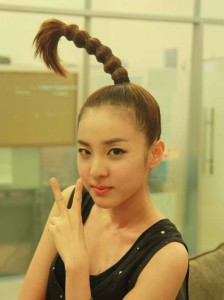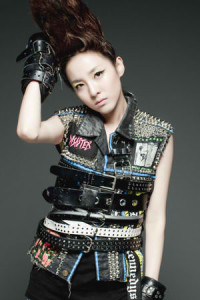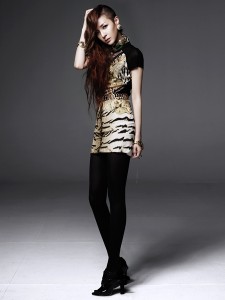 5) BIG BANG's Taeyang – During the "Monster" promotions, BIG BANG's Taeyang was seen supporting crazy hair rolls.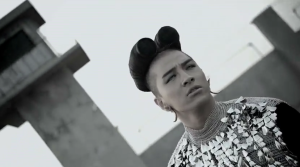 6) Brown Eyed Girls' Narsha – In the "Mamma Mia" MV (also starring Sunny Hill), Narsha is seen supporting choppy black and white hair.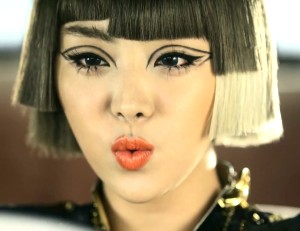 7) SHINee's Key – Over the years, SHINee's Key has gone for many different hairstyles. With his colourful highlights during the "Ring Ding Dong" era to orange to blonde to completely colourful during the "Why So Serious?" era, Key is continuously changing his hair.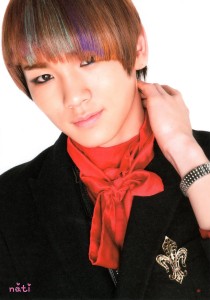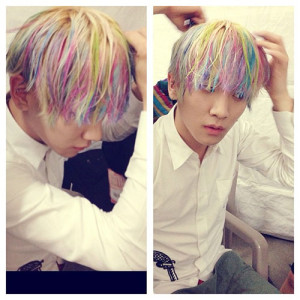 8) BIG BANG's T.O.P – During the "Fantastic Baby" era, T.O.P was rocking bright blue hair with purple eyebrows, which many people compared to ice cream.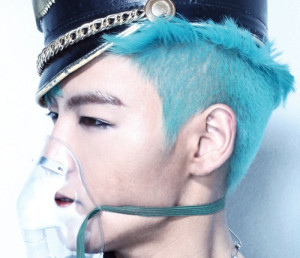 9) Miss A's Jia – During the "Good Girl Bad Girl" era, Jia was seen with pink hair and for the "Goodbye Baby" era with orange hair.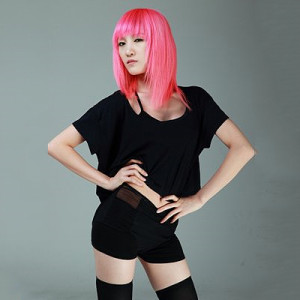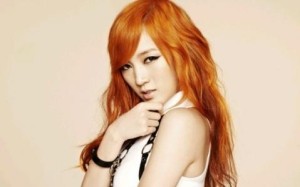 10) SECRET's Ji Eun – For her solo single "Going Crazy", SECRET's Ji Eun was seen with blue hair.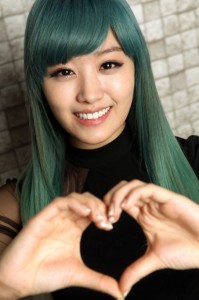 11) Hello Venus's Lime – Lime has been seen with short platinum blonder hair as well as light lime green, true to her stage-name!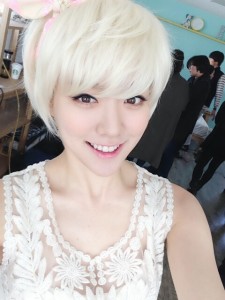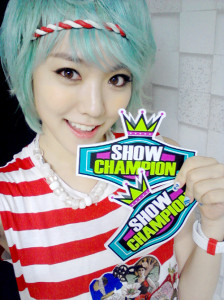 12) BAP's Yongguk – For the "No Mercy" promotion, Bang Yongguk was seen with blonde, red and orange hair.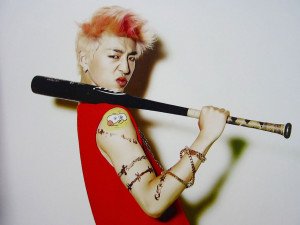 13) B2ST's Junhyung – During the "Beautiful Night" promotion, Junhyung surprised everyone with his bright blue/purple hair.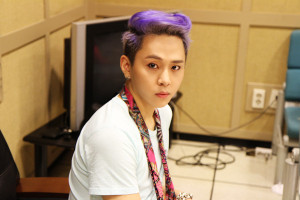 Who else can you think of that has crazy hair? Comment below!