With many artists now returning after the hiatus of releases we've seen a number of big mv releases. EXO returned with Overdose, Fly To The Sky have comeback after five years with You You You, and BTL have debuted.  MV Monday this week takes a look at the return of Seo In Guk with BOMTANABA, otherwise known as Spring Fever. Due to a busy filming schedule Seo In Guk won't be promoting Spring Fever but he has released a wonderfully fun music video by the team at DigiPedi. 
Produced in the signature DigiPedi fashion, Bomtanaba combines film with illustrated elements, for Seo In Guk's mv they take on the form of infographics.
Bomtanaba is lyrically about the confusing feelings that come with being attracted to someone and not knowing if those feelings are true or down to other factors, in Bomtanaba those other influences are sleeplessness and caffeine.
We see Seo In Guk drink many different kinds of coffee.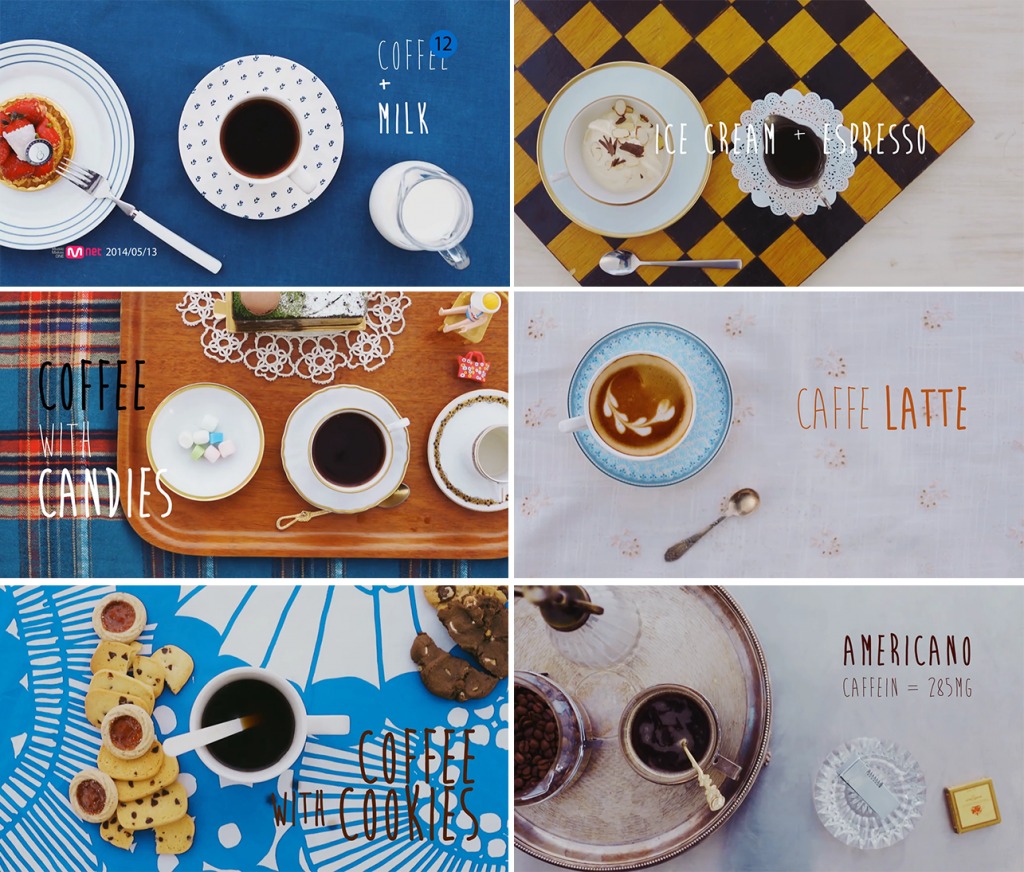 As he does so his time awake increases, along with his caffeine levels.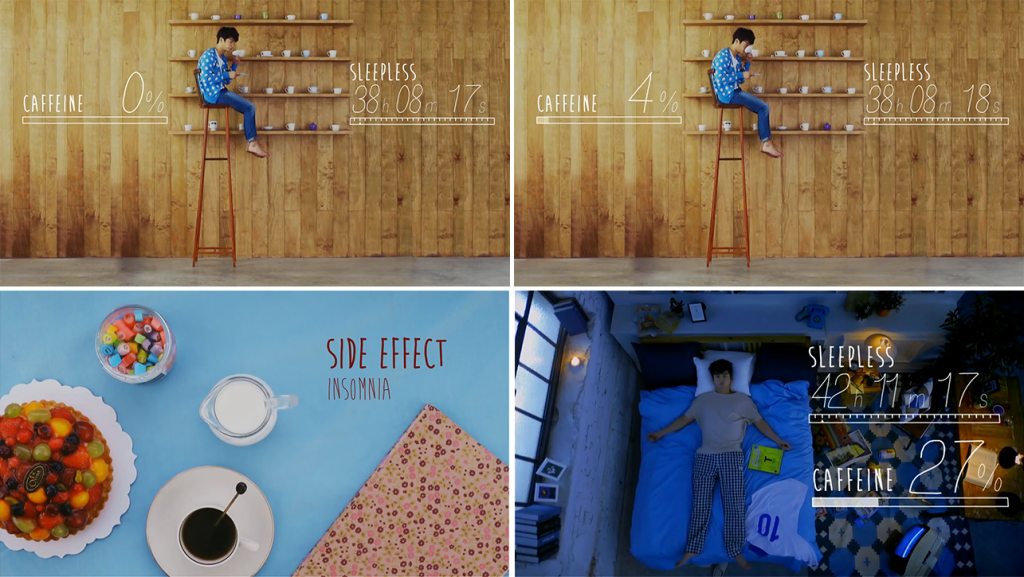 We even see amusing elements such as his caffeine level decreasing as he visits the bathroom.

As the song and mv go on he releases that it is not the caffeine having such an effect on him, he is sure it is his feelings for the girl, and so she becomes the only thing he can think of, everything reminds him that she is the only one.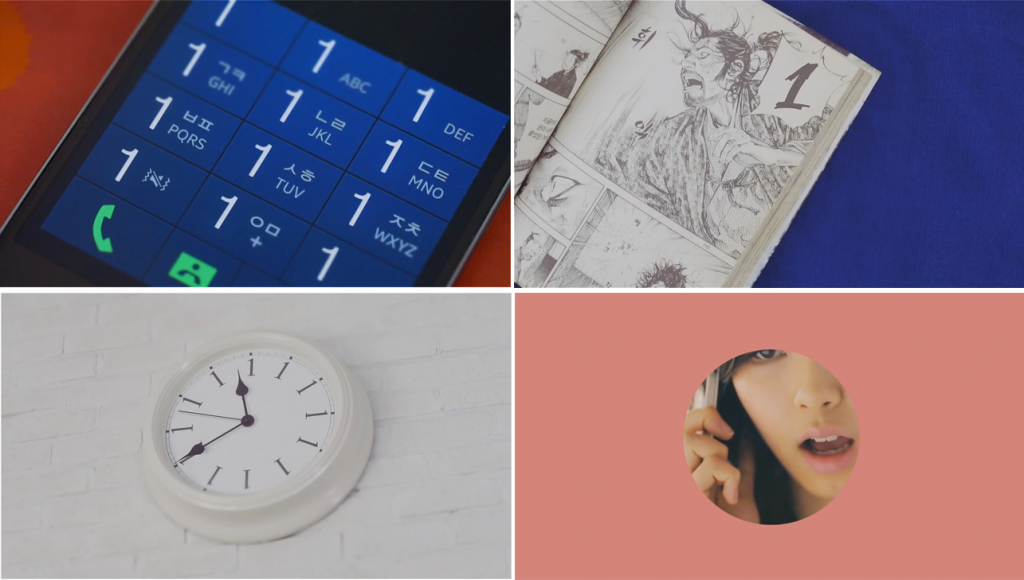 Having consumed endless amounts of coffee, topping his caffeine levels up to near 100%, and realised his feelings, Seo In Guk is finally able to sleep.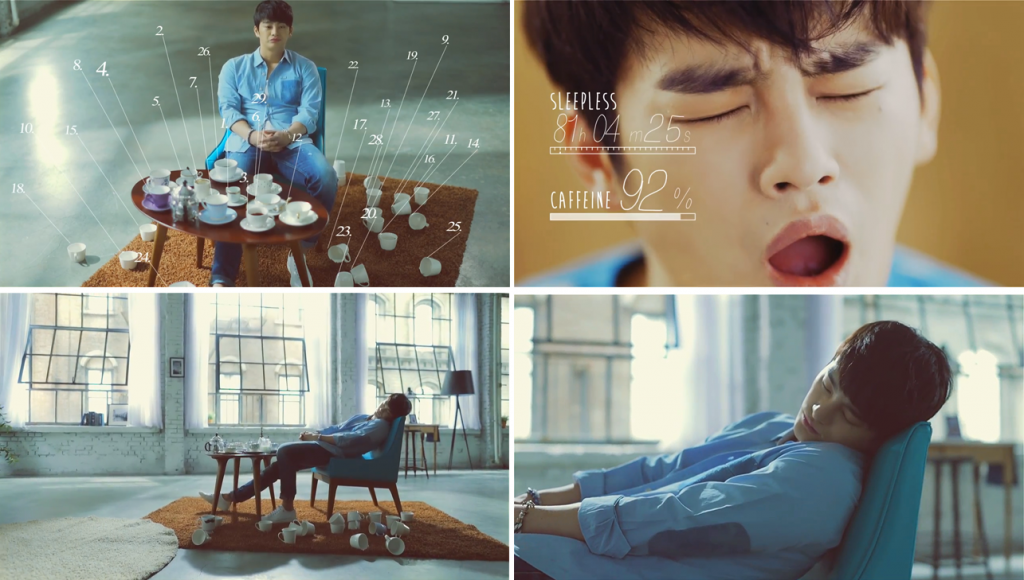 Bomtanaba captures the style of Seo In Guk well, and provides a beautifully catchy track that fits well with the sunshine of the season.
Are you a fan of Seo In Guk, either for his music or acting?