MV Monday this week was somewhat of a challenge. Given the choice what would you have covered? Jun.K's No Love; San E & Rania's A Midsummer Night's Sweetness; BEAST's Good Luck; maybe Taeyang's 1AM?
I sat, on Sunday, looking for a source for MV Monday, all of the SNS streams I am part of filled with messages related to Father's Day, for many reasons not a day all of us can celebrate, yet of course, one that the corporate machine and the power of SNS doesn't let us forget.
Father's Day got me thinking, which Korean artist have written songs to, or about, their fathers? That is when I found a track perfect for MV Monday, a song that is not only written for a father but brings a generally inspiring message of staying strong in hard time. 
Today we're going to be looking at The Cure by Drunken Tiger.
Parting ways with Jungle Entertainment in September 2013, the three Korean hip hop masters that formed MFBTY returned under their original names with their own new label, FEELGHOODmusic, to compile the album The Cure with a title track of the same name.
The Cure was released under Tiger's name, featuring Yoon Mirae and Bizzy as the messages and meanings featured on the album are personal to him, the label did however assure fans that MFBTY still exist.
With soulful, mellow guitar provided by David Choi, The Cure is a track that never stops giving. You can tell this track means a lot to Tiger JK, and in turn, Mirae and Bizzy, even if you cannot understand the lyrics.
They tell of feeling as if no one cares because they think you're fine, you're happy. Yet inside it is a different story, you feel you're going crazy, you're alone. Though you know you can't give up, that is why you smile whilst you are sad.
They might be lyrics that have a deep meaning for Tiger, having written them for his father who had been diagnosed with cancer (his father sadly later passed away) but they are also ones that could be easily relatable for many people listening, as just as making music can be therapy and escape for an artist, listening to music can be therapy and escape for an audience. This track truly is The Cure for all who relate.
The mv's visuals are, in essence, incredibly simple, but the illustration from Yong Suk Choi (Lumpens, also Creative Director at FeelGhood Music) are really just as deep as the lyrics.
Starting with one of the most prominent breaks in the mv, a full black frame between Bizzy's rap, following his third line that translates to
This place without you has stopped in time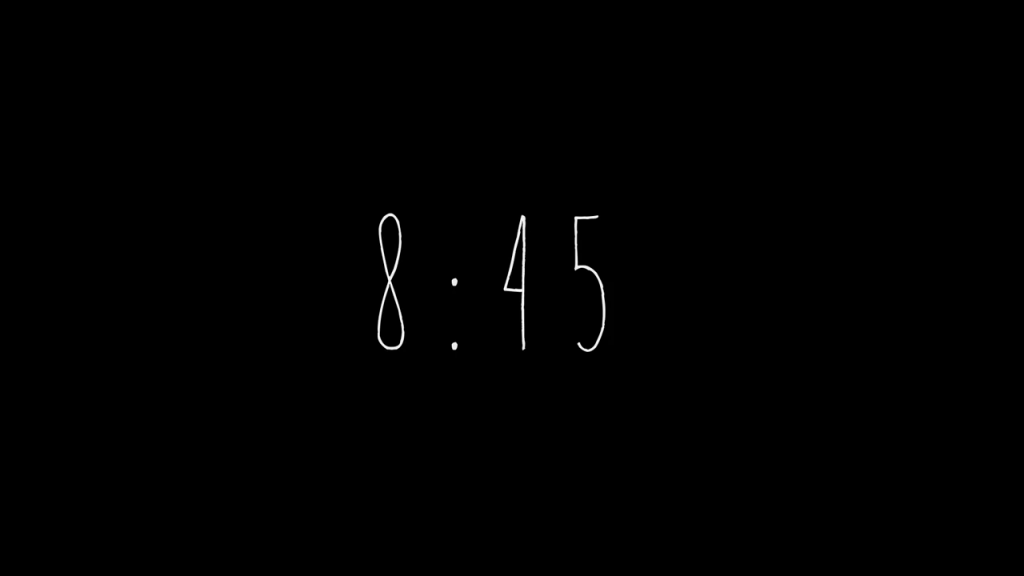 8:45 is extremely significant to Tiger. Fans will remember it as the name of the title track from his 7th album Sky Is The Limit. This track was particularly important to Tiger as it is a tribute to his grandmother whom he'd been close to for many years. The time 8:45 is the time she'd died at. 8:45 Heaven also has thought provoking lyrics that reached out to many that had experienced similar situations to the rapper.
Yoon Mi Rae's illustrations are delicate, images of birds and flowers reflect the style of vocal she takes on in this track.

Bizzy shows strength in his illustrations, maybe a mask, but this strength turns monstrous and disappears in on itself.

When this idea of a huge strength reappears it is very different, it is no longer a mask to hide inner feelings, you can see the sadness in the cyclops behind Bizzy as he mirrors the curled position the rapper sits in.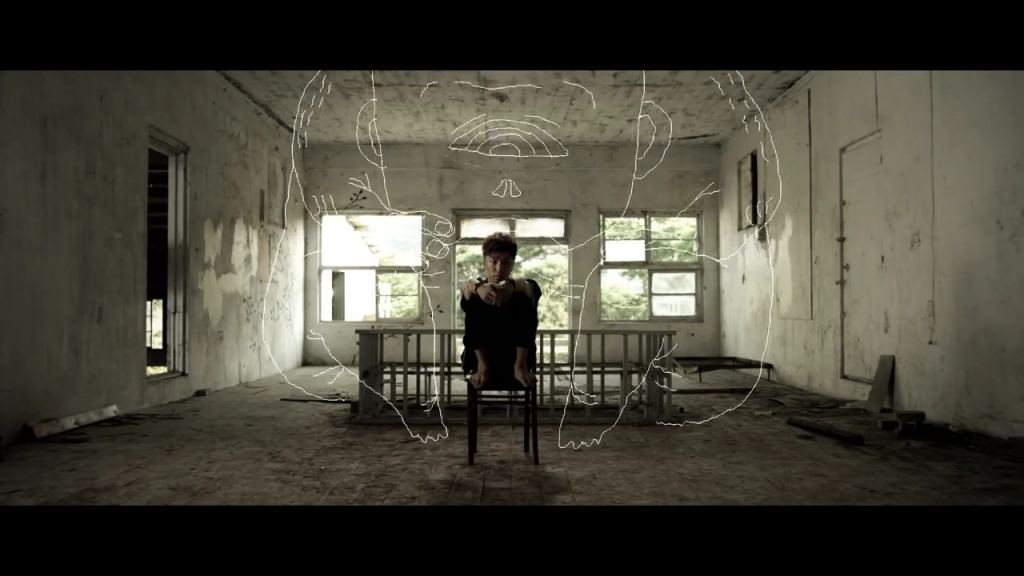 Tiger presents us with many interesting images. We see him consoled, almost protected by the creatures of The Cure, or surrounded by his inner demons.

Even reaching out to a higher power to be saved.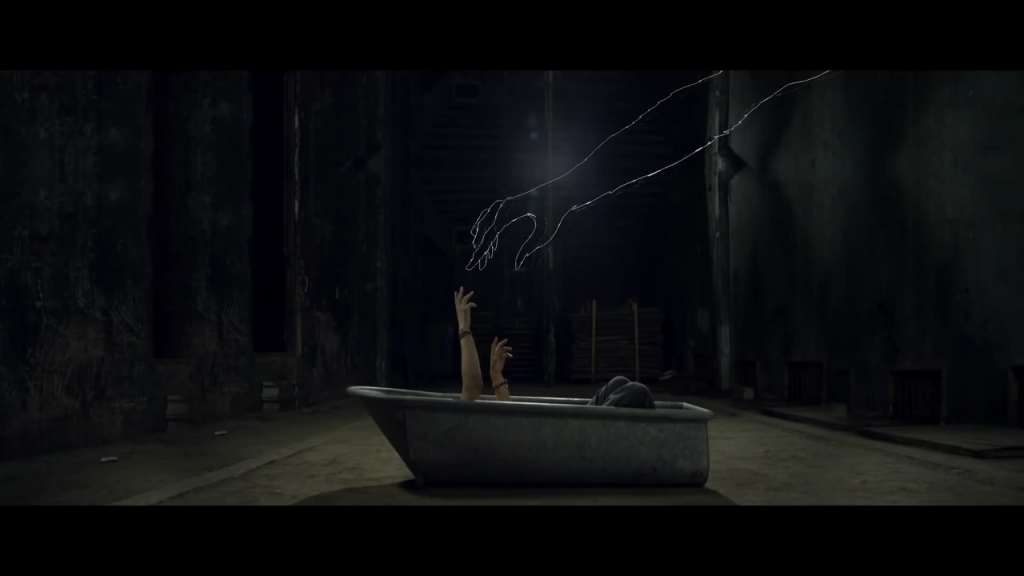 We even see Tiger holding a bird, possibly Mirae's bird from the beginning. He's almost shielding the bird before he open's his hands and lets it go to fly. The implication the bird is linked to the couple, and brings out the protective nature of Tiger shows their family unit.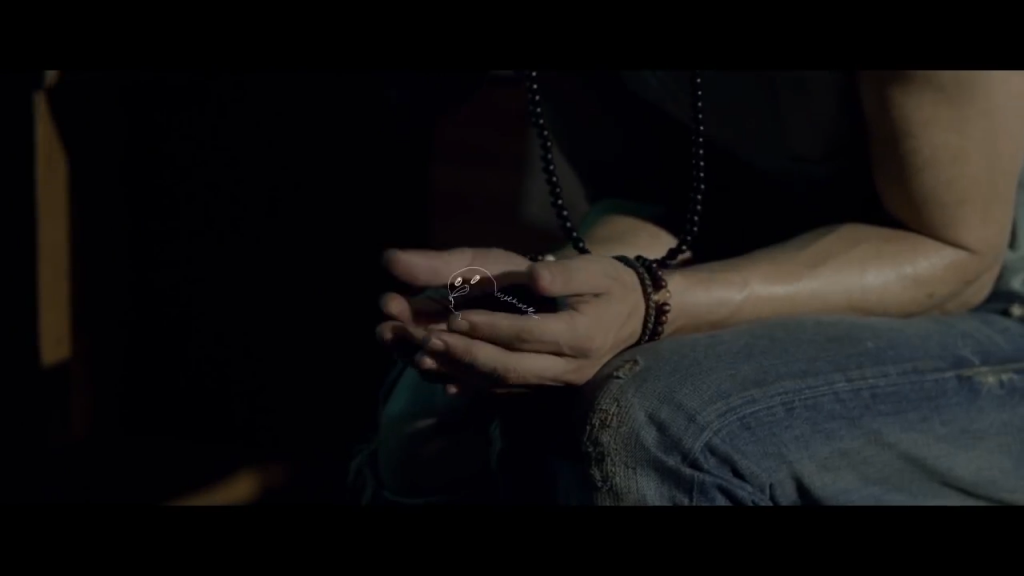 The mv ends with a visual mention of the MFBTY family with Tiger JK & Yoon Mi Rae's son Jordan laughing with his father.

The visual takes you into the lyrics, into Tiger's world. There are times in which he is alone, surrounded or followed by demons or monsters, choices and decisions weigh on him thus his scales never seem to be balanced.
Yet in his life there is still beauty in the form of Yoon Mi Rae, strength in the form of his friendship with Bizzy and someone for him to guide and protect in the form of Jordan.
The album also includes a reggae version of The Cure, MFBTY's Sweet Dreams, and Yoonmirae's Get It In. They are a collective I'd highly recommend anyone check out.
—
Have you heard The Cure? Do you like the song and/or the album?  
The content of this article may be similar to that appearing on the personal website of the writer