You may remember from a little while ago that Super Junior member Siwon attended a Jimmy Choo event in London. As it turns out, this was not all that he was doing whilst in the UK – a recent issue of China's 'Grazia' magazine exhibits the result of an extensive London photo shoot!
Siwon not only graces the cover of the issue, there are also numerous photos and a fairly extensive interview inside the magazine. We see Siwon posing coolly in front of the London background, in some very comfortable yet stylish clothing. He seems to fit into the area very well and his fans will surely be happy to see his classic smouldering stare.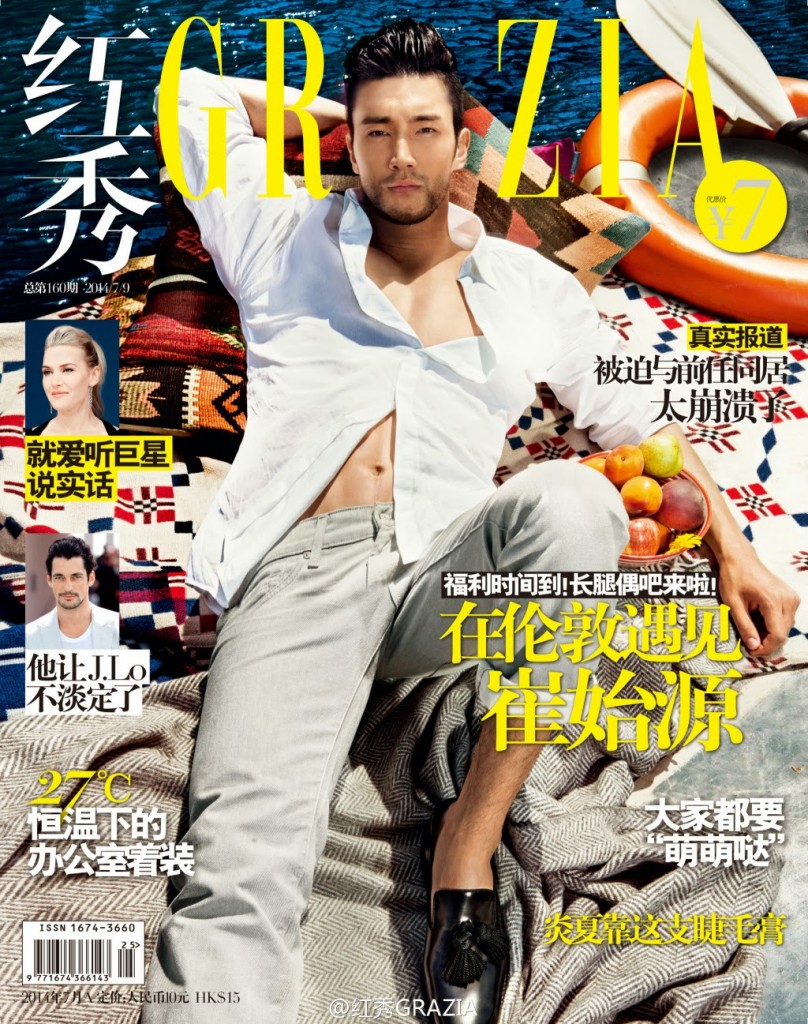 In the interview, he discusses everything from correspondence with his fans, to his love of Chinese food and how hard he feels he must work on learning many different languages. Surely a necessity for a modern Hallyu idol, right?
Here are some snippets of translated dialogue:
"I like to interact with my fans, everyday I will be looking at those funny pictures that my fans edited and I will save all of them on my mobile."
"…for me Super Junior is always the one that I want to cherish and protect over dearly."
"Happiness is actually very important for me, I like to work in a happy environment and I like the people around me to be happy as well. If everyone is happy, the work will also run smoothly too."
If you would like to see more photos, and the full translation of the interview, please click here.
It's great to see the UK serve as a background for yet another K-Pop idol photo shoot, we hope that Siwon also got a chance to relax and enjoy himself while he was here too!
Who else would you like to visit the UK?
Did you manage to catch a glimpse of Siwon while he was in London this time?
[Source: ALL photo and interview translation credit goes to http://siwonescp.blogspot.co.uk/2014/07/hq-scan-140707-grazia-magazine-no-160.html].