Teaser Tuesday this week takes a look at the imminent return of Boyfriend, with their EP Witch, and its title track of the same name.
The Starship Entertainment group formed in 2011 and have explored a number of concepts, initially an innocent boy next door image, and gradually taking on the more in vogue darker concepts. Their last Korean release, Obsession, gave us a modern hip hop take on J.M Barrie's Lost Boys of the Peter Pan and Wendy tale.
Witch looks set to stick with the darker themes. With a whole lot of hair dye, dark styling, and red hooded robes in their teaser images the group do look like their own unique coven on the group teaser.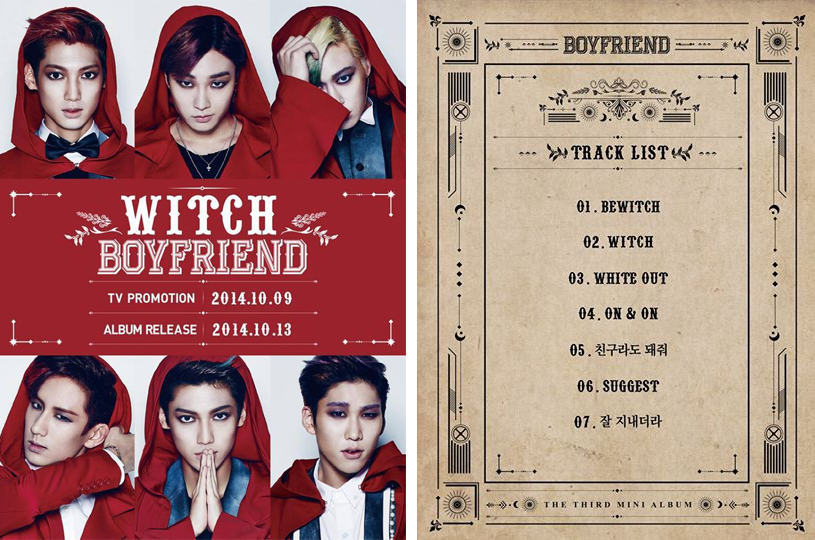 The member teasers discard the hooded robes, but show the members styled in a dark and edgy fashion, providing a modern look to their theme.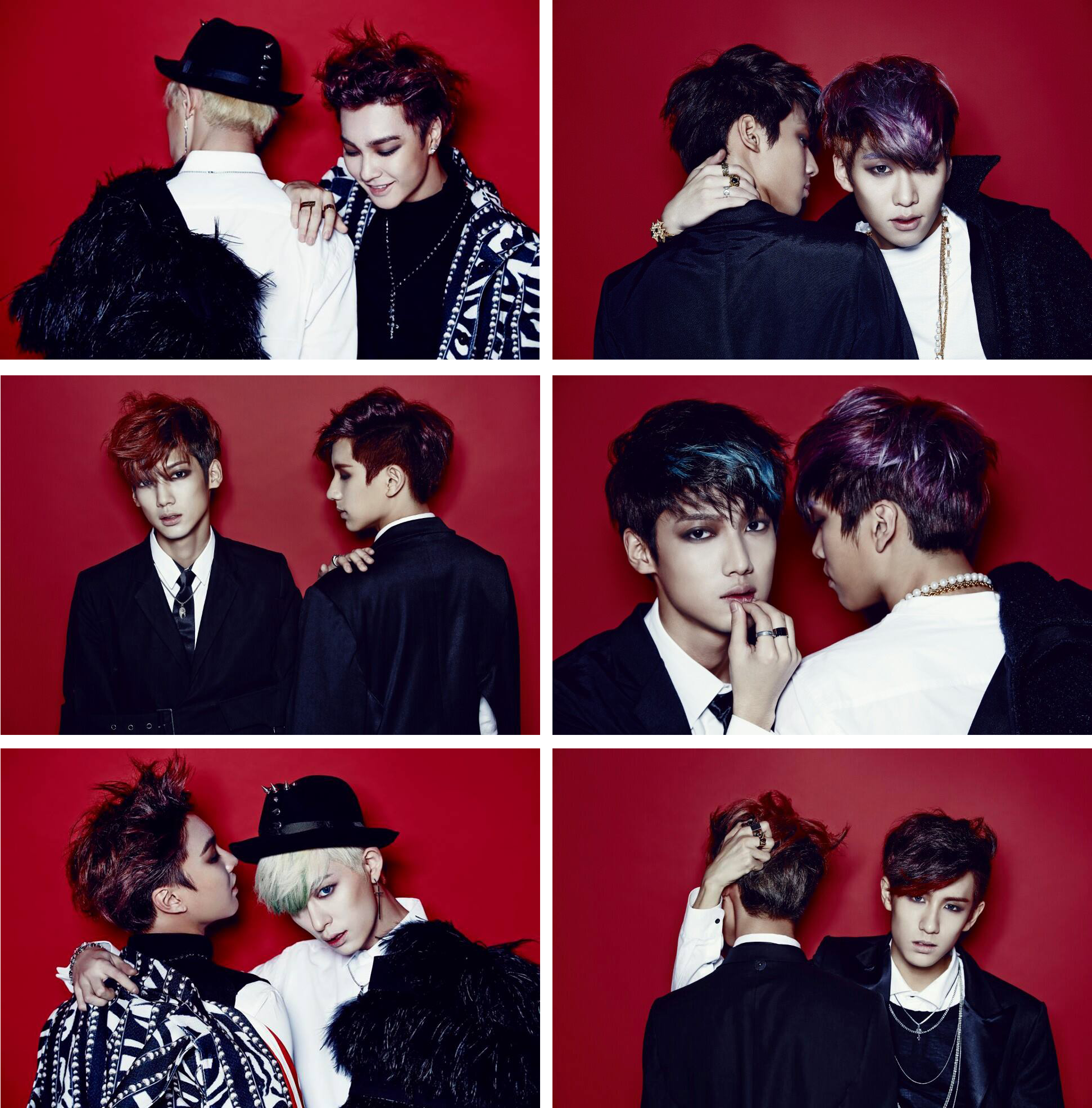 The video teaser provides even more insight on the concept they look set to use.
Though called Witch there is more than one darker lore within their teasers. We see the blood red robes in the ts, and even examples of heterochromia iridis, this is where the eyes appear different colours, something that was usually associated with evil spirits and witches before being recognised as a medical condition.
We see the power of photokenisis, the ability to generate, project and manipulate light. There have been cult shows and comic books that use the power amongst demons and witches, or even for good characters such as superheroes.
Possibly most predominant is the use of Vampires in the TS. Some members bear fangs, but maybe Donghyun's role is most noteworthy.
Opening the TS we see him surrounded by (unconventionally) pink DANGER tape. He crouches, touches the blood on the floor and brings it to his nose.
If you have ever seen Vampire Prosecutor you will know that the Prosecutor Min, unsurprisingly a Vampire, uses his undead status to solve crimes, as he is able to tell how people died, and sometimes who else was involved in the death, based on the smell and taste of the victim's blood.
As a Kdrama Vampire Prosecutor was extremely successful, proving its worth in more than just Korea. If Boyfriend are set to take on elements of Vampire Prosecutor's premise, teamed with the dramatic and eerie sound teased,  it could surely make for an interesting mv.
Are you looking forward to Boyfriend's comeback? What do you think of their teasers?