In the early hours of 09 November 2014, Eunhyuk updated his Instagram with a photo alongside fellow Super Junior member Donghae.
Going by the photo, they're on the plane and are on the way to London as we speak. Since the flight is long, it's likely Donghae and Eunhyuk will be tired when they arrive here so if you do see them at the airport arrival lounge or any where else during the week, please make them feel welcome and respect their privacy if they need it.
From Eunhyuk's Instagram ~ We going to London!!!!! #아직도난명소 #떴다오빠 #뱅기뜬다오빠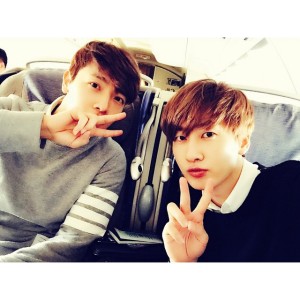 EDIT: Donghae has also updated his Instagram as well. He and Eunhyuk have arrived safely in London.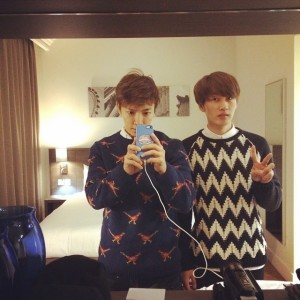 CAPTION: In London 🙂
Who's excited for next Thursday's event where the duo will attend the London Korean Film Festival ? Did you manage to get any tickets?