The nominations for MAMA 2014's Youku-Tudou Best Music Video are out. Last year the award was won by G Dragon for Coup D'etat, and rightly so, but who will take it home this year? MV Monday this week is going to look at the five nominations, mvs from: Girls Generation TaeTiSeo; Block B; 2PM; Teen Top; and SEOTAIJI.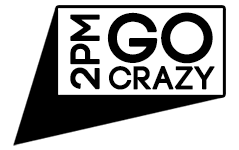 First up is 2PM's Go Crazy, work of Hong Won Ki of ZANYBROS. With its fun and obscure choreography and even a Party Version, Go Crazy is the ultimate fun Kpop mv.
Is fun enough to win a MAMA Award? The long and short is yes, MAMAs are fan voted after all.
Go Grazy is a refreshing mv, it fits many kpop mv conventions, full of big, stark rooms, and the artists are the only focus. Though the big difference is, though 2PM are the brutally attractive males you expect of Kpop their mv is full of fun and smiles, not one warrior male in sight.
READ MORE: [Weekly Idol] 2PM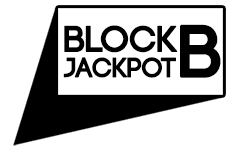 Directed by Lim Sung Kwan is Block B's Jackpot. Much like 2PM the refreshing elements of Jackpot stem from the obscurity and fun, and although they keep up their gang like image, they don't disappear in the mass of warrior male mvs.
Could Block B's creepy funfair win them this award? Time will tell, but its visually stand out quality amongst the nominees should give them a fair chance.
READ MORE: Fancy bringing Block B back to Europe? Now's your chance!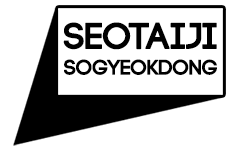 SEOTAIJI has used more than one top director for his comeback, but Sogyeokdong is the work of one of South Korea's top female mv directors, Hwang Soo Ah.
Possibly the most deserving of this award due to its deep, historical, meaning and beautiful visual [personal opinion of the writer] it would however be surprising if SEOTAIJI won this award, up against groups with young armies of fans willing to vote every day.
Even if you don't plan on voting for this legend of Korean music the mv is one of 2014's best, and worth a watch.
READ MORE: [MV Monday] SEO TAIJI X IU – SOGYEOKDONG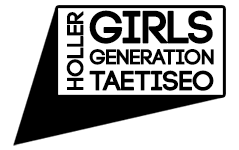 ZANYBROS Hong Won Ki takes a second nomination this time for work with SM, and Girls' Generation TTS for Holler.
Holler stands out amongst its competitors in 2014 because although it fits SM mv styles, it borrows from all the current female group MV trends without overdoing.
Including the whimsy of the purely comedic mv style, and a more sophisticated take on the trend of sexy concepts amongst the strong SM visual has Girls' Generation TTS proving why their entire group reigns over Kpop.
READ MORE: [GET THE LOOK] TaeTiSeo – 'Holler' MV!
Teen Top's Missing is part of Joo Hee Sun's impressive filmography as a kpop mv director. Missing is the only truly conventional male Kpop mv on this list of nominations.
With distressed and desolate settings, strength and heart, and the only smiles in sight in flashbacks Teen Top tick every box.
Missing does seem the anomaly on this list, and against its MAMA competition Teen Top will be relying on the loyalty of their fans.
READ MORE: [Fanbase OTW] Teen Top UK
Who do you think should win the MAMA for best mv? Should another mv have been nominated? We'd love to hear your thoughts! 
You can vote for all MAMA 2014 awards here.