In terms of K-pop and Korean idols visiting, 2015 has certainly been a great year for the UK so far.
BoA, Park Shin Hye, Lee Jong Suk and several other actors have all been to the UK recent for both work and leisure, the boys from WINNER were very recently spotted in town for some (not so) secret photoshoots, and we've seen live performances from f(x), Boys Republic and Topp Dogg.
To put the icing on the cake, Infinite have just performed in London as part of their Infinite Effect Tour this Friday, 3 years after their first concert in the capital!
The concert has been highly anticipated by fans, so much so that – according to social media reports – people even started queueing at the venue a whole day before the gig (something  normally only associated with the launch of a new Apple product). It was held at the O2 Shepherd's Bush Empire, a cosy venue with capacity for approximately 2,000 people, spread over 3 floors. Tickets were sold for bottom standing stalls or seated places on the second and third floor.
The show started soon after 8 with a big screen above the stage playing some clips from Infinite's albums whilst some of their tracks were played from the speakers. Even before the group came on stage, the crowd were already singing along loudly and cheering at the start of every new song.
After the last song – Bad – was over, the room went dark, the sounds (and screams) got louder, and suddenly, the black shadows of the 7 group members appeared behind the white screen. A second later, they exploded onto the stage with their opening song "Before the Dawn", prompting screams from the crowd so loud the walls of the old building seemed to tremble.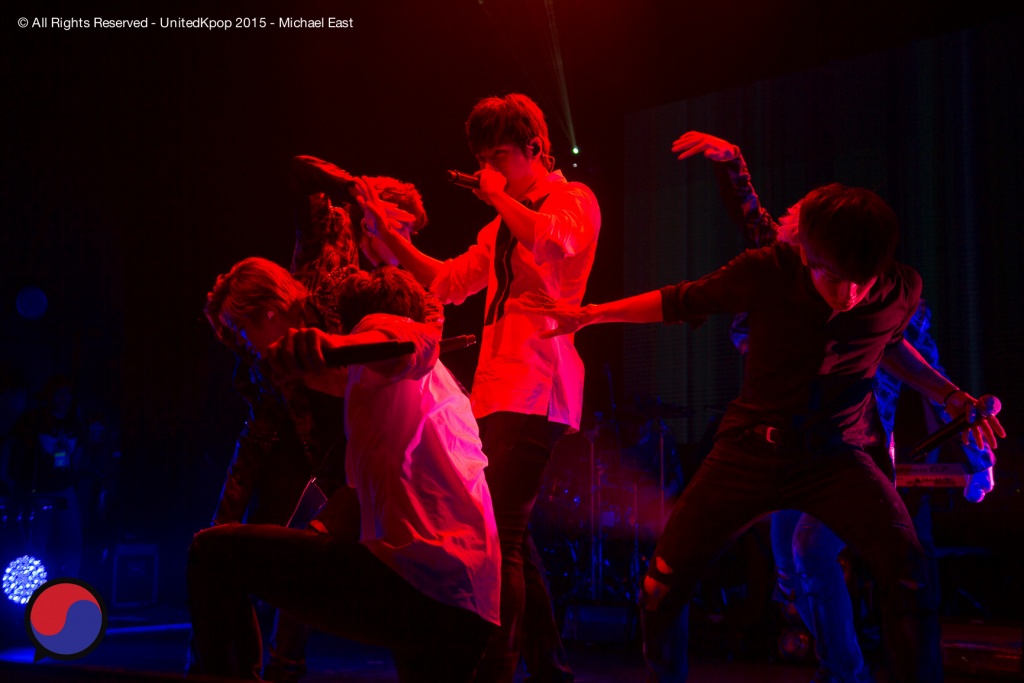 Infinite (made up of leader Kim Sung-kyu, L, Hoya, Woo-hyun, Lee Sung-yeol, Sung-jong and Dong-woo) are well known in the K-pop world for their super synchronised, almost flawless dance routines, and they certainly proved they deserve this fame! During the next few songs, the boys moved all across the stage, singing and dancing while a band consisting of drums, guitars and a keyboard played along behind them.


After a short interval, they reappeared on stage and introduced themselves to the fans with the help of an interpreter. They told the excited crowd how happy they were to be back in London and asked if everyone was having fun. They also talked about what they have been up to in London, such as doing some shopping. Out of the seven, Dongwoo was definitely the most energetic of the group, joking, jumping around and visibly enjoying himself on stage.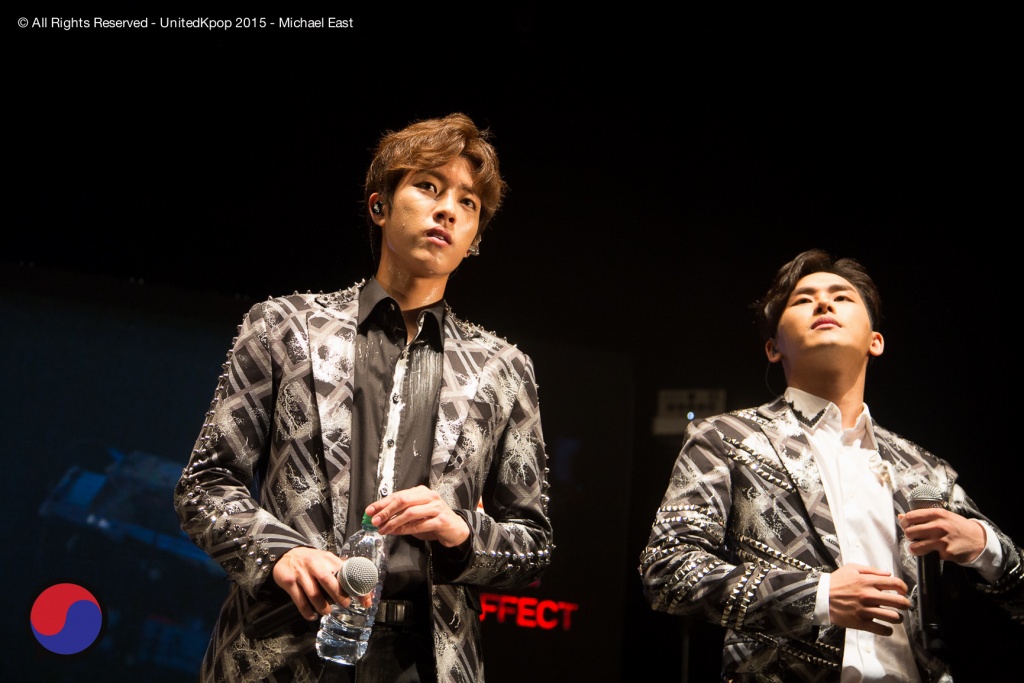 However, the tone got slightly more serious when the group reminded the crowd to please be careful and take care as, since the beginning of the concert, several people had to be rescued by bouncers due to people pushing forward, prompting panic attacks, exhaustion and difficulty breathing.
The following tracks they played were slower, heartfelt songs, and the emotion emanating from the boys send quite a few shivers down people's spines. After another short interval, Woo-Hyun returned to the stage on his own to sing a solo entitled "Everyday", which, as he later explained, was written by himself about 2 years ago.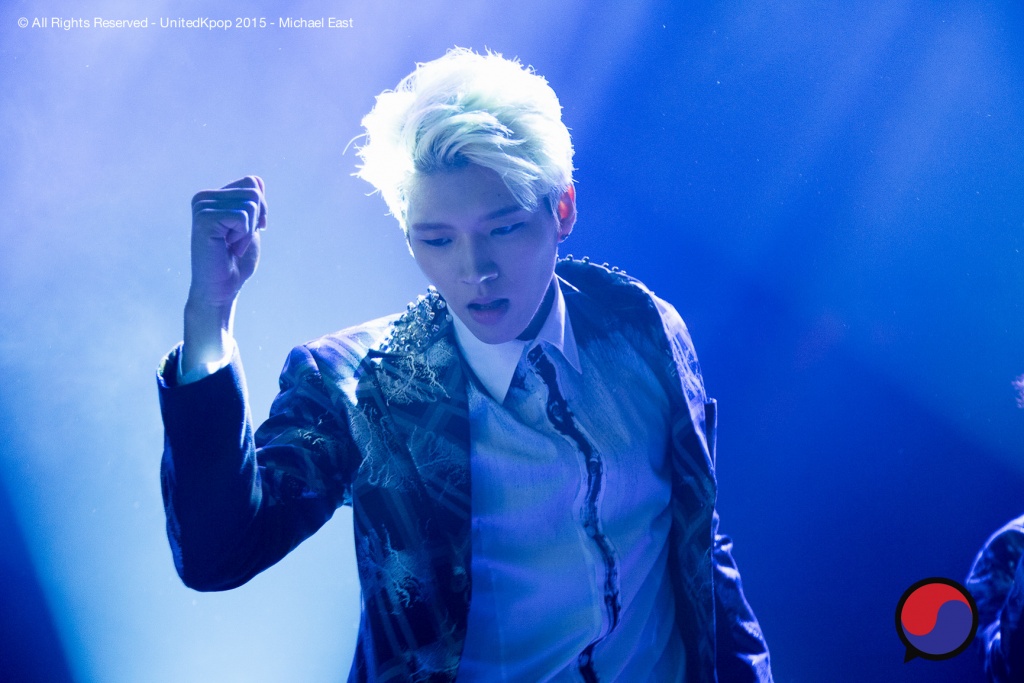 Of course, when you get tickets to see Infinite, you also get a taste of their sub-units, and so the next to members to reappear on stage were Infinite H duo Dongwoo and Hoya. Their raps were explosive, their songs catchy and their performance extremely fun to watch, with both guys jumping across the stage and showing fans their bold sides. Pretty soon, everyone was raising their hands in the typical hip hop stance and singing along to songs such as "Pretty" with the energetic duo, creating an amazing atmosphere in the hall with their energy and charm. They even jokingly pat each other's face dry with hand towels before throwing them into the crowd, causing loud shrieks of excitements particularly amongst girls.
Leader Sung Gyu also appeared on stage on his own to sing his iconic song "Kontrol" from the album "27", followed by another vibrant performance, this time from Infinite F (Sungyeol, L & Sungjong) with tracks like "My Girl" and "가슴이 뛴다" (Heart Is Beating). It was lovely to see how the three of them interacted closely with their fans, all while keeping their singing and dance routines perfectly synchronised!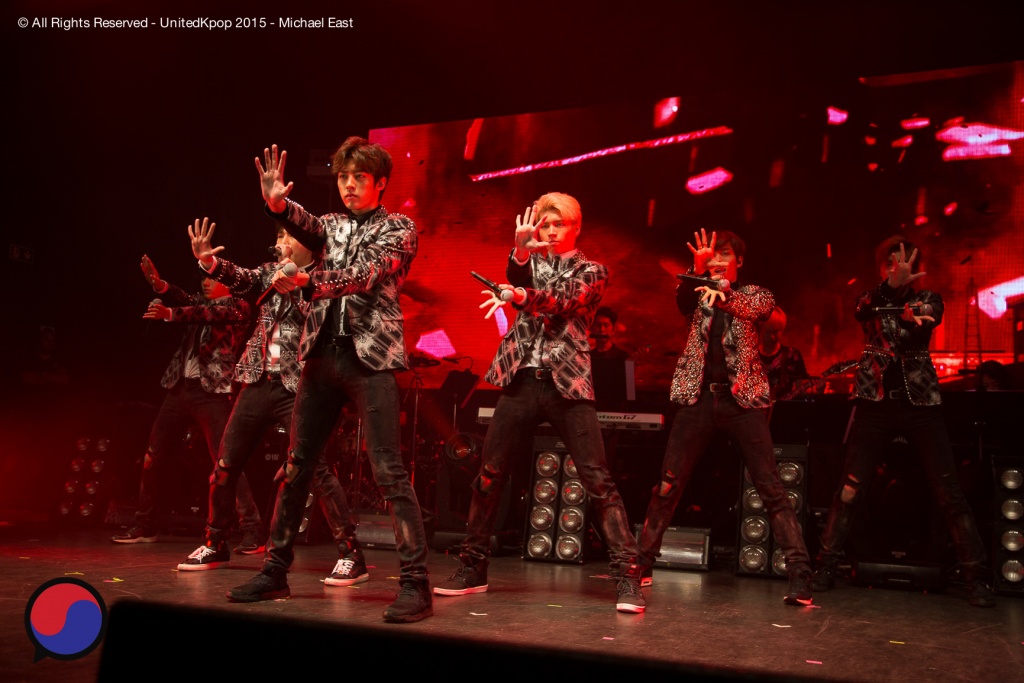 After yet another short interval, the whole group were back with a few songs before making a quick pause to speak to the crowd again. Dongwoo did his very best to ask fans to take a step back in English, since there were still fans trying to push their way forward. They also took the moment to interact with the crowd a little more, asking if everyone was enjoying the show and which one was their favourite member, how they liked Sung Gyu's solo and so on. They then performed another one of their hugely successful songs – "Back"- and, to the utter delight of the crowd, even took some of the fan's phones to take selfies of themselves on stage. After "Bad", from their new album Reality, they disappeared again for an outfit change and returned for the last song of the night, their debut song "Come Back".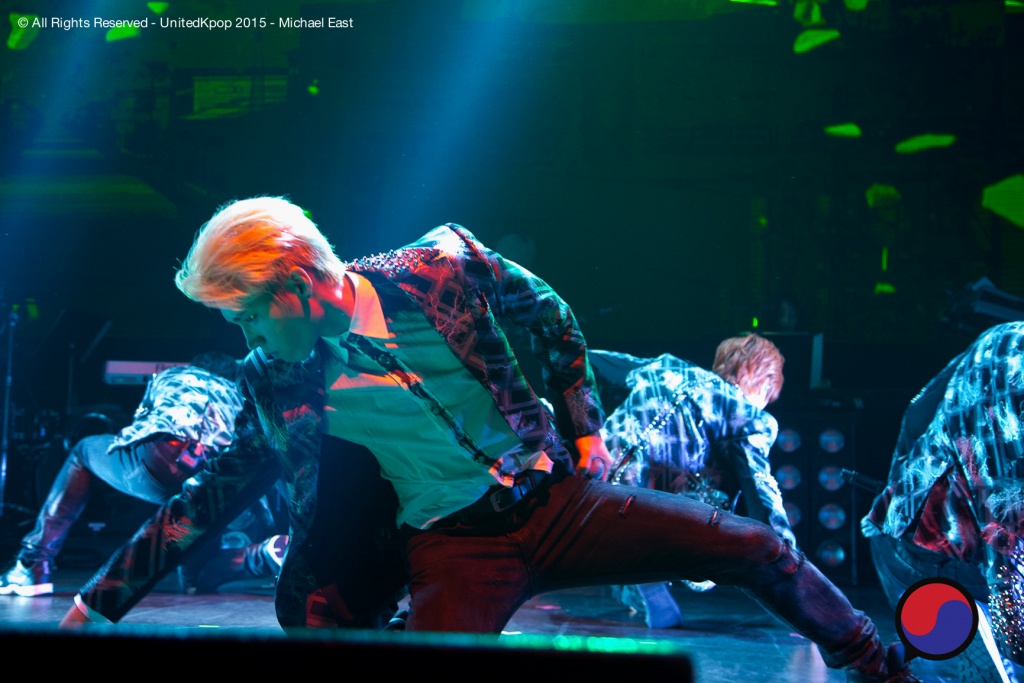 The show ended with each of the seven members taking a turn talking to the fans, telling them they wished they could stop time right now, that they would never forget this night and thanking the audience for their support and love (causing a lot of hearts to flutter at this point). Dongwoo, the chattiest of them, told fans that "dreams do come true" and that they would be back again soon (a possible hint?). As the last song was playing, cannons on each side of the stage went off, throwing white confetti into the air and on the crowd while they slowly left the stage.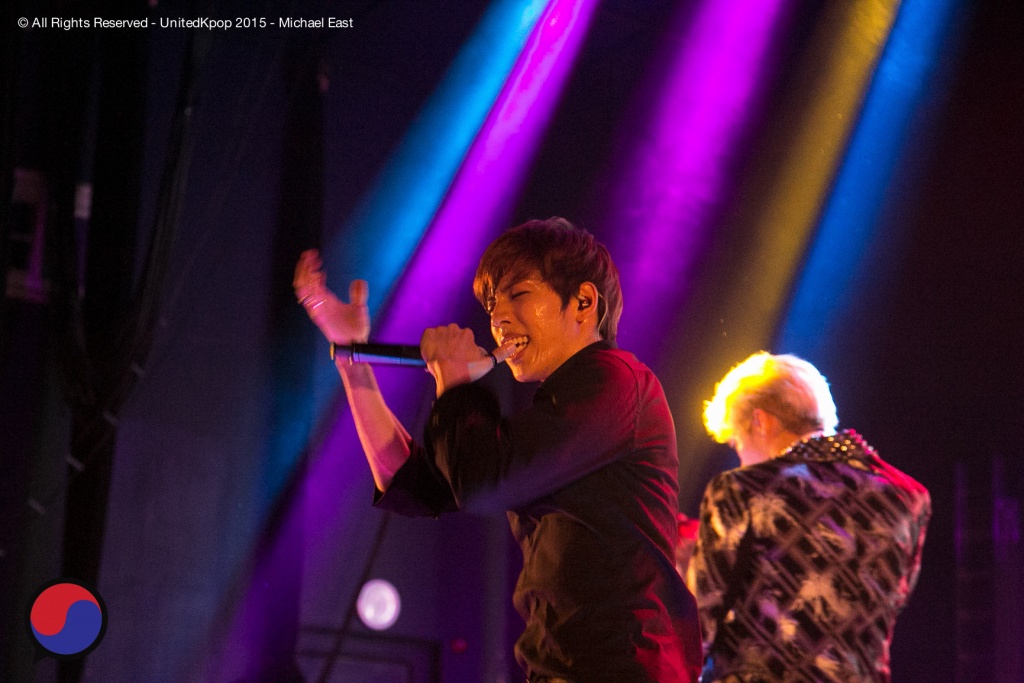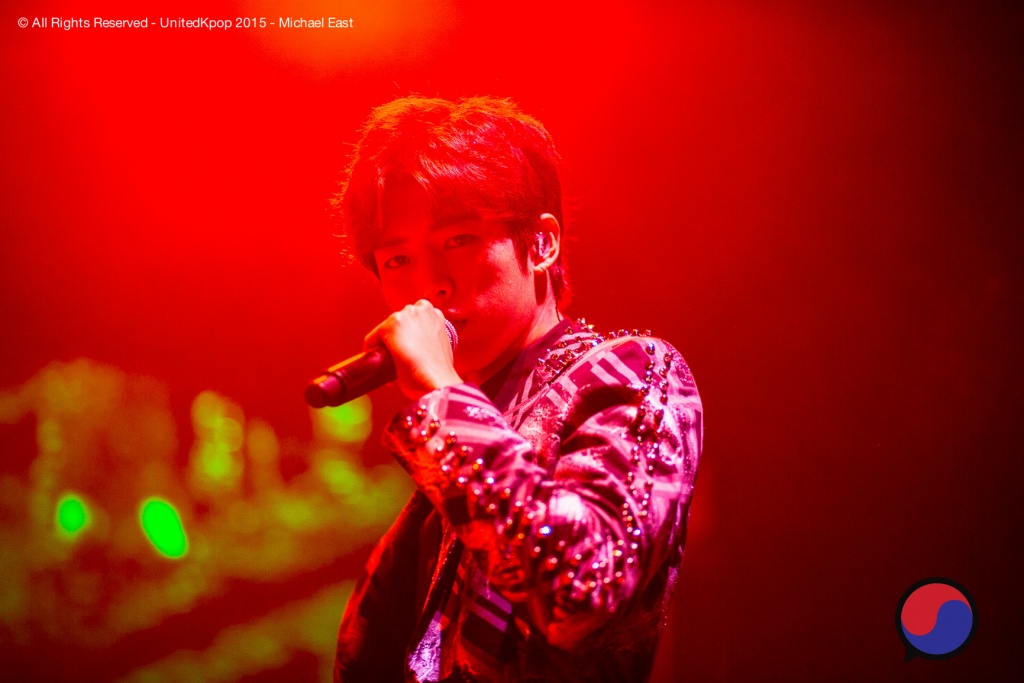 This was Infinite's second time performing in London, and I can say without a shadow of a doubt that the boys did their absolute best to deliver a memorable night to their fans. The effort they put into their songs and dance was evident, their energy contagious, and during the whole 2 and a half hours they managed to keep their performance vibrant and diverse, showing very little signs of fatigue throughout the show.
Unfortunately, as mentioned, there were some serious issues with the crowd that attended that night. Aside from fans having to be rescued from the audience by bouncers, there were also attempts to manipulate the queue outside the venue (which was not recognised by the event organiser). The pushing forward (and sideways) sadly carried on throughout the show despite the boys own warnings, and some fans collapsed from sheer physical exhaustion or had to be escorted out because of panic attacks, and many a frightened, crying face was seen during what was supposed to be an enjoyable night for everyone. Aside from these incidents, it was clear the concert was complete success from the animated conversations and buzzing atmosphere outside the venue after it had ended.
Hopefully, Infinite will stick to their promise and return to the UK soon, but in the meantime, all that's left for us to do is to reminisce and keep playing their songs on repeat for the next few days…!
*Photography by Michael East, do not crop, edit or repost without permission. You can view our full gallery from the night on our Facebook page.