As previously reported, the British electro duo Pet Shop Boys were to perform with f(x) at the 2015 MAMAs. The award ceremony is still ongoing (at present time of writing), and the British musicians were given the Worldwide Inspiration award just a short while ago!
The pair were given the award by none other than f(x)'s Krystal, who spoke both in Korean and English about what a great influence Pet Shop Boys have had in Asia and globally, as well as on her personally.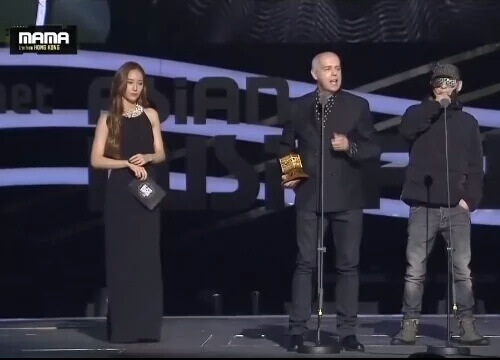 As is typical, Neil was the one to speak, thanking the fans in Asia for their continuing support. You can watch their acceptance of the award in the video below.