This Friday we're watching the poetic 'Spring, Summer, Fall, Winter… And Spring'. It is both directed and written by one of South Korea's most respected directors who also stars in his production. Ki-duk Kim is a legacy as his work is always evocative and sincere. It is a film of enlightenment, spirituality and human instinct.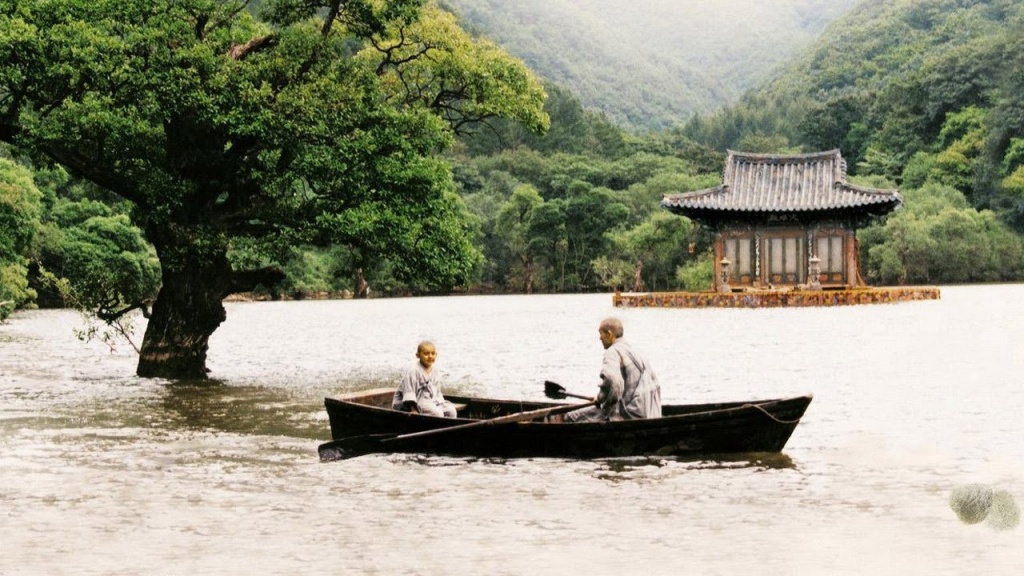 'Spring, Summer, Fall, Winter… And Spring' is set in the remote wilderness and follows a young boy who is nurtured by the teachings of the Buddha.   The story is developed through the progression of the seasons and we witness the growth of this young child through the Buddhist lessons laid upon him by an old monk. As he grows, he experiences turmoil inflicted by external interference. He falls for a sickly young woman who approaches the temple to be healed which propels him on a downward spiral as he leaves the monastery.
Never have I experienced so much sincerity and beauty in a film with very little dialogue. It is utterly stunning and symbolic. It speaks to you without having to say a thing. It doesn't waste its breath on uttering pointless filler lines. Every line delivered is symbolic and every shot is poignant. It feels timeless as you become enveloped in the story and it really makes you appreciate the beauty of every detail on the screen. The film's only location is the secluded landscape of the Korean wilderness but it never feels tedious. The establishing shots are beautiful at every point. It felt like a very visual haiku where similar to its poetic form, it creates beautiful visuals with very little words.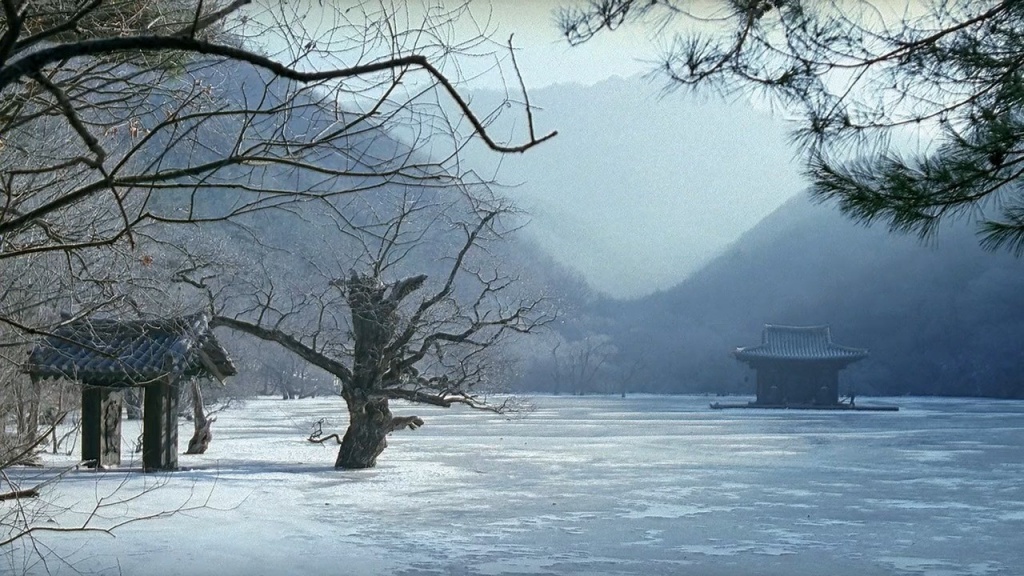 It establishes itself as a work of art and it is indescribably so. The symbolism throughout is poetic and elegant. It speaks volumes about morality, faith and perseverance. Be warned though, there is a lot of symbolism involving animals that is probably considered abusive. It isn't anything too drastic but uncomfortable to see. If you've seen any other Ki-duk Kim productions, you'll know he likes to disturb his audiences.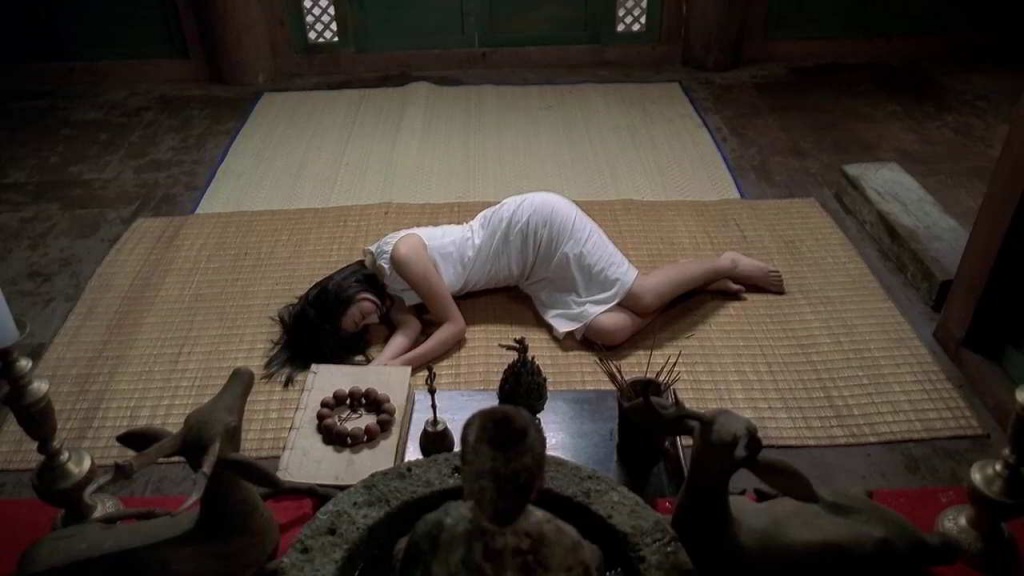 I think everyone should see 'Spring, Summer, Fall, Winter… And Spring' as it seems to banish any clouding feelings that burden you. You'll want to run for the hills and abandon civilisation when the credits roll.
Director: Ki-duk Kim
Cast: Ki-duk Kim, Yeong-su Oh, Jong-ho Kim, Yeo-jin Ha.
Watch if you loved Castaway on the Moon.