This week we're watching 'Twenty', a hysterical romantic comedy with a healthy amount of inappropriate humour. It is the Korean version of our very own 'Inbetweeners'. You don't want to miss out on this one.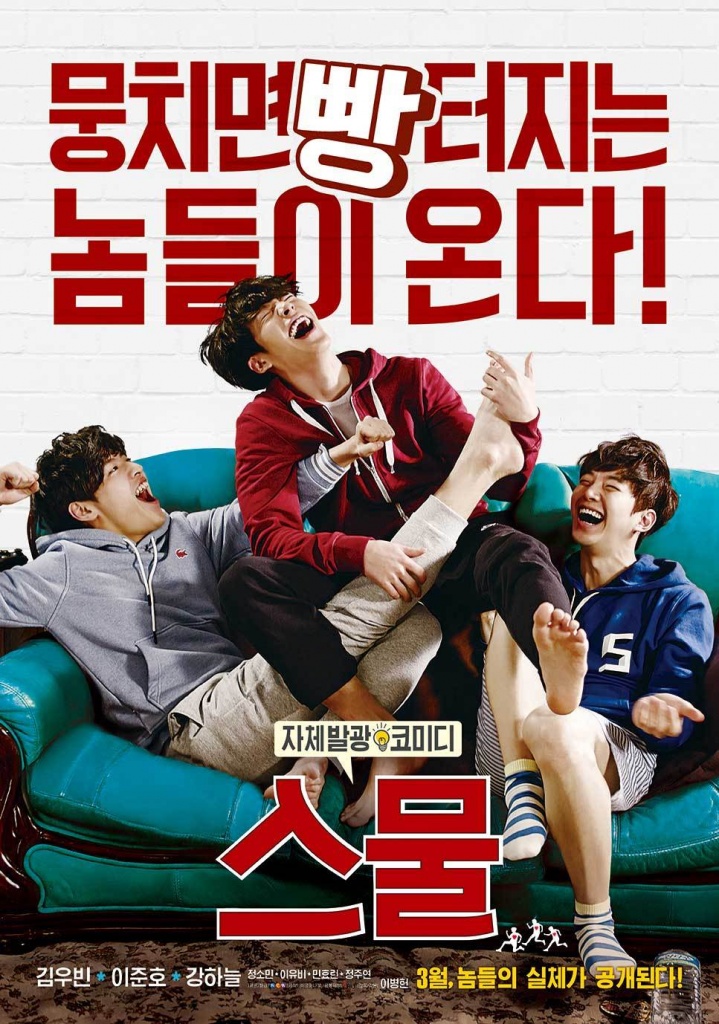 The story follows three boys who have been inseparable since high school. Now they have reached the pinnacle age of twenty, they are the creators of their own destinies. The three boys follow different paths in life. Chi-ho is a privileged high-school graduate who dreams of nothing but women and sex. His life changes when he runs over an actress with an intention of 'wooing' her and becomes her on-set manager. College freshman, Gyung-jae dreams of landing a suitable, corporate job and meets a class senior who he instantly becomes infatuated with.  Dong-woo is an aspiring comic book artist but his family are in turmoil as his father leaves them bankrupt. He must decide to pursue his dream or financially support his family for the future.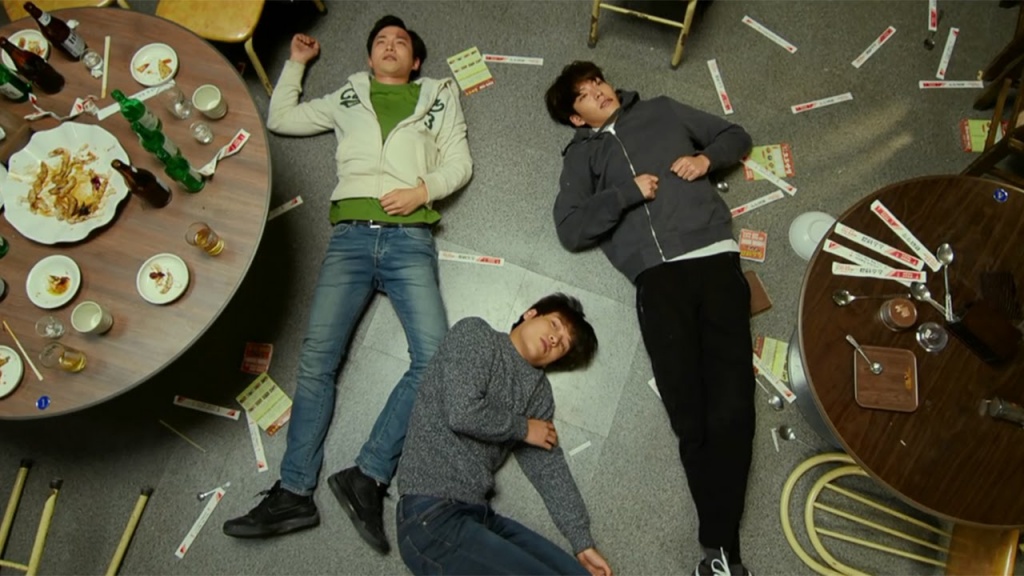 The three stories are perfectly executed in this hilarious coming-of-age drama. There is room for at least one laugh in every scene and the dialogue always delivers. Every joke delivered is pure gold and delivered with such sincerity that only adds to the amusement. The cast seemed genuinely close and their on-screen chemistry really brings the story to life. You become thoroughly invested in the outcomes of the different characters journeys and the awkwardly hilarious scenes feel so real, you reluctantly place yourself in their shoes, hoping you'll never have to experience them.
If you're not already laughing in the first five minutes, skip to the fight scene in the last five and prepare to be entertained. It is comedy gold. The nature of sexual comedy in Twenty is explicit but not vulgar. It serves as a controversial means of entertainment as at times it can get very visually literal. It is shockingly entertaining as it isn't something you expect from Korean cinema, especially cinema aimed at a target audience of teenagers, but keeps the film age-relevant. After all, sex is each main characters top priority in the beginning of the film.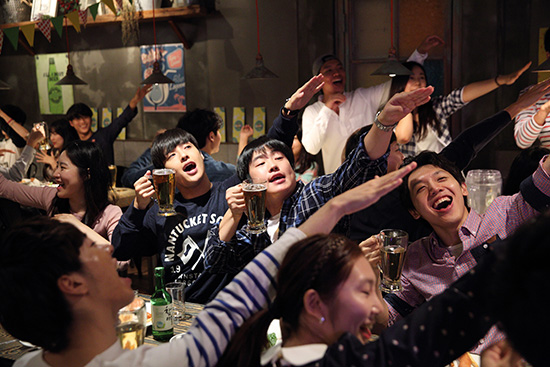 After the film ended, I hastily searched for any word on a sequel but I was left disappointed. It is a fantastic comedy with the support of a brilliant cast and refreshing direction. It needs a sequel!
Director: Lee Byeong-hun
Cast: Kim Woo-bin, Lee Joon-ho, Kang Ha-neul.
Watch if you loved Happy Ero Christmas and Nineteen!
Check out the trailer!