2016 is still getting its act together, and frankly we're still waiting for the first 2016 music video to really take our breath away. So far there may only be Giriboy in contention.
Signed to Swing's Just Music Entertainment, Giriboy has been taking the hip hop scene by storm since his 2011 debut, Show Me the Money 3 appearance, and mentor and judge position on Mnet and Starship's NO.MERCY; now he's back with Pushover, featuring BrotherSu. With his pop visuals and melodic sound, Giriboy is one of South Korea's hip hoppers merging the lines between the underground movement and the popular music trends.
Featuring Giriboy himself, and model Yeo Yeonhee, the DIGIPEDI mv for Pushover seems peculiar. With lyrics that speak of being so in love with a girl that he deals with the awful way she treats him.
He wears clothing covered in drinking straws, wears shoes on his hands and rides a paper crane, its all a little odd, but looking at what these images could mean alongside the lyrics sees a whole host of clever visual messages come together.
A particularly prominent image is that in which Giriboy sits on the floor next to Yeonhee, wearing shoes on his hands. If you look closely, there's a dog bowl and collar sat next to Giriboy on the floor. Giriboy is nothing more than a dog. There is affection in their relationship, but it is often in instances where he 'begs' for attention, much like a pet. He is just there, part of the furniture, not really anything more.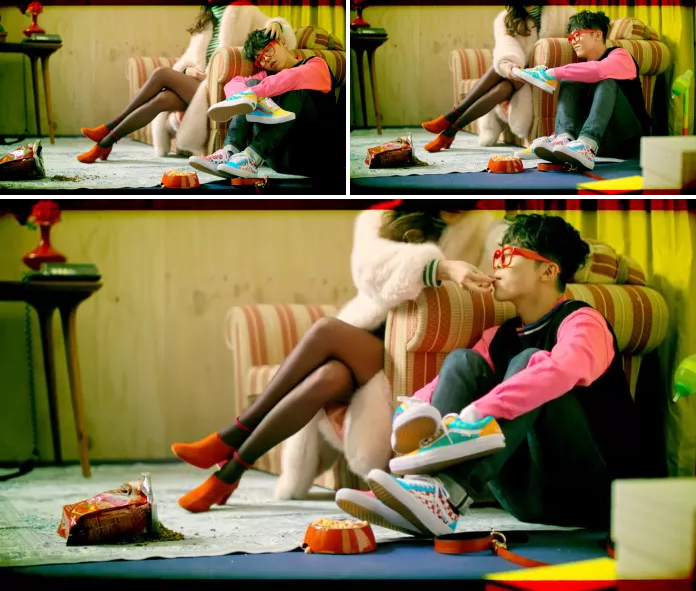 Giriboy wears clothes covered in drinking straws. You can also see Yeonhee 'drinking' from him. She is drinking up his energy, his life source; she is using him, in some cases to live.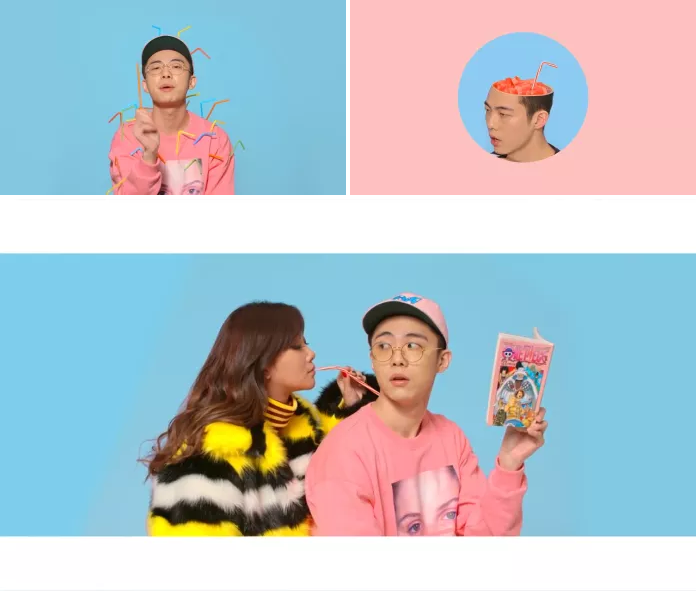 He literally becomes her atm, providing her with money.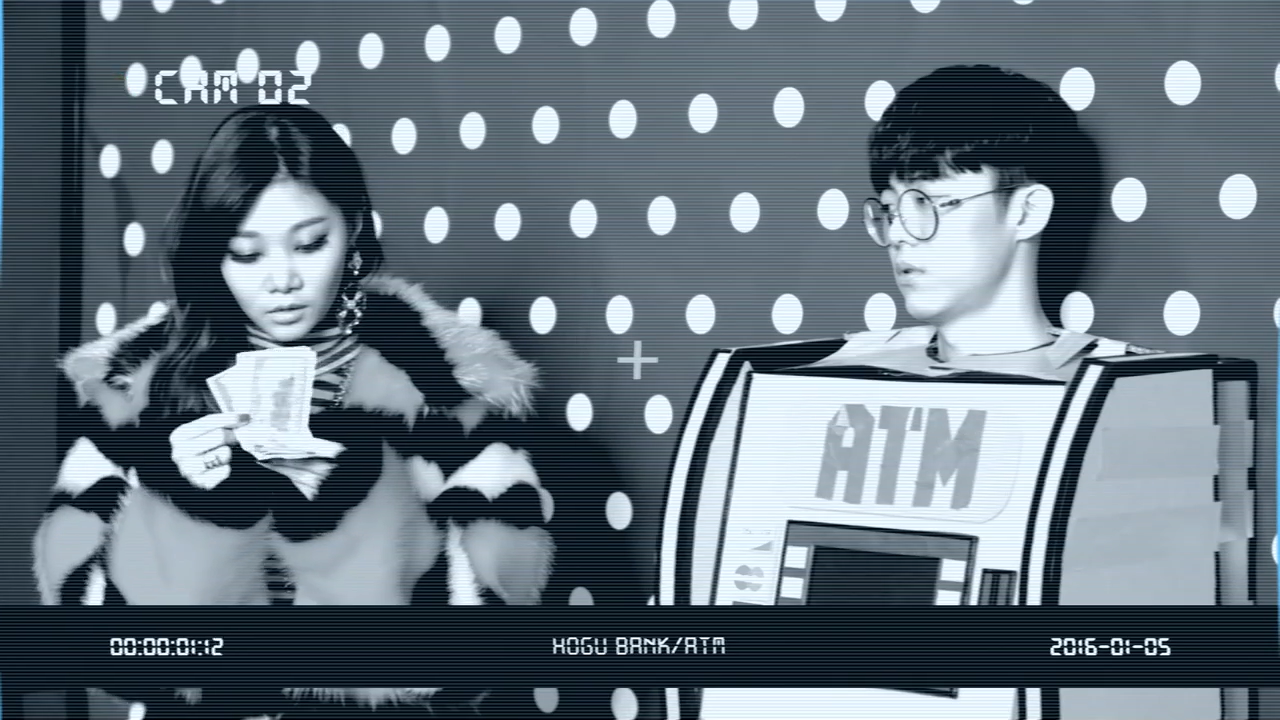 But despite her treatment of him, Giriboy still holds hope for their relationship; this symbolised by him flying on a symbol of hope; the paper crane.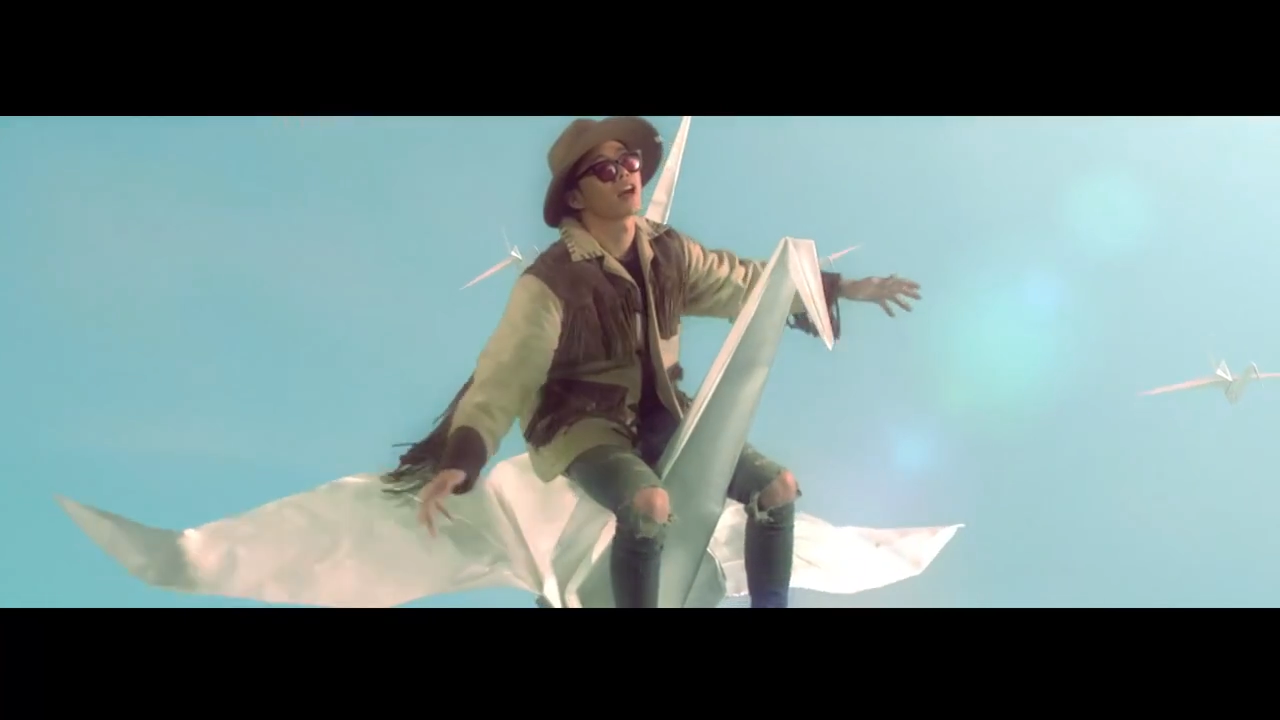 Pushover is a catchy track, with an impressive music video. You should definitely check it out.
[su_box title="Did you know …" box_color="#cc202c"]This isn't the first time we've seen a rapper portray a dog in a music video, check out
Verbal Jint's You Deserve Better!
[/su_box]
*This post is similar to one featured on the personal website of the writer*