Two detectives team up to catch one of South Korea's most wanted serial killers, there's a twist though… One detective is in the past and the other is in the present. Together, they communicate across time through a radio, attempting to use their knowledge of both past and present to solve the case. The drama is based on real events from 1986 – 1991 of a series of rapes and the murder of ten victims.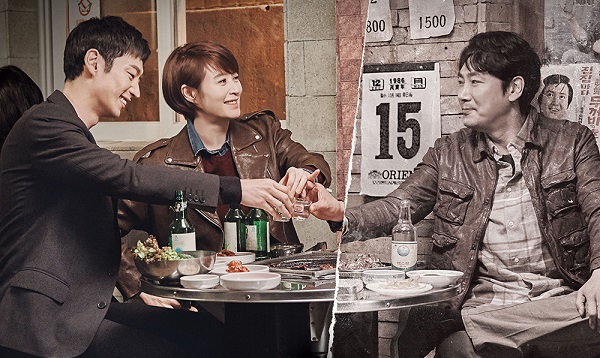 Park Hae Young (Lee Je-hoon) and his team of 'cold case investigators', attempt to crack unsolved cases after the statute of limitations on murder cases are lifted following the arrest of a killer from fifteen years ago.
The first and second episode follow the murder case of an eight year old girl who was kidnapped and discovered dead. The abduction case of Kim Yoon Jung appeared to be closed as suspect Seo Hyung Joon was claimed to be the culprit. The lead of this drama, Park Hae Young, was a witness to the abduction fifteen years ago and lives with the face of the true killer in his mind. A female kidnapper. Hae Young discovers an old radio that receives transmissions from the past and obtains information unknown to the police during the time of the initial investigation. With this new information, the police can find new evidence to catch the criminal. These first two episodes are driven with nail-biting suspense and tension. If you've seen US drama 24, the countdown until the final seconds before the statute of limitation expires are incredibly nerve-racking and reminiscent of Jack Bauer racing against the clock.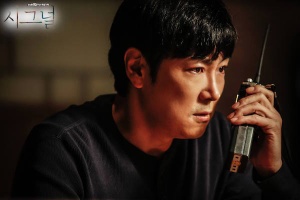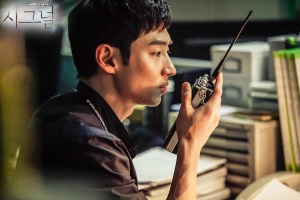 Signal is the answer to our K-prayers. It's a crime drama with supernatural tendencies and an incredible supporting cast. If you're going to watch any drama this month, make it Signal and you'll forget about your Netflix subscription for a couple of months. It beats any US crime drama on air at the moment and we guarantee you'll be hooked from the very first scene.
Director: Kim Won-seok
Cast: Lee Je-hoon, Kim Hye-soo, Jo Jin-woong, Jang Hyeon-seong
Episodes: 16
Airing: 22nd January 2016 – 12th March 2016
New episodes are broadcast every Friday and Saturday and you can catch them on Dramafever!
Check out the trailer!