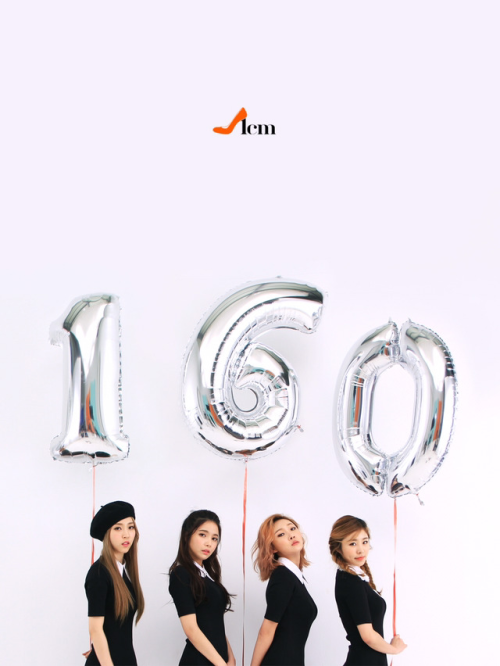 Mamamoo are certainly raising eyebrows with this latest addition which is entitled '1cm – Taller than You'. The incredibly sassy girl group have commenced their comeback with early releases of songs from their latest album, which is scheduled to come out at the end of February!
This girl group has continued to pave their own ways in the K-pop industry, while they may not be as well known as some other groups, they most definitely do not follow trends but rather make their own. Taking this song for example, the main focus is on height rather than say, weight or looks. Not to say that the latter is an overused concept, but it's refreshing to see other topics being highlighted in songs.

The main element that strikes me the most about this particular song is that it's all done in good humour with each of the members taking in turns to pick on the other. When I first heard this, I couldn't place where I had heard the sound before as it was vaguely familiar. It was only when I watched '21 Jump Street' recently, with the opening song 'The Real Slim Shady' that it seemed to click. They're not totally identical, but there are similarities.
The song is opened with the lines – 'Is there anyone taller than me? If not, never mind'. At the very first few seconds, there's no beating around the bush as the girls jump to the point. Though, as the song runs its course, you could almost see the playful interactions between the members. While there were comments made on each person, it seemed that a good portion were directed towards Wheein especially with these examples:
"We're best friends, but when we're talking heights there's no mercy, small Wheein."
"What's wrong Wheein, can't reach? Don't worry, I'll get it for you. This unnie is the tallest in town."
Towards the later part of the song, the beat suddenly shifts in a completely different direction. It sounds like something you might hear from a boy group.

Mamamoo's creativity with music videos, especially with last year's continues to shine through, as always they maintain their own unique charm. The production is quite simplistic but it fits the style of the song, it's all self-explanatory. Even without the English translation, it is possible to distinguish the general message of what is going on. It's a comical MV to watch as the members freely express their thoughts and frustrations,
If you haven't checked out the MV, take a look below!