A Muse is a challenge in Korean cinema as it touches upon a taboo subject, that of a romance between a 70 year old poet and a 17 year old student.
Warning: Explicit sexual scenes and sensitive material.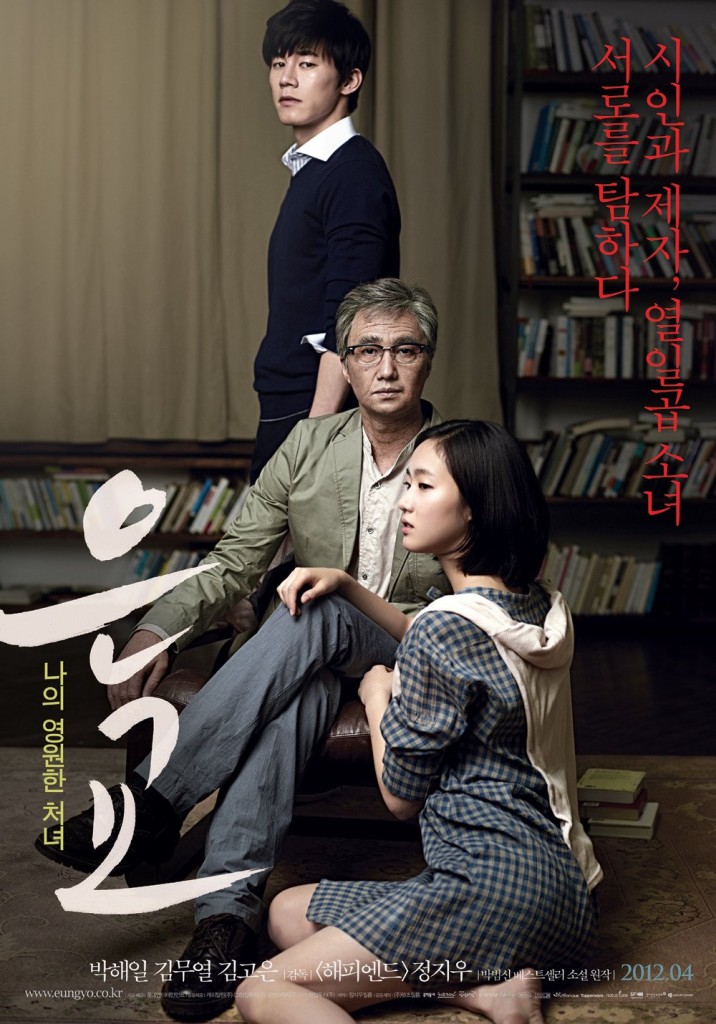 Aging poet, Jeok-yo (Hae-il Park) is revered by the nation as poet laureate. He resides outside the city in a quaint country home and his only visitor is his apprentice and friend, Ji-woo (Mu-yeol Kim), who aspires to become a writer. Ji-woo has recently published a novel that has soared to the top of the bestsellers list. The lives of both characters are turned upside down upon the discovery of high-school student, Eun-gyo (Go-eun Kim) asleep on a chair outside Jeok-yo's house. Seventeen year-old, Eun-gyo tests both characters patience and resistance as her youthful charm divides them apart. As Jeok-yo spends more time with her and grows fond of her and their relationship creeps into dangerous territory. Jeok-yo is an old man who's younger self is screaming to be freed. He is in awe of Eun-gyo's beauty and fascinated by her exuberance and youth.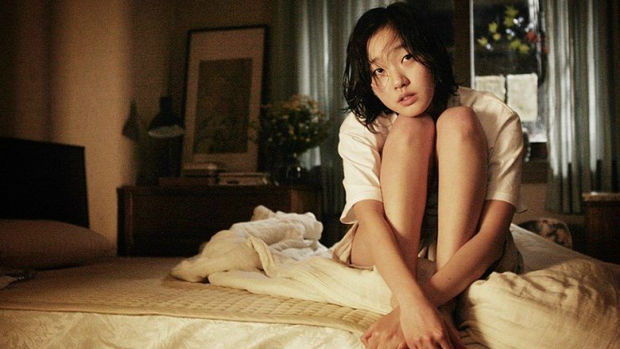 Eun-gyo is an innocent albeit foolish young girl who has a dramatic presence in every scene whether she is in them or not. The idea of this ill-fated relationship between a young girl and, someone she looks up to like a grandfather, seems wrong but it isn't that simple. The story of their relationship is raw and beautiful and the film is a stunning piece of art. The film as a whole focuses on the idea of interpretation. Are we really as old as we feel?  Should Jeok-yo know better? Is he really as innocent as Eun-gyo? The film would be more suited to Eun-gyo as its title as her character is the gravitational pull that brings the best and worst out of everyone she encounters. Her presence is both the downfall and a blessing in Jeok-yo and Ji-woo's lives. A Muse is an intricately erotic film that goes above and beyond in terms of story and character. When it comes down to it, it is a simple tale of lust and regret beautifully captured on film.
Director: Ji-woo Jung
Cast: Hae-il Park, Mu-yeol Kim, Go-eun Kim.
Watch if you loved Spring, Summer, Fall, Winter… and Spring.
Check out the trailer!