Just as we find out CL is in France spending some time with French artists Pierre et Gilles. It is revealed that her fellow YG Entertainment leader was close behind!
G-Dragon recently posted a few photos to his Instagram of himself hanging out in Paris with Karl Lagerfeld and Pharrell Williams!
It is likely that you are already familiar with the American rapper/producer Pharrell Williams. His songs 'Blurred Lines', 'Get Lucky' and 'Happy' seemed to be played on repeat on all the major radio stations last year. It seems that the BIG BANG leader has gone from passionate Pharrell fan to friend in no time flat.
Karl Lagerfeld is a German fashion designer that is currently working as the head designer and creative director of the powerhouse designer fashion label that is Chanel.
Of course, it is not uncommon for G-Dragon to be rubbing shoulders with the big names in the fashion industry. He is usually in attendance at all of the biggest fashion events, sometimes even alongside CL. G-Dragon is also mentioned frequently in fashion articles for his flamboyant and designer taste in clothes.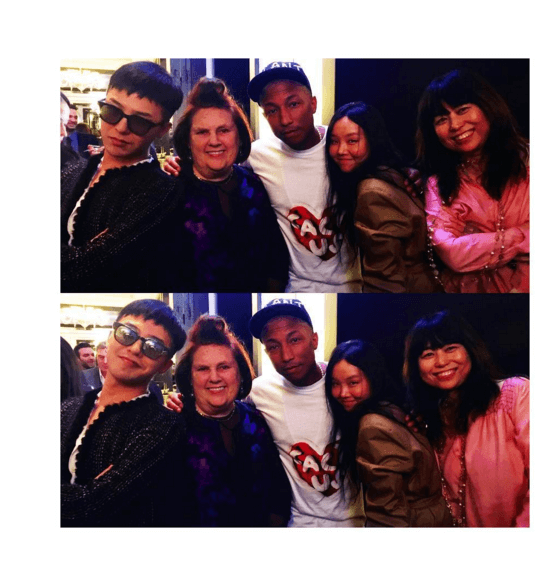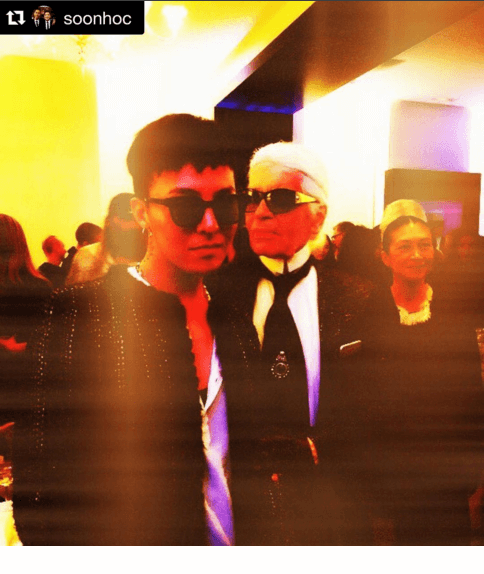 G-Dragon was also photographed with model Kendall Jenner.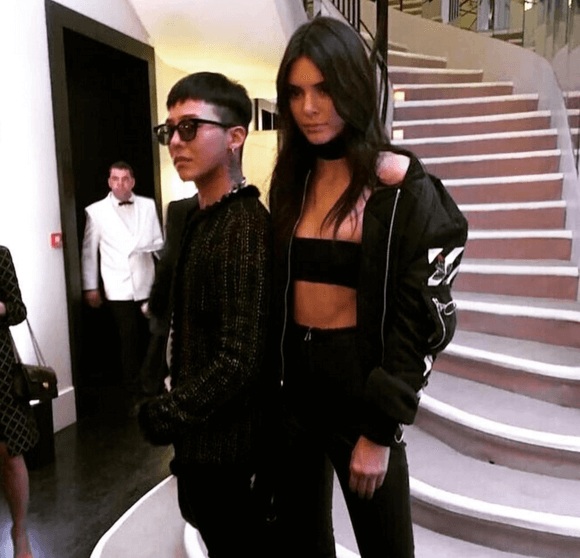 Hopefully both GD and CL are having fun in France and will stay in Europe for some much deserved down-time!
French K-Pop fans should keep an eye out, you might be lucky enough to cross paths with some K-Pop stars!
[Source: G-Dragon's Instagram, Everything YG Family Instagram, Chanel Official Instagram].