This week's review is another adorably packaged Etude House product, the 'Dear My Blooming Lips Talk' lipstick. A few weeks back, I reviewed a shimmer blusher from the same collection [here] and I loved it so much I had to try another product from the range!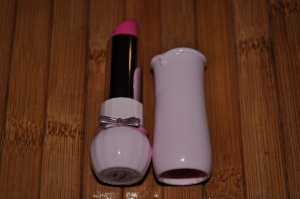 After finding the lipsticks available to buy I had such a hard time picking from the colour range, there really are an amazing range to pick from. This is particularly great as I'm sure there's enough choice to suit an array of different skin tones. After doing my own little bit of research, I settled on the shade 'PK019' it's a beautiful opaque bright pink tone! I thought it'd work well wearing it both on its own, or using it to create an ombré lip look depending on my mood.
As always, I'm a massive fan of the Etude House packaging and this time even more because, you can actually take the bow from the lipstick tube and wear it as a ring! (Honestly, can Etude House ever do any wrong?) So not only are you getting a lipstick, but also an adorable metallic pink bow ring!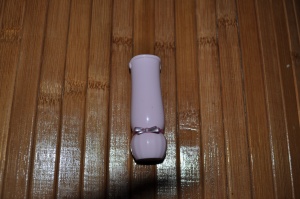 Below are a couple swatches of the lipstick, one on my hand to show the shade on a more neutral base. I decided to apply the lipstick straight from the tube so you can see the full colour payoff. The lipstick has an amazing bright coverage, and a slightly glossy finish. I've found it's really moisturising on too so you don't have to worry about it drying out the lips at all! One thing I would recommend with this lipstick is wearing a liner underneath, as I found after eating or drinking the colour does come off quite a bit so if there's a base of a liner you'll get better staying power.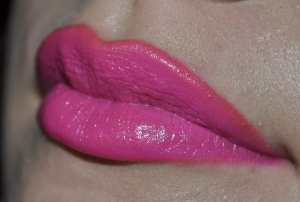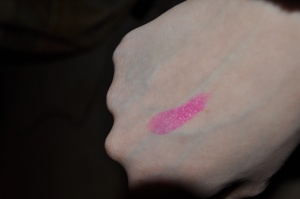 Really, as with pretty much every Etude House product out there I can't fault this lipstick. The only thing I can say falls on my own fault, I wish I'd gotten a slightly less bright colour- or a more natural tone just so I could get some more wear out of it because the formula really is great on!
You can order the 'Dear My Blooming Lips' in a variety of colours HERE
[Have you tried Etude House product's before? Let me know your thoughts and reccomendations in the comments below!]