For this week's review we'll be bringing you something completely different to the usual product reviews- a store review! Last week I was lucky enough to be spending the most amazing 9 days Tokyo and one thing on my to-do list was to check out the Etude House Store. Whilst wandering through a very rainy Harajuku, we finally came across the flagship Etude House in all its pink princess-y glory! This could only mean one thing; a lifetime supply of products to review.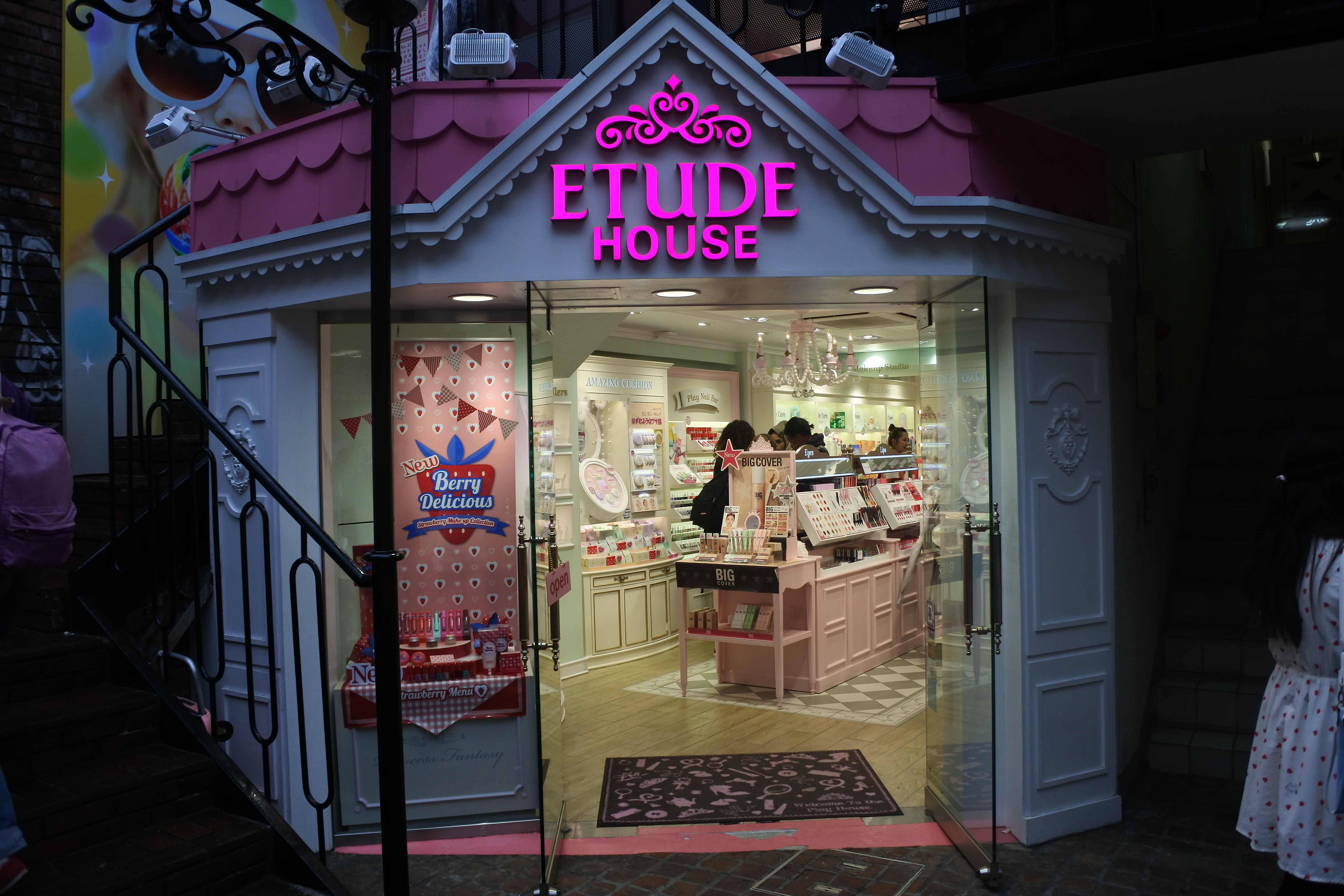 I can never fault the beautiful packaging Etude House presents their products in, and the stores décor is no different! You find everything adorned in pretty shades of pink, from the mirror welcoming you with "All of you are born as a Princess. Come and Play. Where your Sweet Dreams come true. Welcome to Etude House" the whole store surrounds you a beautiful fairy tale land of make-up, with new and classic products to check out- and a matching pastel pink Etude House Dollhouse!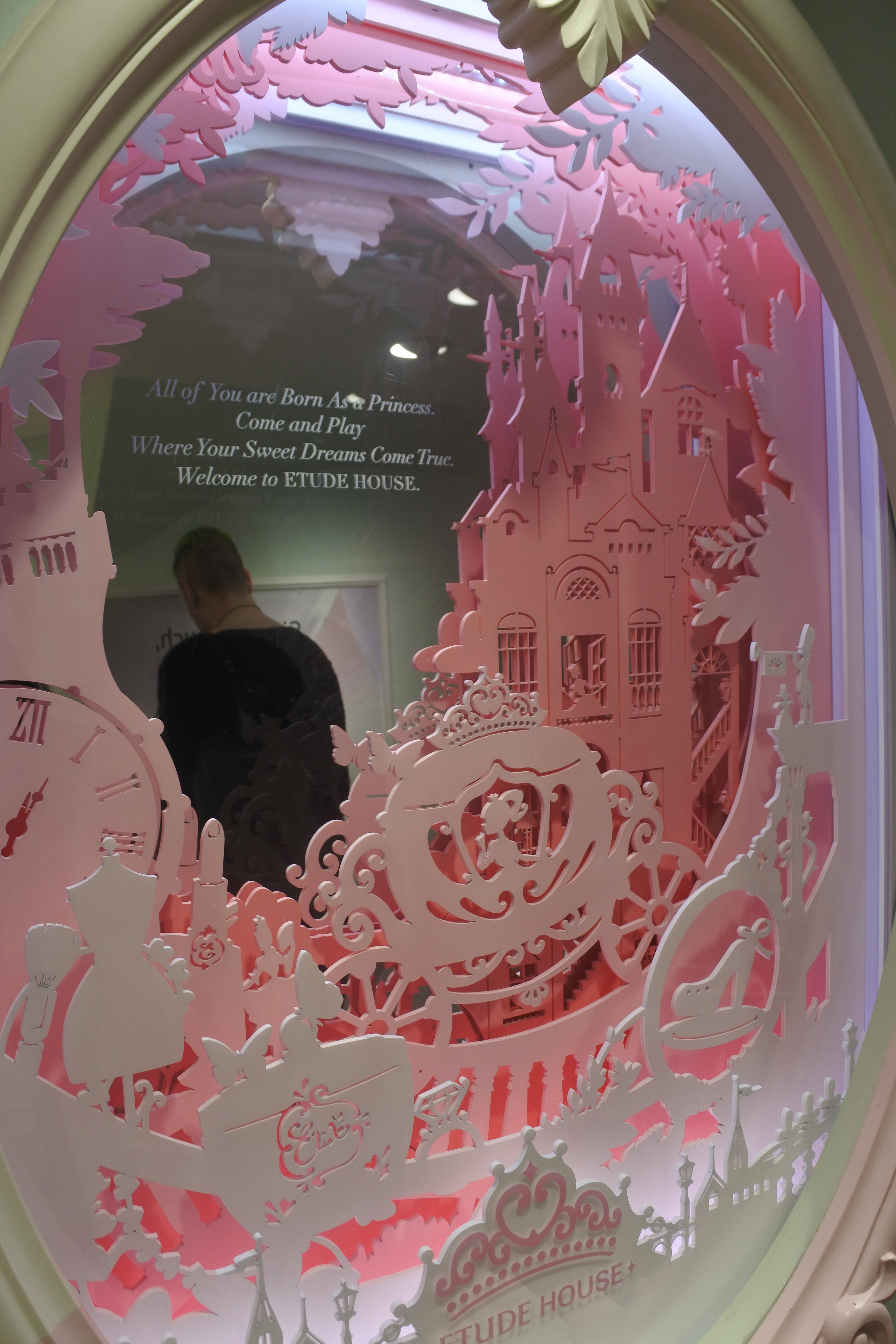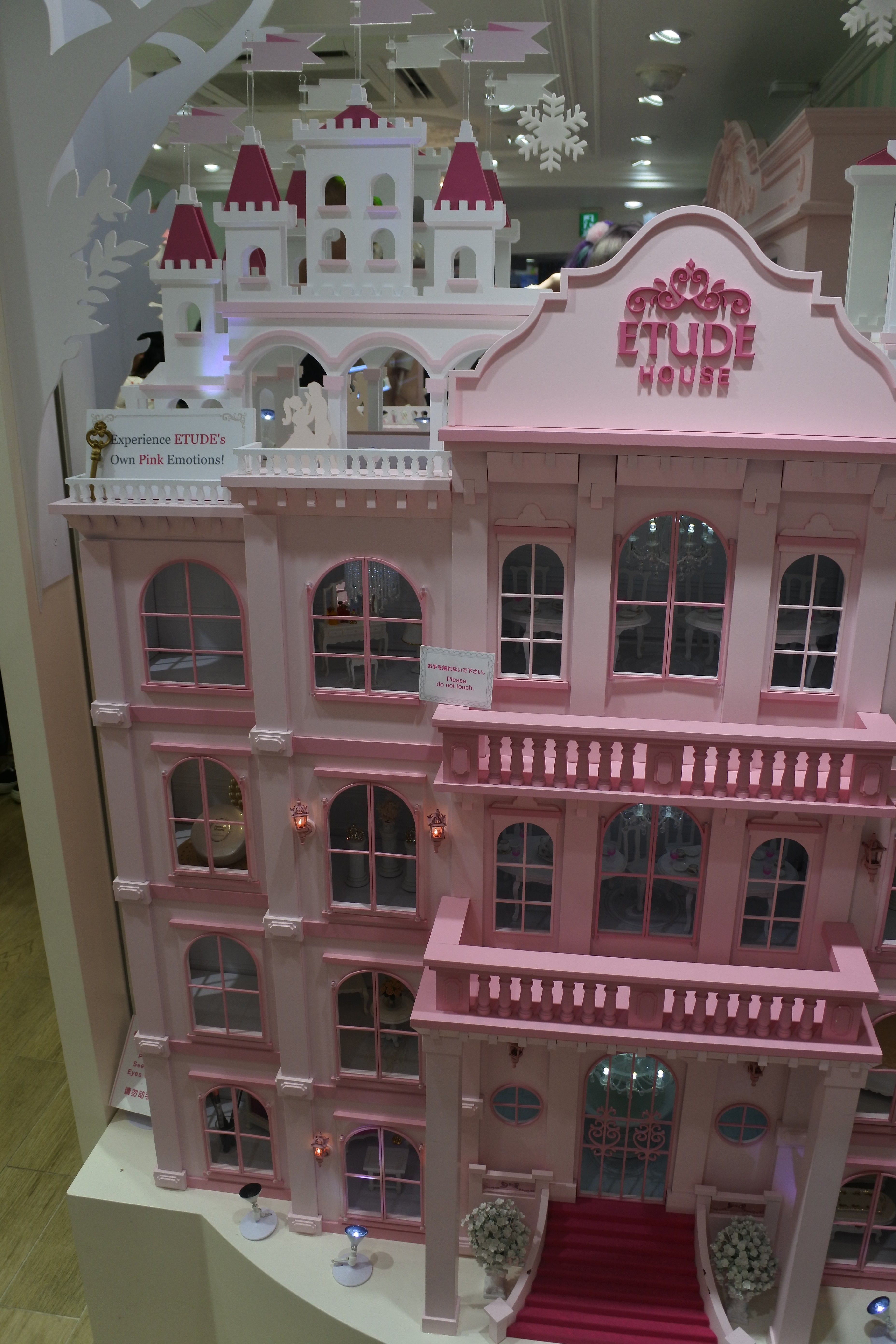 As you browse through the main front area of the store, you're met with the classic best-selling products we all know and love, and every other product you could wish to take a look at are grouped together to make it unbelievably easy to find whatever you're looking for! Immediately I went and took a look at all of the magic cushions, I'd been dying to check all of the colours out in person and not through a computer screen for once. And while having to stop myself from buying absolutely everything, we found how extremely kind and helpful the staff were. Once again, I struggle to ever find a problem with anything to do with Etude House.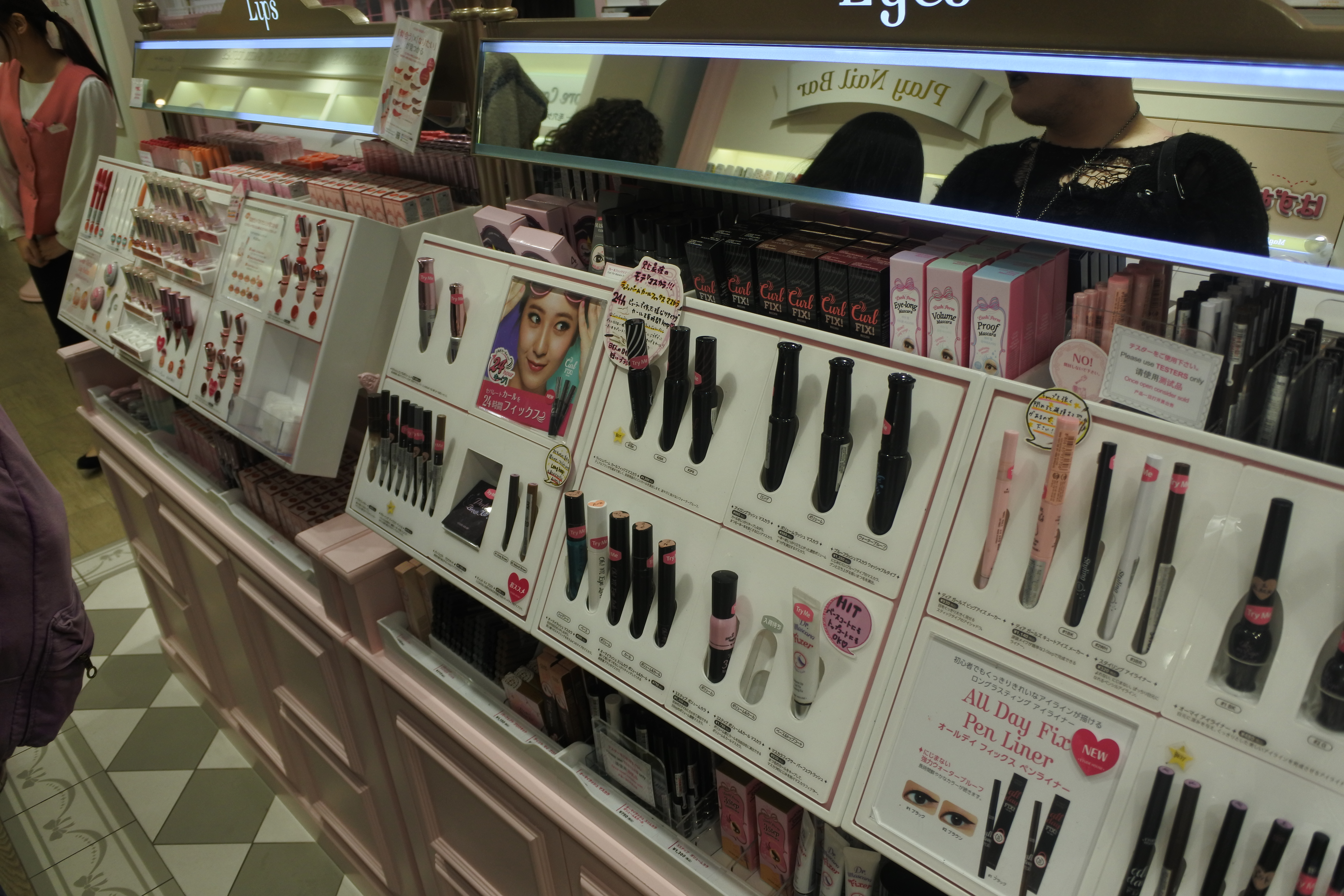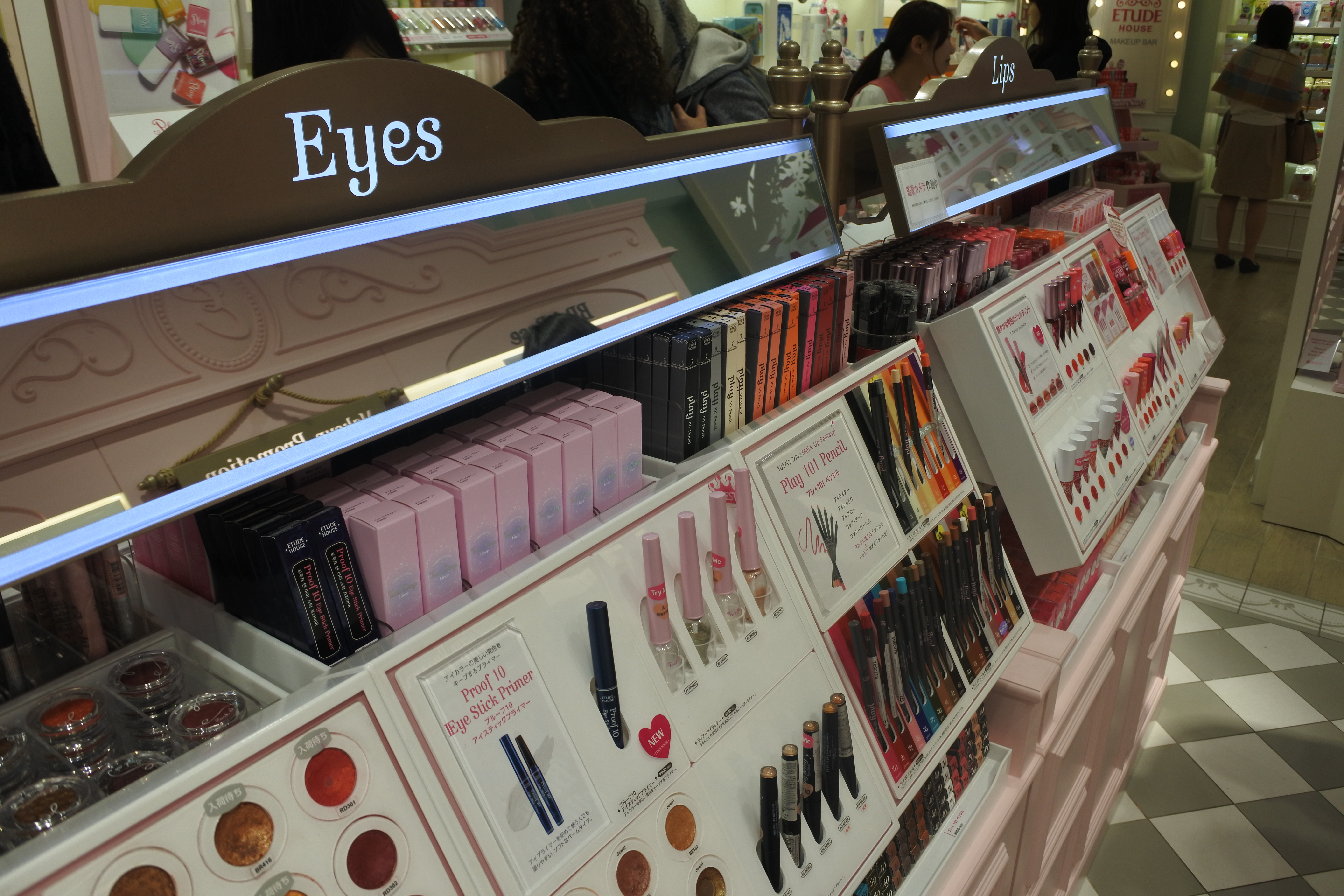 Once you've made your way through the make-up products (and hopefully still having space in your basket for what comes next) you come to the skincare area! I'd been so excited to check out the skincare range and went straight into testing the moisturizers because I was in desperate need of a good quality every day one, and I needed a new face wash so I discovered their foaming acne wash! I also came across a new limited edition range they had for sale, from palettes to blushers and a cute cushion compact! The choice was overwhelming; it would have been too easy to spend a fortune in there.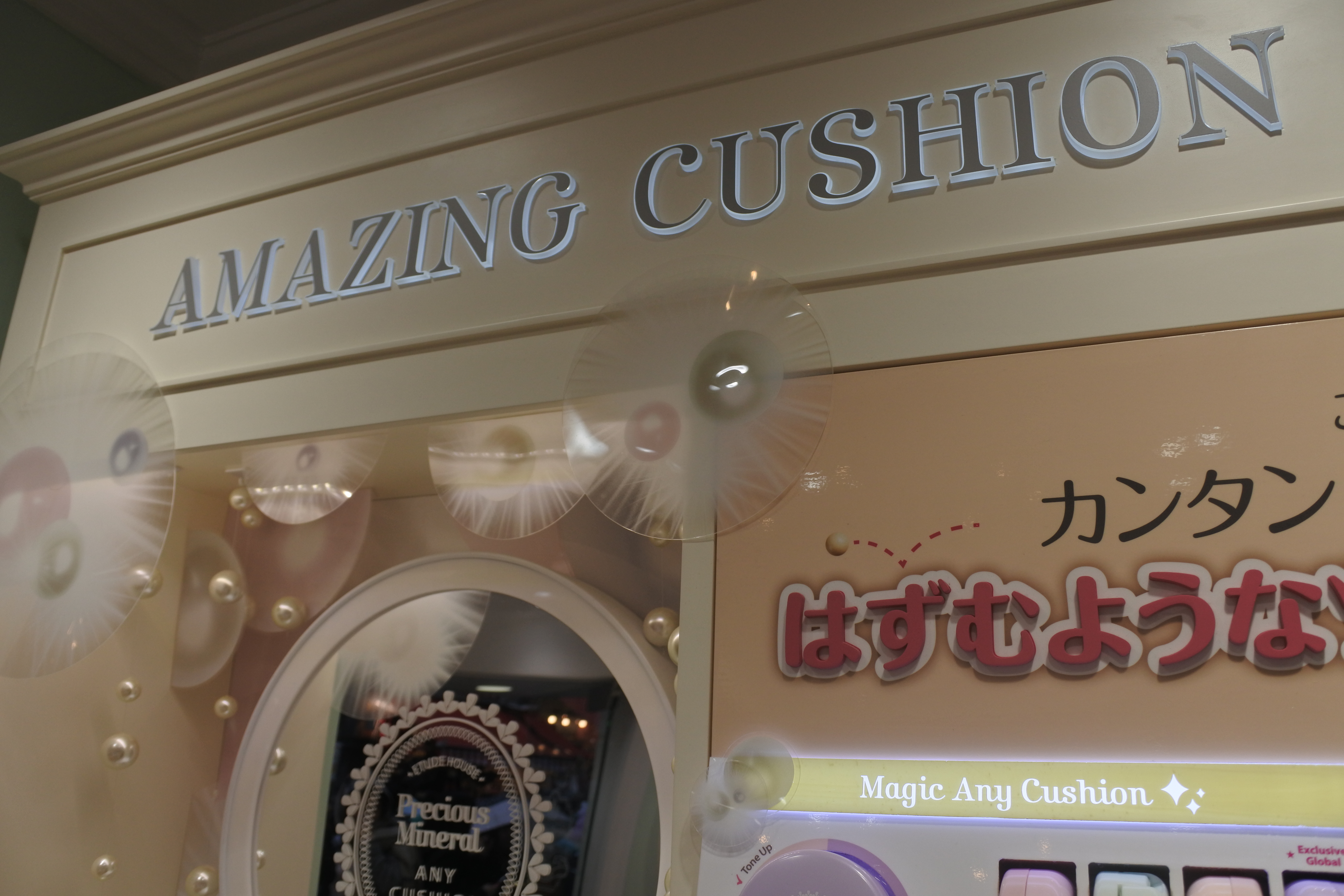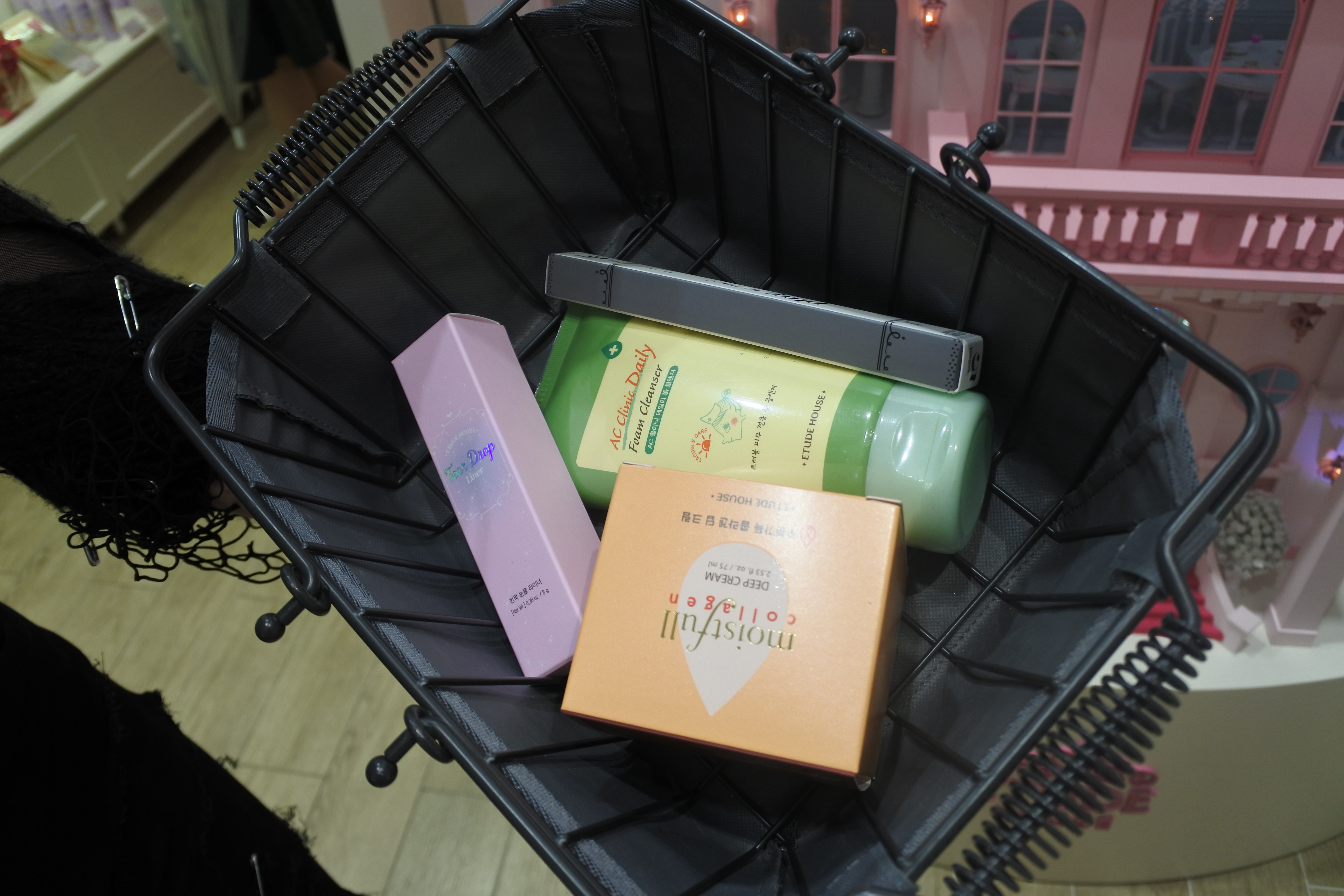 The whole store was immaculate, and all of the products were incredible- as expected. My only thought is that I should have brought more back with me! After purchasing my little stockpile, the sales assistants even gave us some free samples of the new BB cream to try!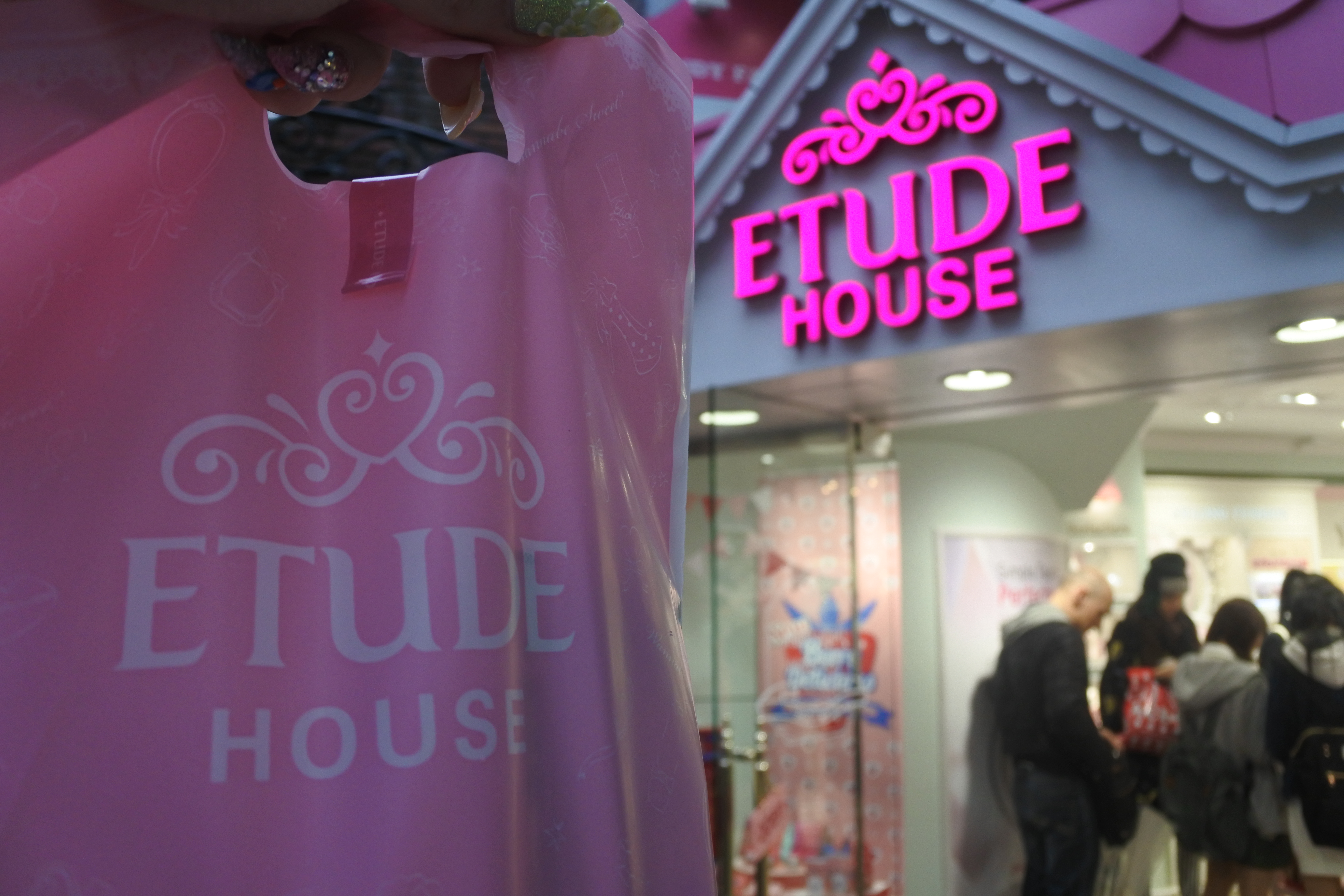 I tested out all of the new product's I bought while I was away, so you can be expecting a whole array of Etude House reviews over the next few weeks!