Korean actor Ha Jung Woo has had a photo shoot in Cannes, France for 'High Cut' magazine!
Ha Jung Woo is a hugely celebrated Korean actor, known for his roles in films like 'The Unforgiven' (2005), 'The Chaser' (2008) and and 'The Berlin File' (2013) among many others.
The has attended the Cannes Film Festival in France a total of 4 times, the most recent being for his role in the upcoming film 'The Handmaiden' which enjoyed a special screening at the most recent (69th) festival.
SEE ALSO: [News] Korean zombie apocalypse film 'Train to Busan' to premiere at Cannes!
Jung Woo was probably already very busy, but he also took part in a photo shoot for 'High Cut' magazine whilst he was in France. He showed off a unique style in a brown suit, some bold print tops and cool sunglasses. You can have a look below: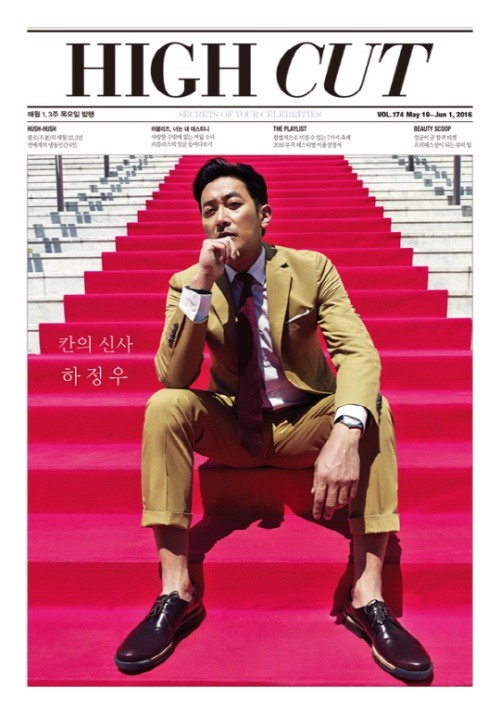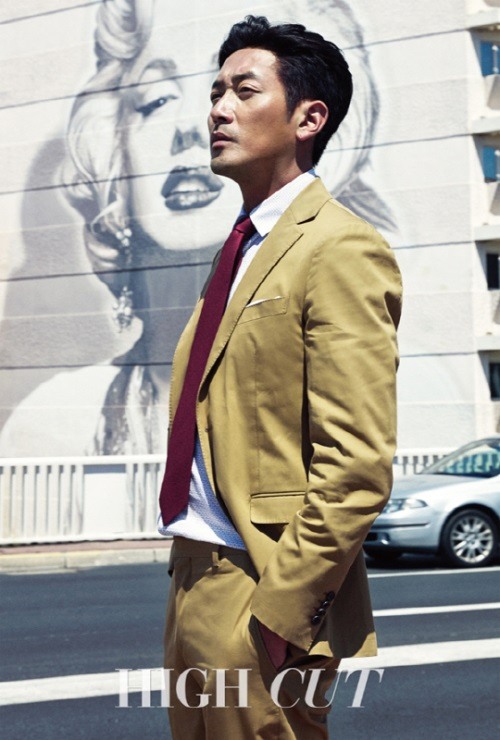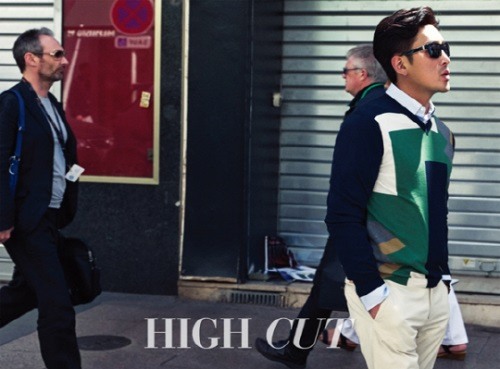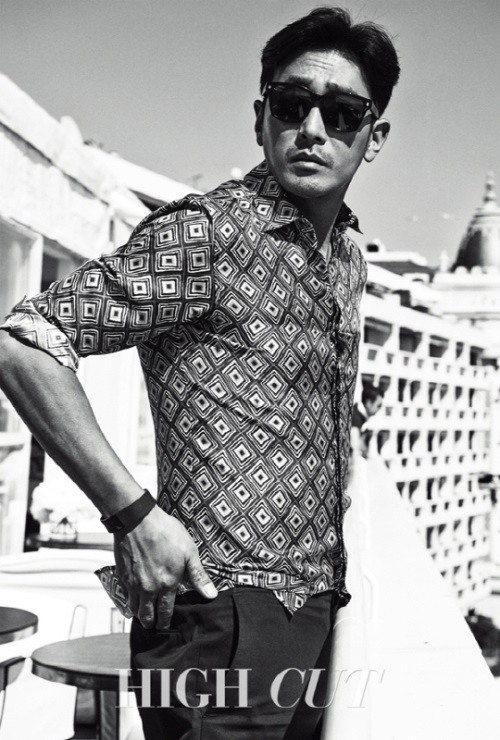 Jung Woo takes the role of Count Fujiwara in the 2016 film 'The Handmaiden'. It is an adaptation of the novel 'Fingersmith' written by British author Sarah Waters. Directed by Korean director Park Chan Wook (perhaps known best for the 2003 film 'Old Boy'), has moved the story from Victorian era Britain to Korea under Japanese colonial rule.
[All images credit goes to High Cut Magazine].