The aforementioned members of the popular Red Velvet group were two of the four women from Asia featured in the May issue of the Italian magazine 'L'Officiel Italia'.
The list of the ladies selected were given the exclusive label as being introduced as one of 'Asia's Beauty Icons'.
The two artists under SM Entertainment were praised for their beauty. The other two included in the list was Chinese actress Zhang Xin Yuan, and Japanese model Emma.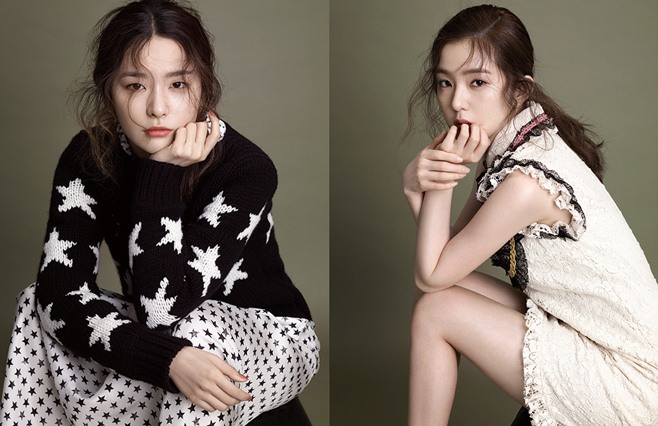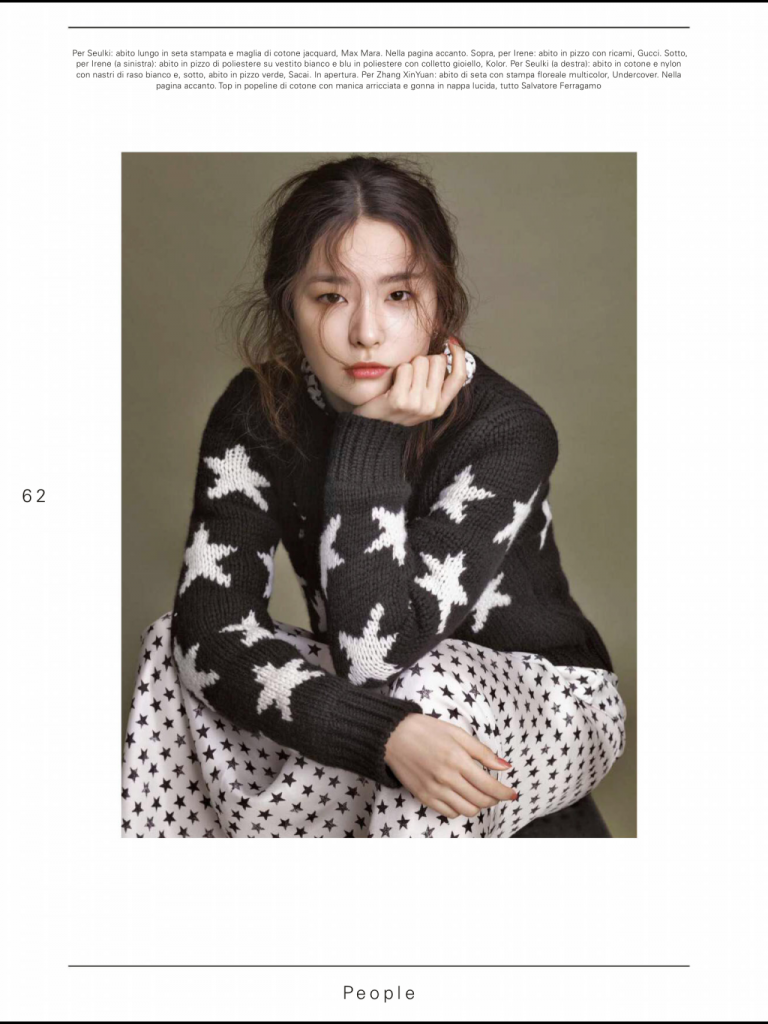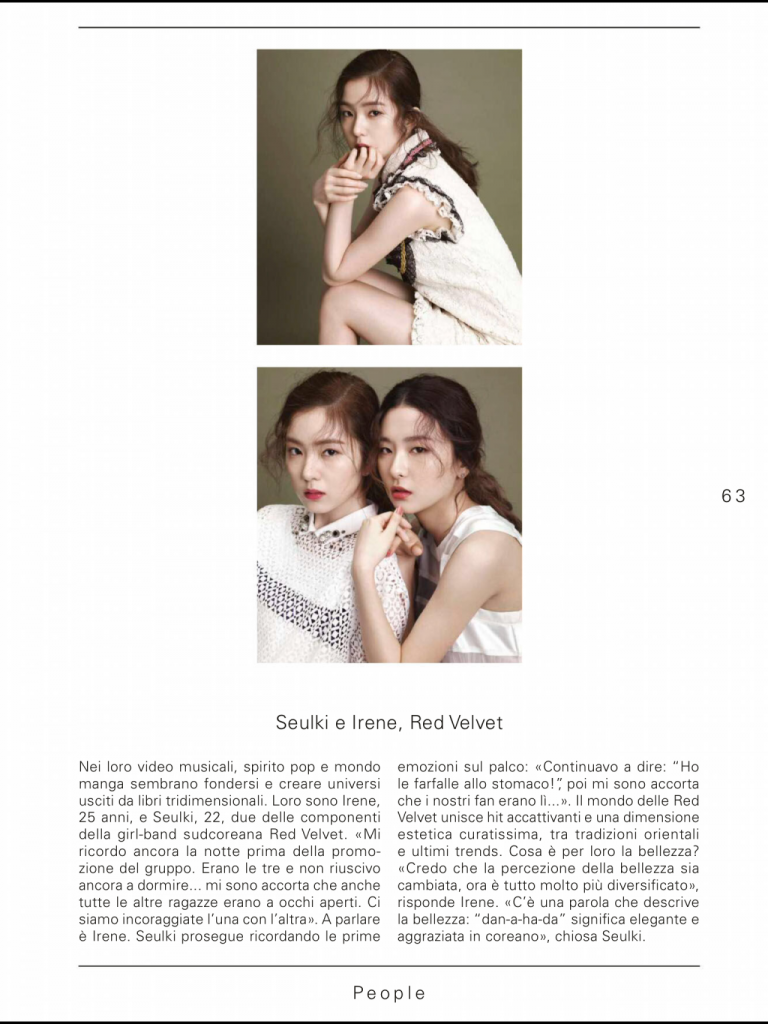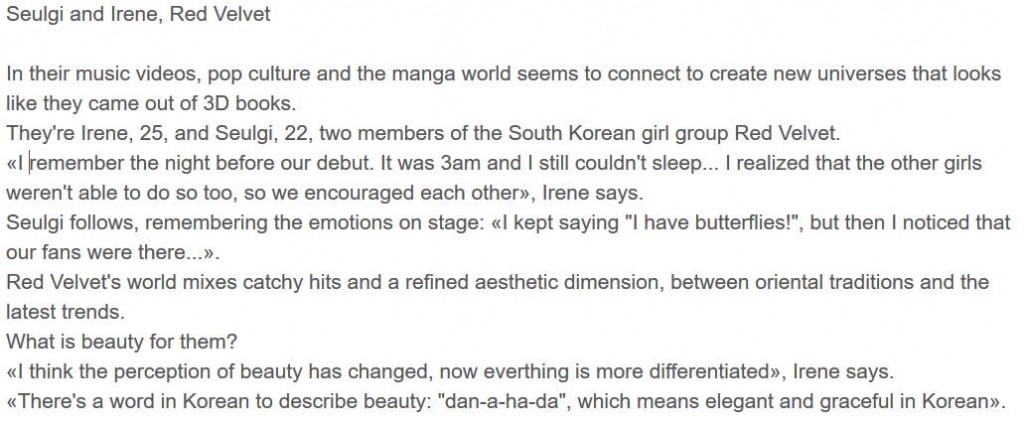 Translation for the text above, credit: ohmyrene_© DCRV