2NE1's CL was spotted at Incheon airport yesterday morning heading to London with sister, , to attend MCM X Christopher Raeburn S/S '17 collection show. The German luxury brand MCM is celebrating its 40th anniversary and has collaborated with British designer Christopher Raeburn to mark the occasion.
CL has been an admirer of MCM since the early 2NE1 days attending shows and wearing the latest collections. She was kitted head to toe in the latest MCM style, carrying the Rockstar vanity case in colour cognac and wearing a co-ordinating shirt and trouser combo in the same shade before her flight to London yesterday.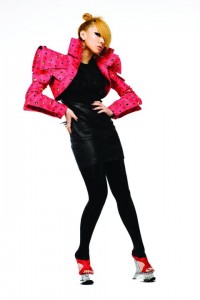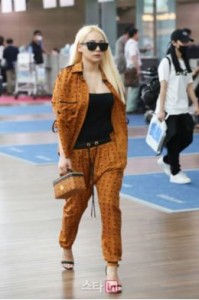 The event, London Collections Mens, is taking place this Saturday 11th June and is scheduled until Monday 13th. CL is reported to be attending MCM X Christopher Raeburn which is set for 12pm and can be streamed via V Beauty App.
Catch the show from 11.30am (BST) on Saturday here!