Phantom's leader and BrandNew Music producer Kiggen is currently in Paris for what looks like a short vacation.
Kiggen has been updating fans through his Instagram with what he's been getting up to in the French capital. He's made a visit to the Eiffel tower, and enjoying French culture in some small cafes.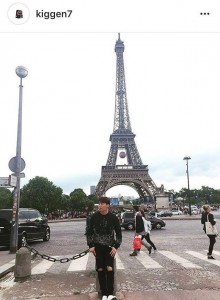 Have you spotted him?