For this week's review I'll be bringing you a look at yet another Etude House product (surprise, surprise am I right?) but it is actually different to their usual products I collect! This one is a skin/base product called 'Secret Beam- Powder Pact'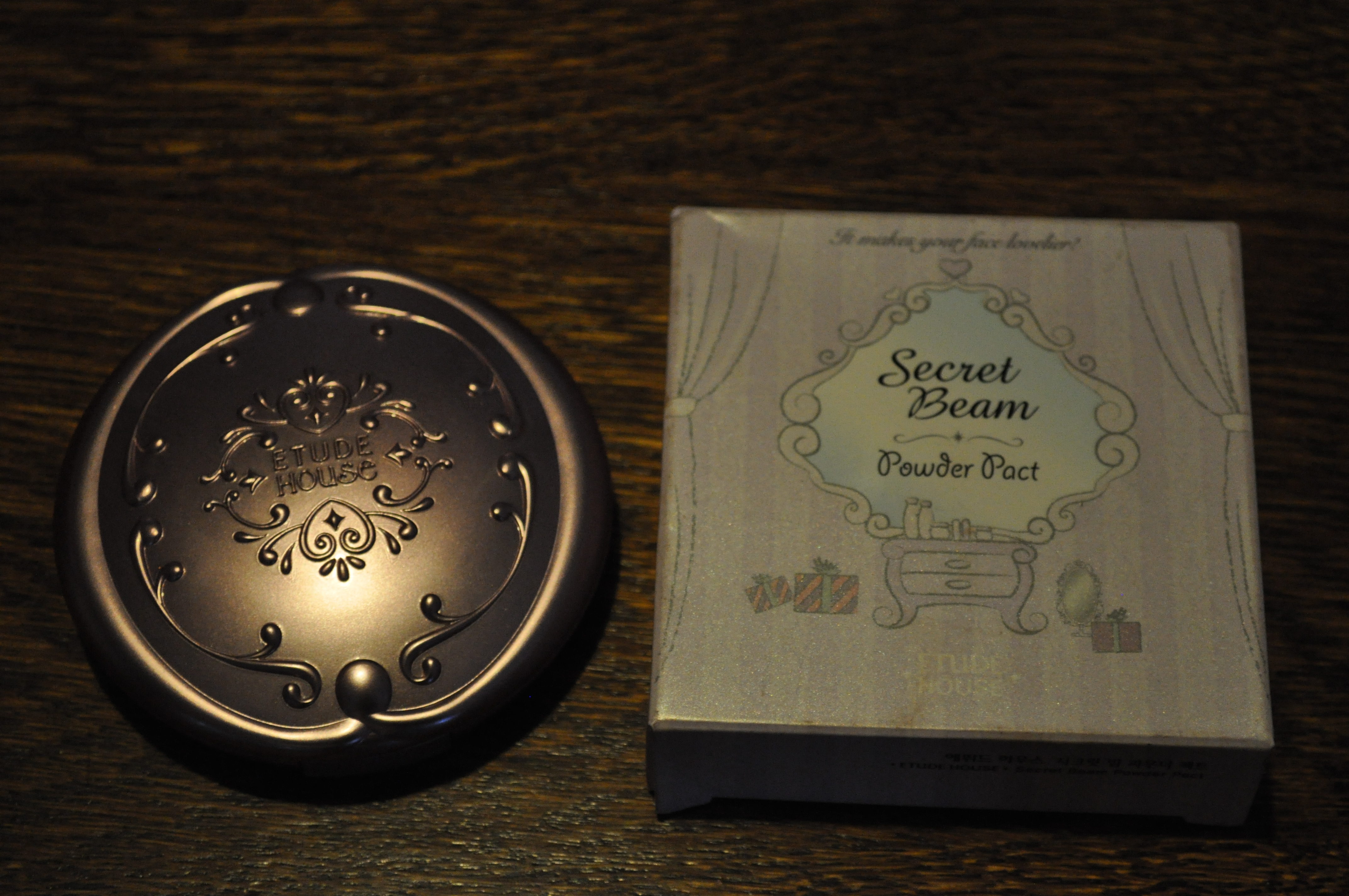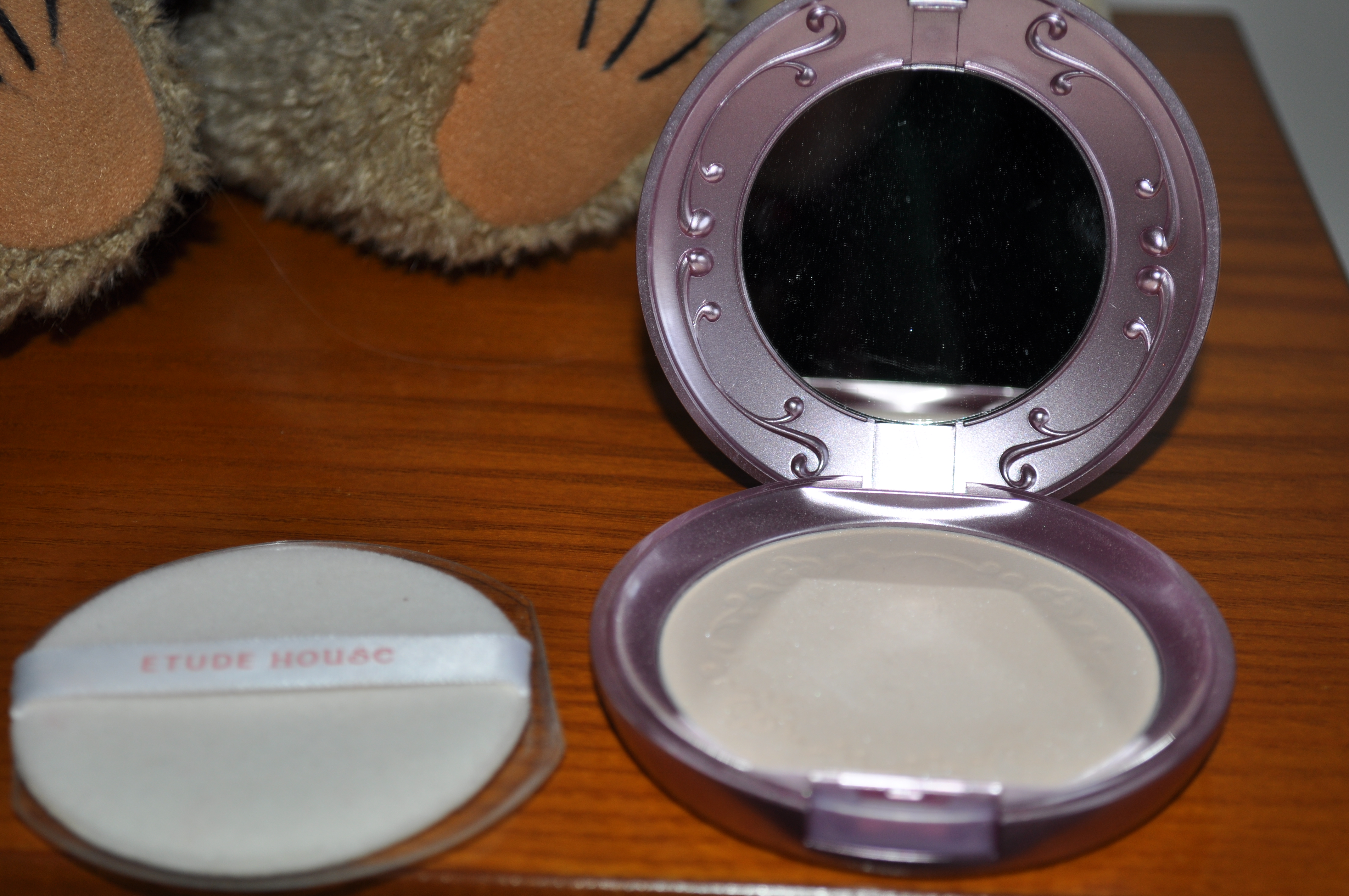 The Etude House official website describes the powder as being "Infused with Secret Pearl Powder, this illuminating and silky pressed powder provides sheer coverage and a radiant soft-focus effect, for a natural, luminescent glow." The box also uses states that "It makes your skin lovelier!" so let's test out this powder and see if it lives up to its description.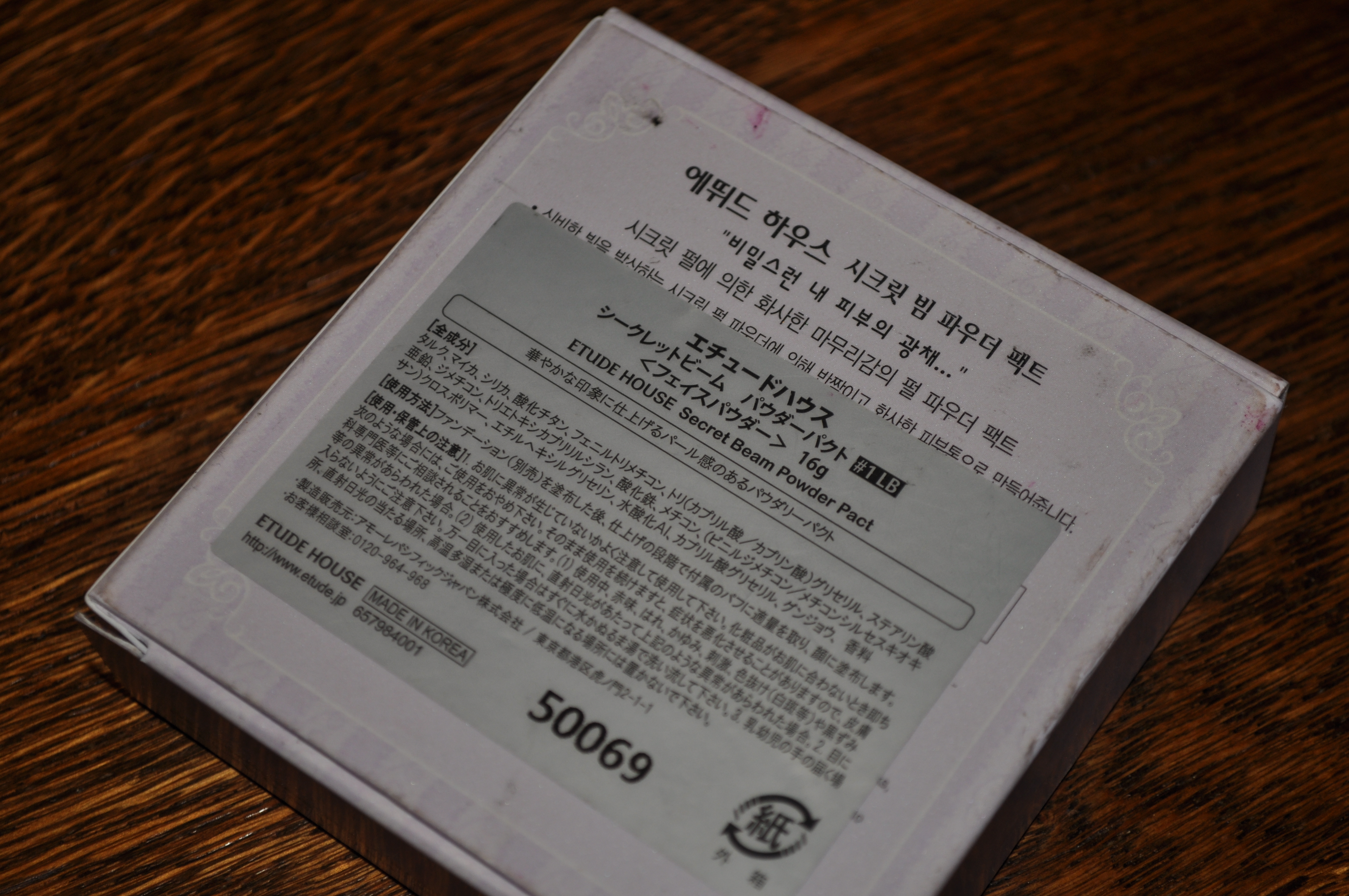 From the start, it goes without saying when it comes to Etude House products; the packaging is adorable and well made. The compact itself is a pretty metallic shade, with embossed 3D decorations which keep up to Etude House's princess aesthetic. You'll also notice that around the mirror inside, it's framed with a matching 3D design- it really brings the whole design together. And it's completed with the matching powder puff.
Onto the powder itself, I bought shade #01 Light Beige. Unfortunately, with the running theme with Korean cosmetics, there are only 2 shades available. This can make it difficult finding a product as you can either be incredibly lucky and get a perfect match or you'll be stuck just on the outsides of having a good colour match. The shade #01 is a light tone, and I find it matches quite well to my skin! (Which is a nice change to some colours being too dark) The main selling point to this powder is the micro fine glitter particles inside the powder itself. I've been really into a luminous skin look- but with my oily skin it can be difficult to pull it off without looking massively greasy… However, this powder gives the skin a subtle shimmer- while making sure the oiliness is kept at bay! The powder also has a lovely flowery fragrance to it too!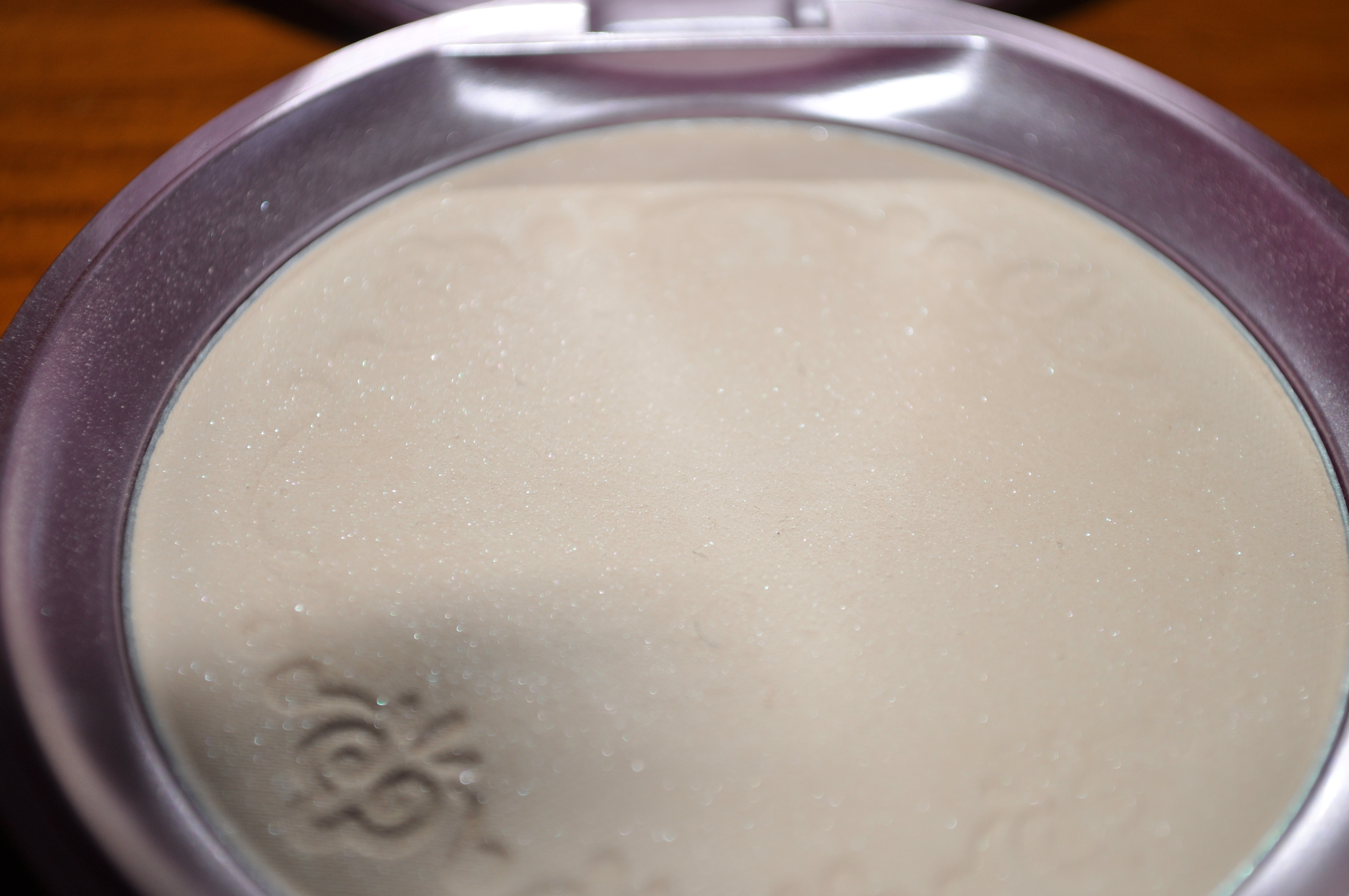 After a couple of hours, I do find the powder struggles to keep my skin matte so I do have to touch up with a no-sebum powder to keep the oils at bay or ensure that I'm setting my skin with a spray. Aside from this, I think if your skin is more of a natural/combination or even dry type you'll get along with this perfectly! The powder doesn't come off as cakey at all, and like the description it really is silky on the skin. Plus- you can build up the coverage easily, but the more you pat on, the more glitter effects you'll get which if it's something you'd rather keep subtle, I'd recommend a light dusting with a powder brush instead of using the sponge it comes with. Personally, I find I get the best finish by applying this on top of a BB cream so I can get the coverage I want and just add the subtle glow powder on top.
If you wanted to check out the powder for yourself look HERE.