It's that time of the week again, and I'll be bringing you yet another Korean beauty product to review! For this week- I'll be going down the always impressive skincare route, with Tony Moly's 'Nutra Energy Mask Sheet' (Ft. 2PM!)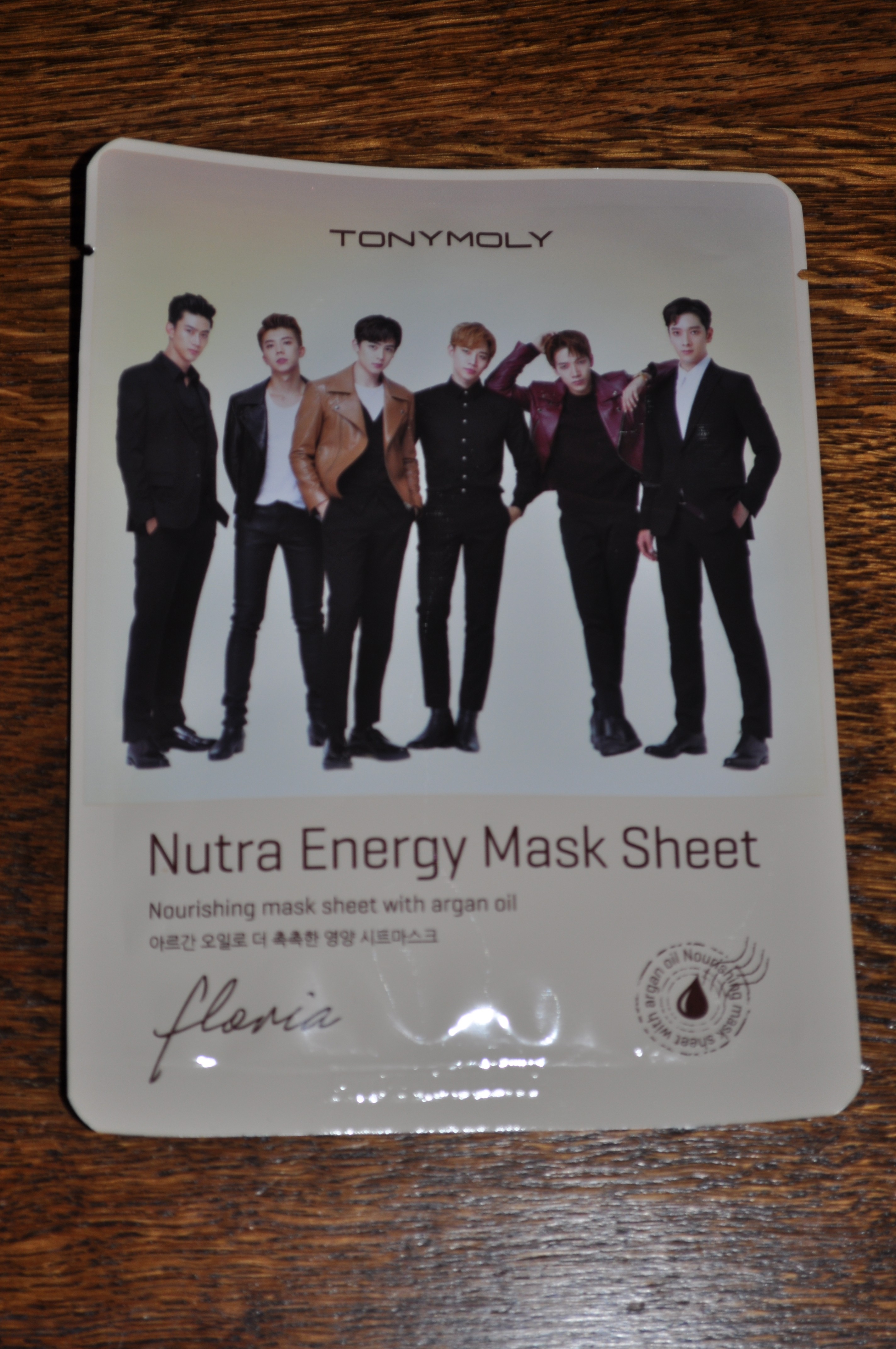 As I seem to mention in every skincare review, I'm the BIGGEST fan of Korean skincare products- I'm completely filling my vanity area with the widest selection of creams and serums but one thing I always forget to stock up on are sheet masks! I previously used the animal face masks from an older review, but since then I haven't actually tried any more. These particular sheet masks were a free gift from a massive make-up haul, and with 2PM on the packaging?! I can't resist trying.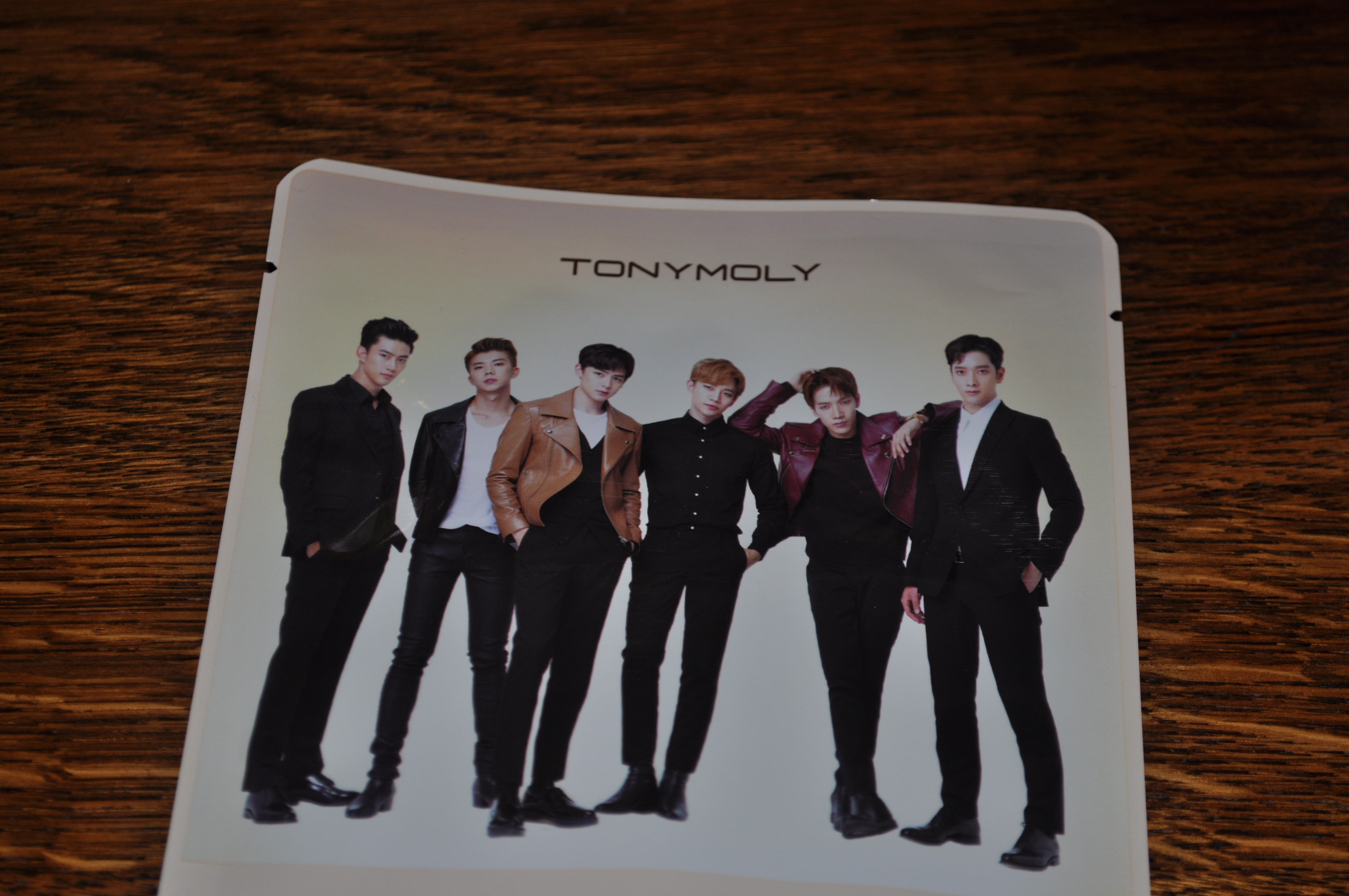 The Tony Moly Floria Nutra Energy mask sheet is listed as containing Argan Oil for "Healthy face made by highly nutritious & energetic skin power". Argan oil is an incredibly popular product at the moment for use in the hair and skin- this is due to its high content of Vitamin E which protects the area and improves elasticity and more importantly- prevents aging!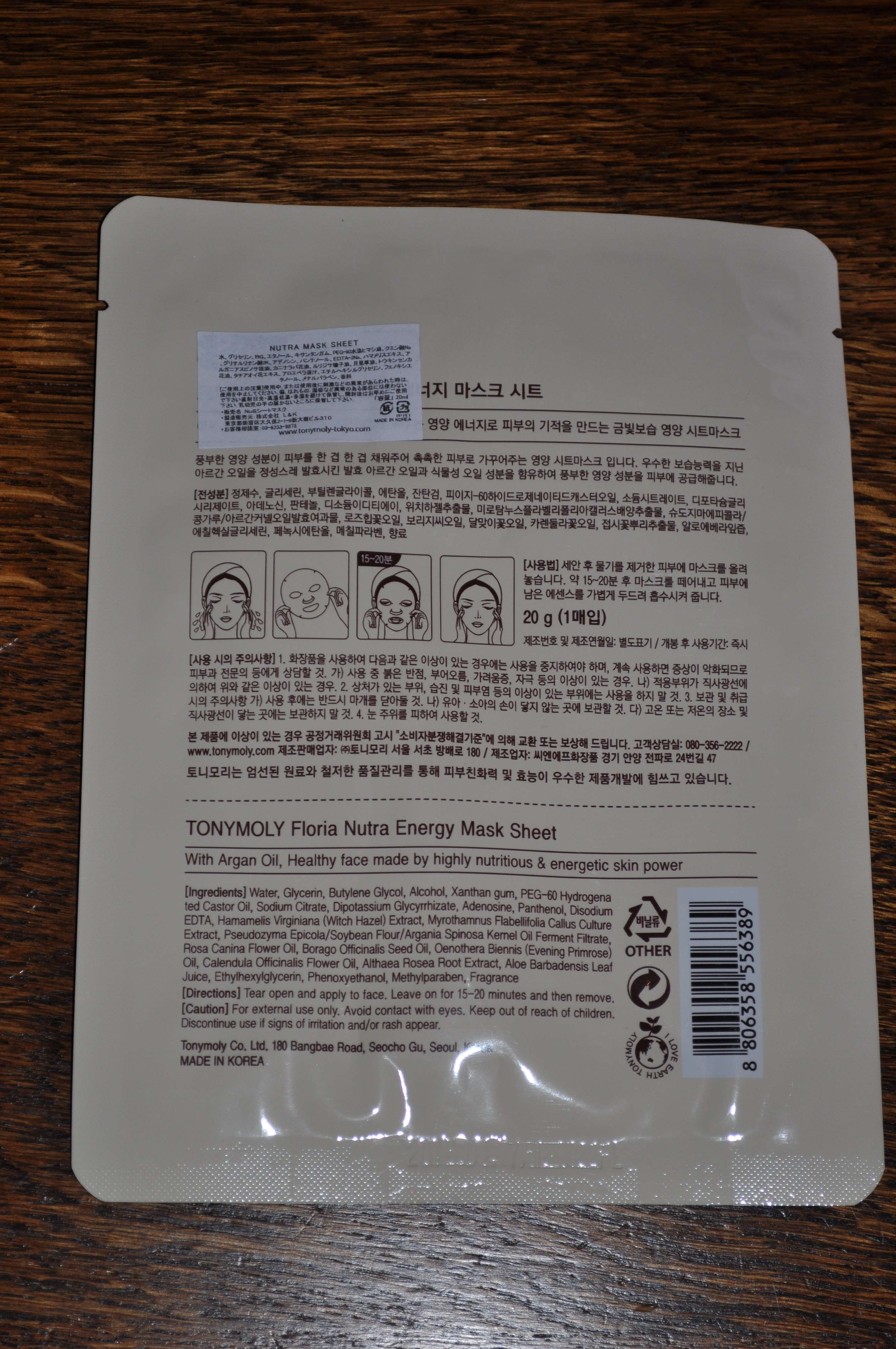 If I am honest, when I read about this products main ingredient being oil, I did panic. My skin is so uncontrollably oily without keeping an oil packed mask on I worried that it'd get even worse after use- but there's only one way to find out! After cleansing my skin with my usual Etude House wash, I went onto applying the mask ensuring it sit on my skin smoothly. One thing I have to note is that this sheet mask has the freshest subtle smell, which I love. I left the sheet mask to sit for about 30 minutes to ensure my skin would soak up most of the essence, but it's important to note that leaving a mask on for longer than an hour can dry the skin up and clog the pores! So be sure to set a timer on to keep a check on the time.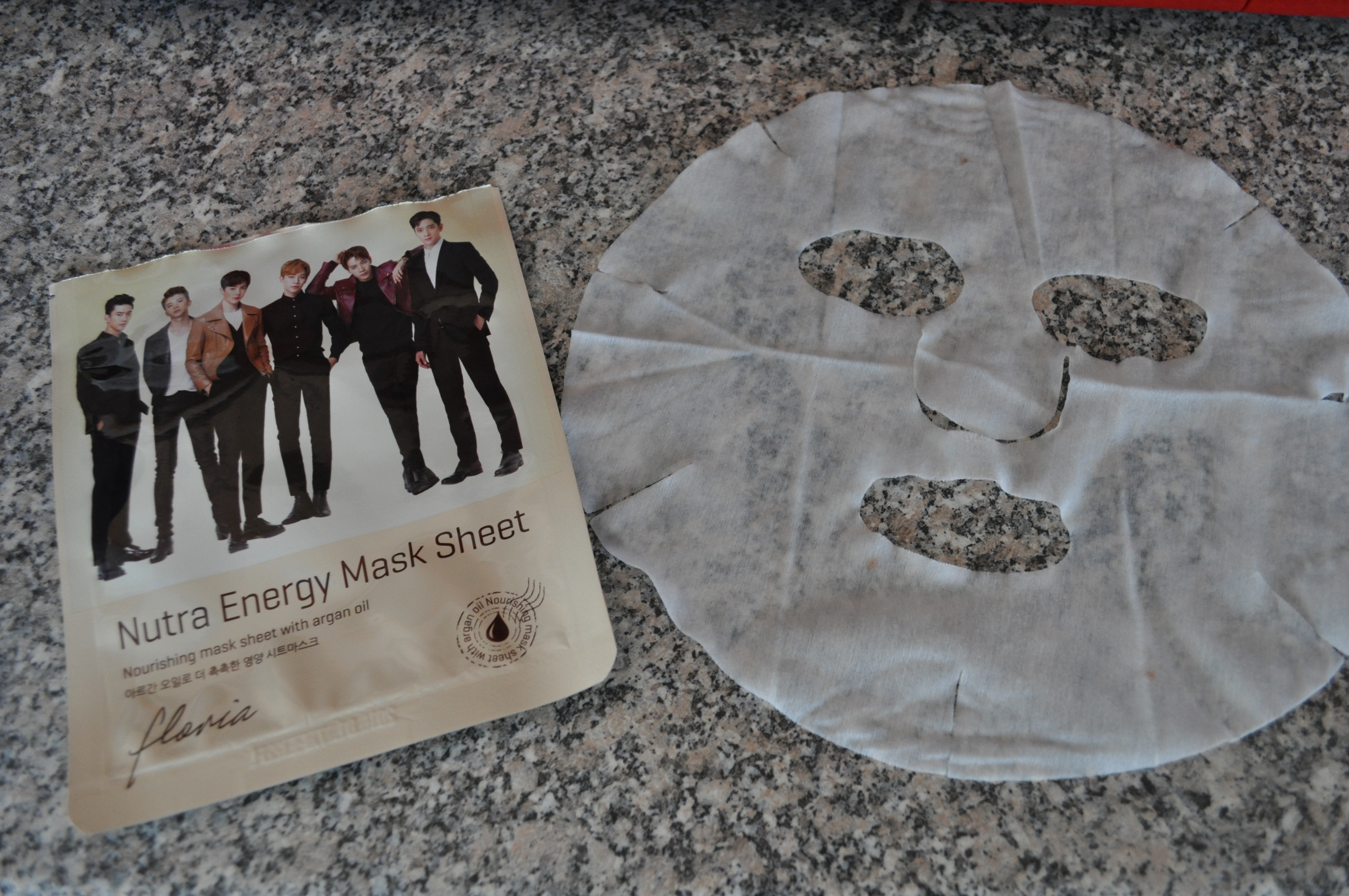 I actually found there's a lot of the essence left in the packet after you apply the sheet mask, so if you're careful you can probably get another 1-2 uses out of the one sheet mask. Which, when you're having to import them, is a lifesaver! And even after my worrying about the oil content, I actually loved this sheet mask! My skin felt hydrated and smooth- even until the next morning. I'd say the mask is suitable for pretty much any skin type, but dryer skin types would probably have an even better benefit from this.
You can stock up on the sheet masks HERE