Earrings are great fashion accessories that are often over-looked in many fashion articles. They can be the cherry on top of the ice cream sundae in terms of finishing touches to your look, and can help you match whatever mood you are in that day.
Years ago, earrings were something reserved solely for girls, whereas today of course, both females and males wear earrings with pride. Whether your parents got your ears pierced when you were small, or you had to wait until you were older to get them done, there are styles to suit all tastes.
Almost all K-Pop idols have their earlobes pierced, with many going for helix, industrial, tragus piercings and more too. No matter what, idols show how you can rock earrings with confidence, so let's take a look at some examples for our own inspiration!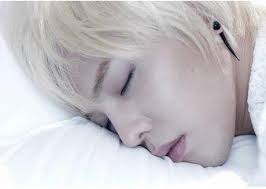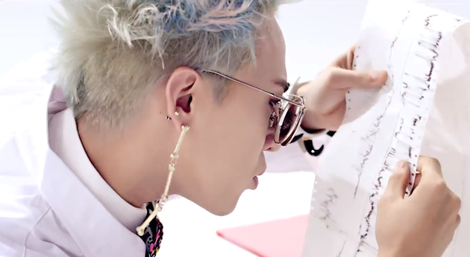 Big Bang leader G-Dragon is known for his flamboyant taste, and this often extends into his earring choice. He really pushes the boat out and selects some very unusual pairs to adorn his ears. He chooses both studs and dangly sets in all styles.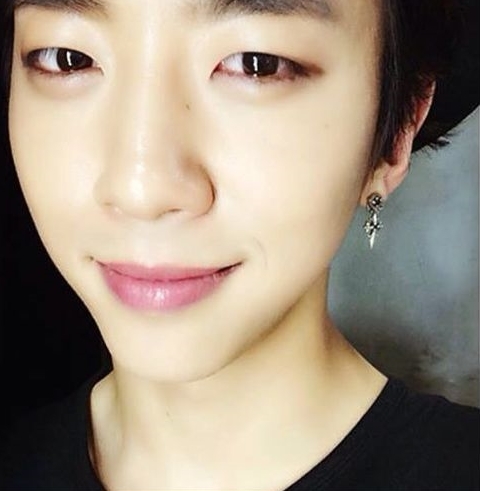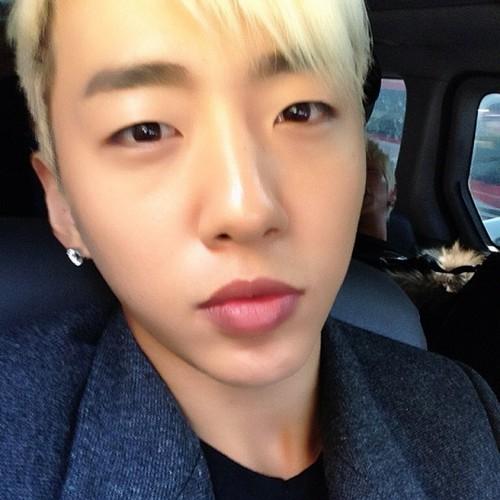 The same can be said of B.A.P's leader Bang Yong Guk, who seems to favour dangly earrings in golds and blacks. However, he has also been known to wear more simple silver studs which complete his look well when he going for a less statement finish.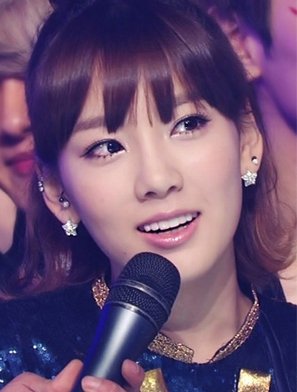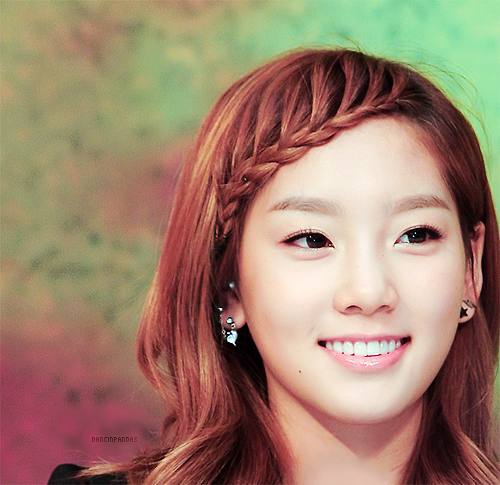 Girls' Generation leader Taeyeon is a good example for how girly girls can do it too as we see she tends to go for more feminine, floral designs, pearls and silver tones in all her ear jewellery.
There are a few K-Pop merchandise websites that you can buy replica idol jewellery from, such as: KPOPTOWN and KPOPPLUS. Below are a few other suggestions on where you can get earrings of a similar style.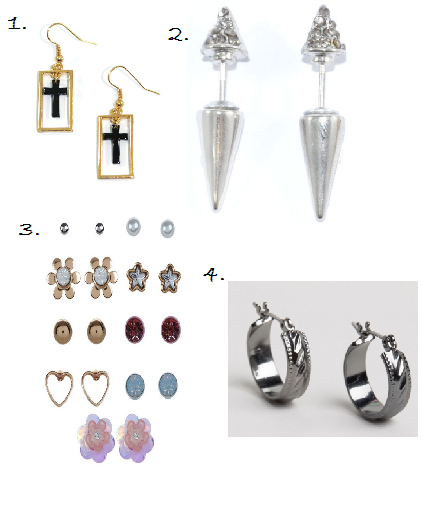 Rectangle Edge and Cross Drop Earrings – ringsandtings.com: £4
Crystal Metallic Spike Earrings [Silver] – ringsandtings.com: £4.50
9 Pack Gold Flower Stud Earrings – New Look: £4.99
ASOS Textured Hoop Earrings In Gunmetal – ASOS: £6
If you have not got any ear piercings, why not try out some ear cuffs that slip onto your outer ear to give yourself the same stylish K-Pop vibe? There are a wide variety of ear cuffs now available at most high street stores!
Whatever your style, hopefully this article has inspired you to remember how important your ears can be in completing your look!
[Sources: KPOPTOWN, KPOPPLUS, ringandtings.com, New Look Website, ASOS Website].